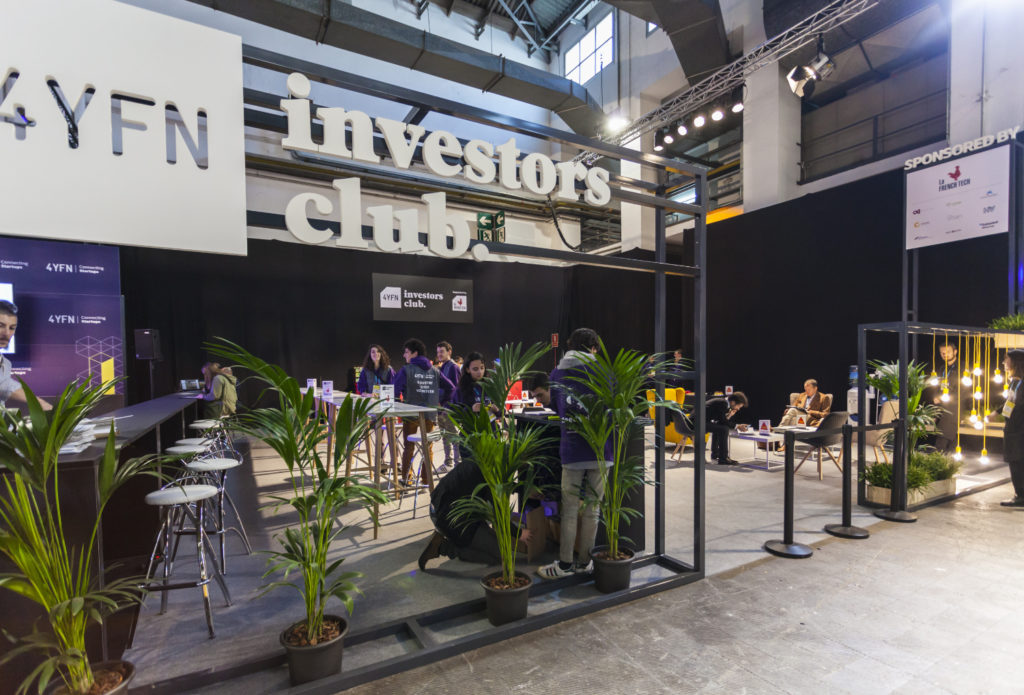 Featured
---
Abraham Lincoln and countless others have used some variation of the quote that reads: "The best way to predict your future is to create it."
This statement was true before and is more true now that the world is a whole lot less predictable amid the still-unfolding coronavirus pandemic.
In the face of the unknown, some choose to let nature take its course while others leave nothing to chance, take their destiny into their own hands, and act to shape a better future for themselves and the world around them.
Organizers and participants of the 4YFN hybrid conference, which is underway in Spain's Barcelona, are among the latter group and believe in the power of innovative startups to bring brighter prospects and change the course of history.
4YFN, whose name is inspired by what four years from now will look like, is the startup event of the world's largest exhibition for the mobile industry, GSMA MWC, and offers a platform where startups, larger companies, and investors can connect and launch new business ventures together.
Wayra X, a 100% digital innovation hub created by Spanish telecoms giant Telefónica, is one of the notable attendees.
It has taken part in the event with a number of its portfolio startups, including recommendations app Peoople, edtech platform Nannyfy, bill splitting app Suscrip, health and fitness streaming platform Krew, gaming capture software Gazoom, and Stack that has developed a smart browser for productivity.
"4YFN is particularly important for us for two reasons. Firstly, it's the first big gathering we're attending after the coronavirus breakout and it feels great to meet larger groups of people. The second reason is that it gives us the opportunity to meet some of the companies we've already invested in remotely and engage with them on a more personal level," Luisa Rubio Arribas, head of Wayra X, told 150sec in an interview.
She explained that their startups are "pure digital" and are working on mass-market solutions to a range of modern challenges in the fields of 5G, e-health, e-learning, home automation, entertainment, mobility, and the future of work.
Another thing many of them have in common is that they are B2C-oriented and focused on the markets where Telefónica operates, Luisa added.
Wayra X, which was launched last year, invests up to €250k in early-stage companies anywhere in the world that have gained traction and achieved product-market fit.
It offers them 100% online scale-up services and visibility and fast-tracks innovators' access to real users as they can test and validate their ideas in active markets where Telefónica serves about 350 million clients.
At 4YFN where more than 400 startups will be exhibiting their services and products until July 1, Luisa said they are on the hunt for new potential investments and are reinforcing their relationship with companies who are in the investment pipeline.
The head of Wayra X maintains that the role of small and medium enterprises is "essential" in the post-pandemic global economic recovery because of their "agile" nature and their ability to develop new solutions swiftly in an uncertain environment.
"It's something that's difficult and time-consuming for big companies like Telefónica, and that's why we love working with startups who can adapt quickly to changing situations and welcome them into our open innovation ecosystem with open arms."
The venture capital industry, as its name suggests, involves a high level of uncertainty but Wayra X is confident that high-impact startups are a "very important" driver of sustainable economic growth and are worth taking a risk on, Luisa noted.
Disclosure: This article mentions a client of an Espacio portfolio company.