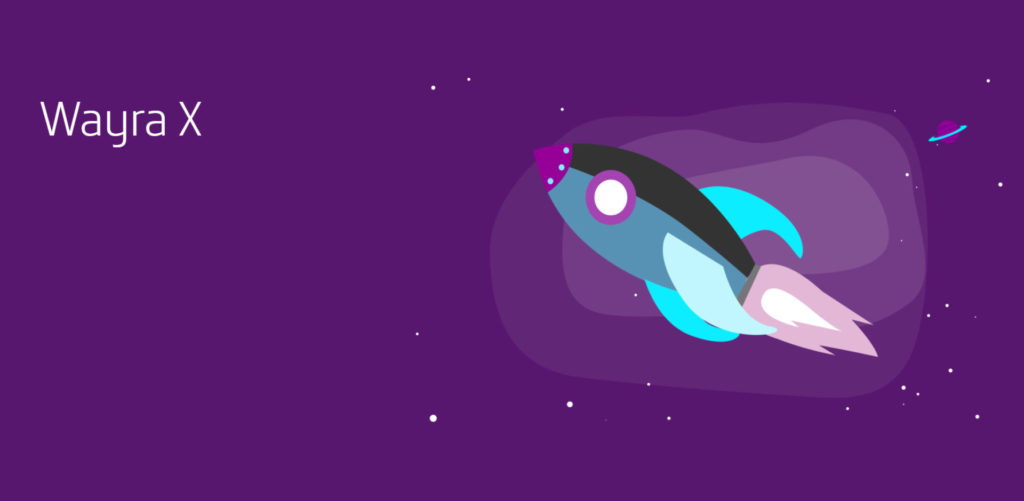 Featured
---
Like the wind, the coronavirus pandemic swept through the globe, leaving death and destruction in its wake. But it also pushed new windows of opportunity wide open.
In today's sea of volatility, many players in the startup world have not only adjusted their sails to ride the winds of change but are pursuing an endeavor to help value-creating businesses steer through the fog of uncertainty and reach the shore of sustainable success.
Wayra X, a 100% digital innovation hub created by Spanish telecoms giant Telefónica, is one of those visionary difference-makers who does not want to leave entrepreneurs behind in its growth journey as it believes in their potential to reshape the future for the better.
In fact, it is named so for a reason. Wayra is Andean Quechua word for "wind". And just as wind knows no borders, Wayra X aims to help ambitious tech innovators all over the globe get their projects off the ground with a breeze of hope and inspiration. 
"The X in the name of the new initiative is inspired by the X you put on a map to mark a location, which reflects our ambition to be everywhere. It also represents the Wayra brand's 10-year history," Luisa Rubio Arribas, head of acceleration and business development at Wayra and head of Wayra X, told 150sec in an interview. 
Focus areas
Wayra X, which was launched last year, funds startups working on mass-market solutions to a range of modern challenges related to 5G, e-health, e-learning, home automation, entertainment, mobility, and the future of work.
While Wayra supports early-stage companies through its seven hubs in 10 countries, Wayra X is for businesses that have already gained traction and achieved product-market fit.
The digital hub was born with two startups from Asia and Europe in its portfolio, namely BlaBla and Peoople, and plans to bring more companies on board this year. 
Shanghai-based BlaBla offers a "fully immersive" English learning experience with the help of short videos created by native English speakers.
Peoople, an app developed in Madrid, helps users discover the best and latest recommendations on restaurants, movies, music, gifts, beauty routines, and much more.
Wayra X started this year strong with an announcement about its third investment—Nannyfy. The creative startup has developed a platform where kids can enjoy online content directed by nannies and experts in different subjects, together with children of a similar age.
100% digital
Wayra X believes the future belongs to "pure" digital startups, especially in light of the increasing trend of minimizing physical touch points and face-to-face interactions amid COVID-19.
Asked how they would define a "pure" digital business, Luisa said it means the product or service being offered should be designed in a way that can be "found" and "sold" completely online. 
This type of startups have a higher chance of scaling up successfully and becoming global because they can work remotely and recruit the best talent, no matter where they are located, she added. 
She explained that Wayra X intends to invest in mature startups as "the value proposition we bring to the table is that we help establish meaningful, high-level business relations between startups and Telefónica, which serves a global network of 350 million clients. "
"We want startups that can do business with Telefónica on a large scale. So they need to have a certain level of maturity to be able to succeed," Luisa said.
Human element
On how businesses can go 100% digital without losing the human touch, the head of Wayra X said, "The way they present their product, communicate with customers on different platforms, and incorporate their feedback into product development can make a world of difference."
In her view, if entrepreneurs are dedicated to creating a great, personalized customer experience journey, they will be able to maintain the human connection in the digital environment.
Elaborating further on the Wayra X project, the lawyer-turned-businesswoman said they plan to focus on founders who are "willing to enter the markets where Telefónica operates."
They can be based anywhere but must be interested in offering their solutions to Telefónica's customers in Europe and Latin America and help increase its brand awareness, she added. 
According to her, it is a win-win game as Wayra X fast-tracks innovators' access to real users while giving them visibility and an opportunity to test and validate their ideas in active markets.
"Acquiring and retaining customers is a huge challenge for founders, but we help them with a tailor-made approach," she said, adding that experts and mentors at Wayra X hold regular meetings with startups teams to identify their needs and goals and help them address their challenges in sales, marketing, communications, and finance.
Another distinctive feature of the digital innovation hub is its "strong" ties with public institutions, which can be of great benefit to small and medium enterprises. In addition, companies who join Wayra X receive an investment of up to €250,000.
Promising sectors
Luisa noted that smart home solutions will be one of their key areas of focus this year as this field is growing in significance with people spending more time at home as a result of coronavirus-induced movement restrictions.
Overall, she sees bright prospects for the B2C sector, particularly when it comes to digital products in the areas of healthcare and education as well as solutions that help the elderly stay socially connected and engaged during this period of isolation.  
When asked what she loves most about her job, Luisa—who ran her own business between 2009 and 2015—said one of the best perks is that she can learn new things from entrepreneurs with "amazing" ideas and different cultural backgrounds.
"Also, it is great to have the opportunity to leave a meaningful impact on the lives of millions of people in the world through helping companies that develop imaginative solutions," the head of Wayra X added, encouraging startups from all countries to apply to join the potentially life-changing program.