150sec.com is the first community-focused website in English, featuring startup, tech & business news from Central and Eastern Europe.
From the Baltics to the Balkans, and everywhere in-between, our team is constantly on the lookout for amazing stories coming out of the region.
Founded by Adrian Pica, and Agata Kukwa back in 2014, 150sec became part of the ESPACIO media incubator in 2017. Despite our change in leadership, our mission stays the same: to give CEE, and the amazing innovators and community builders which call it home, the attention they deserve on the global stage.
Adrian Pica
CEE startup ecosystem expert, founder @150sec.com, community builder, startup mentor with a lean entrepreneurial mindset.
Agata Kukwa
Multi skilled entrepreneur, talented in communications, CEO, non-exec director, startup mentor & public speaker. Cooperating globally.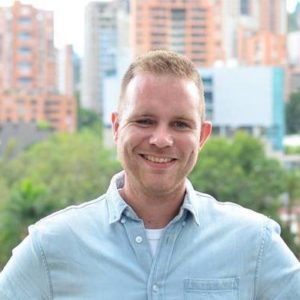 Craig Corbett
Scottish born journalist and PR pro a long way from home, Senior writer at Publicize, Principal at ESPACIO, Contributor for Entrepreneur Magazine and TNW, Public speaker and mentor on PR and communications for startups.
Kayleigh Alexandra
Content writer for Micro Startups — a site dedicated to spreading the word about startups and small businesses of all shapes and sizes. Visit the blog for the latest micro biz news and inspiring entrepreneurial stories.
Diana Lace
Program Manager at Overkill VC, early stage venture fund investing in overkillers across Central and Eastern Europe.
Vlad Shvets
Growth & life hacker, change-maker, empowering entrepreneurs and startup ecosystems.
Vlad Caluș
Profession – full-time dreamer. Marketer in a SaaS startup, idea implementer, strategist, tea lover and a kid from Moldova.
Ivana Sabo
Girl geek, bookworm, full time parent, startup enthusiast and Community Manager of Business Incubator Novi Sad.
Justyna Dzikowska
Tech enthusiast experienced digital marketing professional and privacy evangelist. PR Manager at Clearcode and Piwik PRO. Graduated from Journalism and Social Communication.
Our #amazing contributors from all over the CEE!
Matiss Ansviesulis
Co-founder & CEO at Creamfinance
Mircea Vadan
Cofounder at Cluj Startups, Organiser Startup Weekend Cluj,
Ádám Horváth
Head of International Relations at xLaboratories
Balazs Nemethi
Co-founder at Taqanu Bank
Mihaela Radu
Communication Manager at Dreamups
Alin Apostu
Project Manager at Fundația Romanian Business Leaders
Katarzyna Kamińska
Project Director at Black Sea SummIT
Andrei Firoiu
Head of Marketing at Kontomatik
Vahur Orin
Communications Consultant Tybridge Media
Rae Steinbach
Content Specialist at Taktical Digital
Here are the freshest news