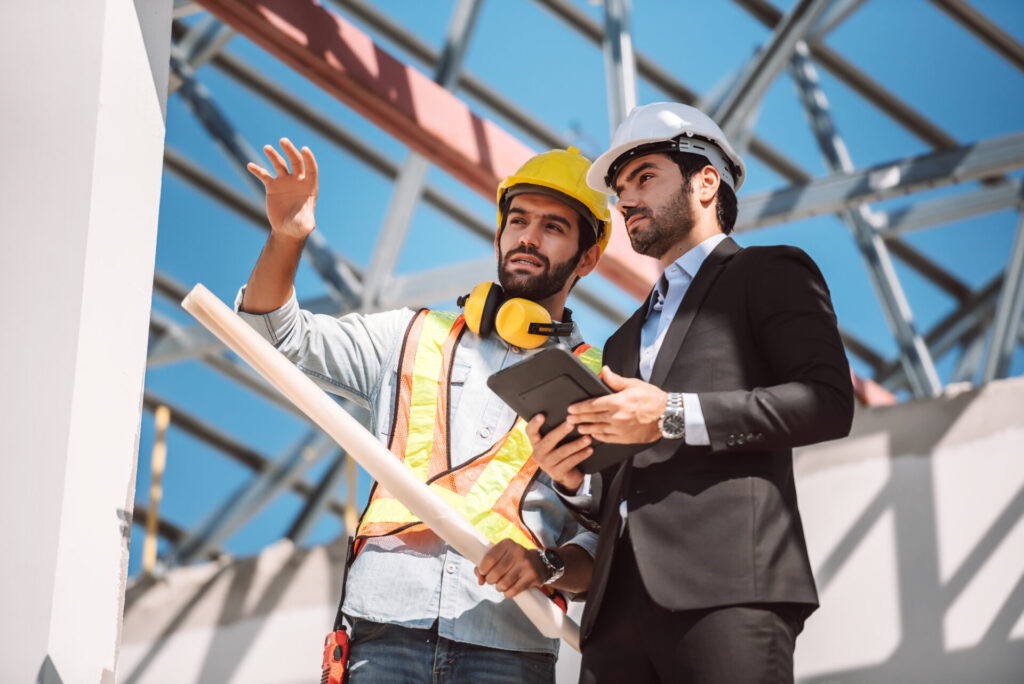 Startups
---
The European construction industry is geared up for sustained growth. Expert Market Research projects a 4.9% CAGR increase from 2023 to 2028. There are several factors driving development in the region.
The European Green Deal — a plan to make the region climate neutral by 2050 — the European Strategy for Smart Cities, and the E.U. €1.8 trillion COVID-19 recovery plan are all well in motion investing in construction.
Public investment in the region is responding to several increased demands for affordable housing, energy restructuration, new public infrastructure plans, and sustainable economic growth following the post-pandemic era.
But to meet development targets, the construction industry must overcome several challenges. The ongoing Russia-Ukraine war has put pressure on supply chains and prices, while inflation affects costs. Additionally, regulatory and economic complexities constrain the accessibility of new heavy machinery necessary to execute projects.
Furthermore, constructors are under intense pressure to reduce their carbon footprint by aligning projects with the Paris Agreement goals.
Sustainability in Construction: Breaking Down the Numbers
The construction industry is a significant contributor to climate change. In 2019, the sector was identified as responsible for 40% of global greenhouse gas emissions. One of the primary sources of emissions from the construction industry is the use of heavy machinery.
However, there are ways to reduce the carbon emissions from heavy machinery. One way is to switch to electric or hybrid vehicles. While heavy electric machinery does not produce emissions, and hybrid reduces them, purchasing this type of equipment is expensive. High costs can impact a company's capital efficiency and affect its financial ability to navigate complex projects.
Another way to reduce carbon emissions is to switch to second-hand machinery, a trend in construction gaining momentum. Second-hand machinery can help save energy and resources, lower emissions from manufacturing and transportation, and extend the lifespan of existing machines.
Used heavy machines also slash down all pre-groundbreaking supply chain carbon emissions associated with the manufacturing of new machinery. They are also easier and more affordable to maintain as spare parts are more available.
Leveraging the Digital Transformation of the Second-Hand Market
Finding reliable and affordable second-hand heavy machinery can be challenging, especially in regions of Europe where the market is fragmented and regulations vary across countries. Companies are turning to new online second-hand platforms that have embraced digital transformation and are emerging as key players by presenting integral solutions for constructors.
In the U.S., companies like Boom and Bucket simplify processes, connecting buyers and sellers across the continent and providing complete transparency while leveraging data-driven approaches. Similar platforms in Europe are becoming increasingly popular, such as MachineryZone, EquipNet, or Mascus.
The new second-hand marketplace allows users to browse, compare and purchase used construction equipment from verified sellers. These platforms also provide information on the environmental benefits of each purchase, such as how much CO2 emissions are avoided by choosing a second-hand machine over a new one.
Users can simulate financing options and insurance plans and set up delivery services all in one place while making purchase decisions based on accurate data, history, usage, and maintenance reports.
Second-hand machinery is also fueling a new circular economy in the construction sector by reducing waste and extending the value of materials and products. Additionally, it diversifies the industry and creates healthy competition, giving companies with limited resources the opportunity to make more attractive bids. Finally, the sector can not only reduce carbon emissions and boost economic growth but create new green jobs.
As the world faces the urgent challenge of limiting global warming to well below 2 degrees Celsius, construction entrepreneurs have a crucial role in driving the transition to a green economy. By using second-hand heavy machinery and other circular solutions, they can not only benefit their own business but also make a positive environmental impact.