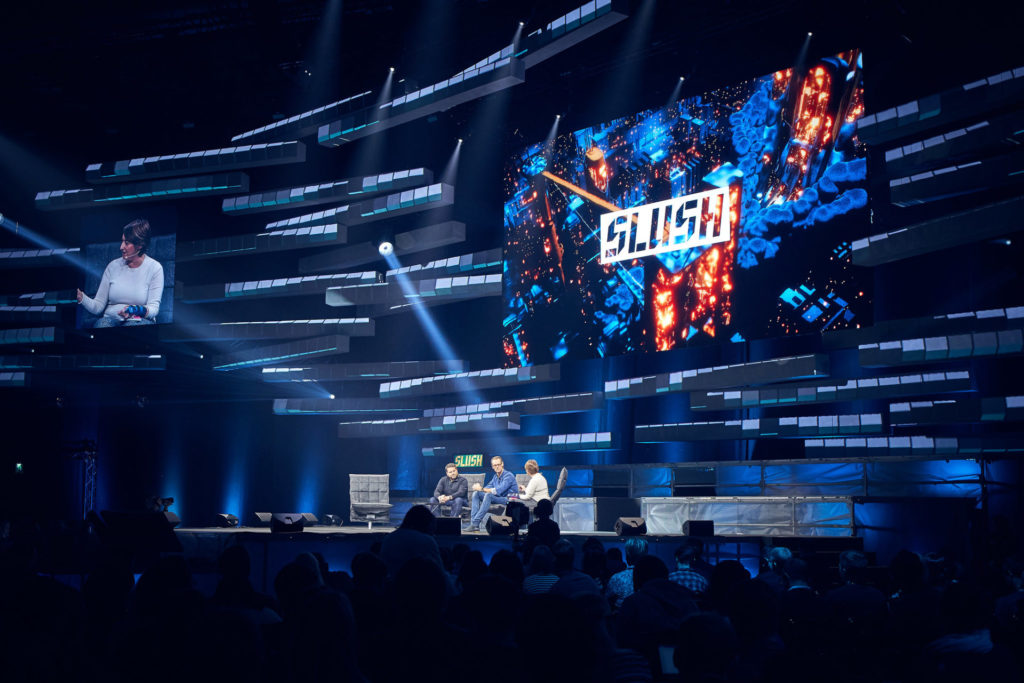 Featured
---
A European Commission-backed initiative – Startup Europe – has partnered with Slush 2019 in an attempt to create and help the next generation of ground-breaking entrepreneurs in Europe and beyond.
Slush 2019 brings together angel investors, venture capitalists, startups and budding entrepreneurs with a view towards matching the parties and getting promising innovative projects financed. The event takes place over two days from 21 – 22 November at the Helsinki Fair Centre. Last years event attracted in the region of 1800 investors – composing of corporate and LP venture capital companies and angel investors. It's expected that 4,000 startups will participate in the event.
Slush is a student-driven movement, founded on a not-for-profit basis with an intent towards changing attitudes toward entrepreneurship. At an elemental level, the objective of Slush is to facilitate founder and investor meetings and to build a worldwide startup community. This year's event will be enhanced with the participation of European Commission-funded Startup Europe, which will bring its complete network of startups, partners and innovators to Slush. With this comes a depth of proven experience in implementing digital innovation projects and a potential for grant funding.
Startup Europe also brings to the table initiatives such as MY-GATEWAY which aims to strengthen the capabilities of innovative SMEs and high tech startups in Central and Eastern Europe.
Another Startup Europe initiative, Startup Lighthouse, will also participate in the event. Startup Lighthouse develops cross-border connections within and beyond Europe in an effort to increase market access for European startups. The initiative has facilitated the participation of nine startups at Slush 2019.
Startup Europe Workshops
Workshops will also be held at Slush to showcase Startup Europe initiatives. These will include the Digital Innovation and Scale-Up Initiative (DISC), which financially aids high risk, highly innovative digital startups from across Central, Eastern and Southern Europe.
Startup Europe is also utilising the opportunity to provide more information on a new initiative: the Artificial Intelligence and Blockchain Fund. This fund has been established to finance a portfolio of innovative blockchain and AI startups. Over the coming year, €100 million will be provided in the first phase of funding to support innovative blockchain and AI firms.
Guest speakers at the event include Michael Moritz, a Partner at Sequoia Capital, Michele Romanov, co-founder of venture capital firm Clearblanc, John Collison, co-founder and president of payments company Stripe and April Underwoodm founding partner of the angel investor collective, #Angels.
Slush week kick off events
Slush CEO Andreas Saarikertoo expects visitor numbers in the region of 25,000 this year. According to a press release, Saarikertoo said that Slush is building "new service entities [around the event] for more advanced growth companies." Aside from the main event, two kick off events — expected to each attract 1000 participants — are also being hosted.
Whilst Slush has developed out of Helsinki, the organisation has grown from one original single gathering to a series of international growth entrepreneurship events organised around the world. Early this year, Slush Tokyo attracted 6,000 visitors. Slush events have also taken place this year in cities in China, including Nanjing, Shenzhen and Shanghai. Saarikertoo confirmed that in addition to Asian events, Slush will also hold events this year in New York and Stockholm.