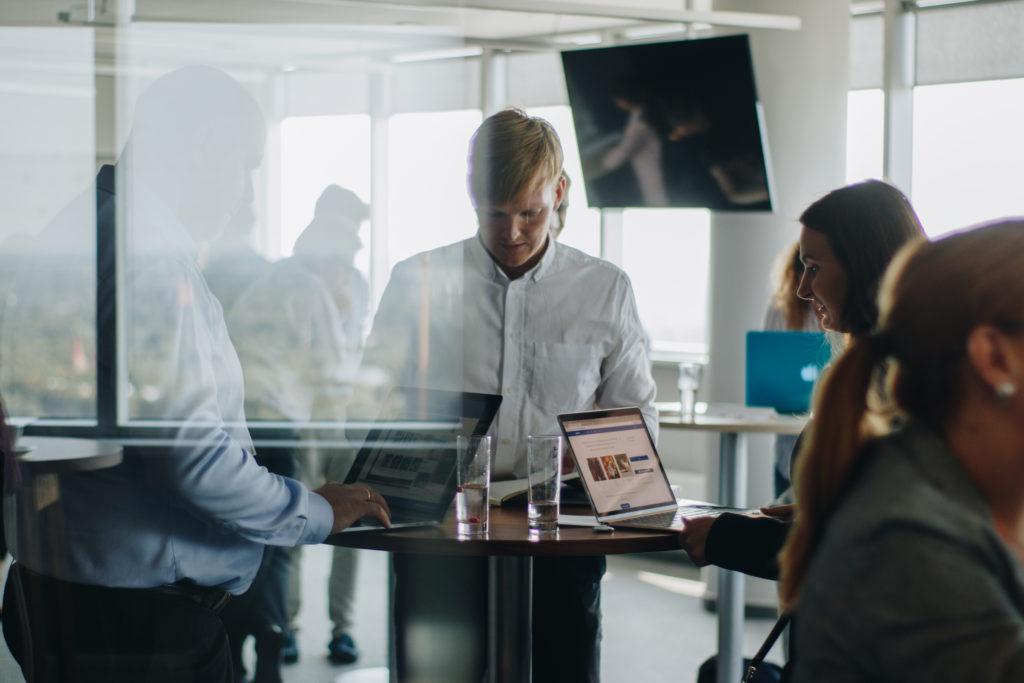 ---
20 Latvia-based startups have been shortlisted to present at a well-known startup event, Slush. The event is scheduled to be held in Helsinki, Finland on December 5.
The matchmaking breakfast at Slush will host 20 Latvia based startups and present them with an opportunity to secure funding to facilitate the scaling up of their businesses. This specific part of Slush 2018 is being organized by Magnetic Latvia Startup together with the Techchill foundation. Slush is expected to attract over 1800 investors, comprising of venture capital companies, angel investors, corporate venture capitalists and LP's from around the world. The objective of Slush is to facilitate founder and investor meetings and to build a worldwide startup community.
Several well-known entrepreneurs have gotten involved with the not for profit organization including Niklas Zennström, founder of Skype, Kazaa and technology investment firm, Atomico. CEO of mobile gaming company – GungHo – Taizo Son, Ilkka Paananen of mobile gaming development company Supercell and Risto Siilasmaa of F-Secure and formerly CEO of Nokia are also involved with Slush.
The Latvian startup scene has a lot to offer and with that, TechChill and Magnetic Latvia Startup are seeking to provide more options to support innovative ideas and the founders that back them with the attraction of investment and funding, together with the opportunity of putting local entrepreneurs on the map.
Amongst the teams involved is Orocon – a cloud-based site solution to help complex site management organize stored and used information for projects. Following experience gained in the construction and management industry, Orocon has detected errors which tend to repeat themselves. With that, the company believe that it can provide a solution that enables savings in terms of two key aspects – time and money.
Aerones provides for a technology which facilitates the cleaning, deicing and coating of wind turbines. The solution revolves around a heavy duty drone which can also be used for firefighting and building cleaning purposes.
Advangrid provides for a system focused on electricity grid monitoring, maximizing electricity efficiency with the provision of action plans to clients.
82% of enterprises fail because startups lack basic financial nous, administration skill and tools. FinanceFlow – another Latvian startup on the shortlist – aims to address this by assisting company owners in managing cash flow.
These are just a sampling of the startups that will be presenting at the event.
TechChill is a non-profit organization dedicated to supporting the Baltic startup community. Magnetic Latvia Startup operates under the Investment and Development Agency of Latvia (LIAA), and aspires to become a one-stop-shop for Latvia-based startups. It provides a range of government startup support mechanisms. Both entities are teaming up to host the matchmaking breakfast for Latvian startups and international investors at the leading startup event in Helsinki.
Slush 2018 builds on the momentum built up through last year's event which formed the basis for the start of a great opportunity and tradition. The Latvian government brought a stand to Slush to tell more about the Latvian startup ecosystem. There was also a stage-hosted event, a breakfast for investors and media to discuss the advantages of setting up the startup in Latvia. This year, the organizers are continuing the tradition, but focusing more on a format aimed at delivering the most value to ambitious startups who need it the most.