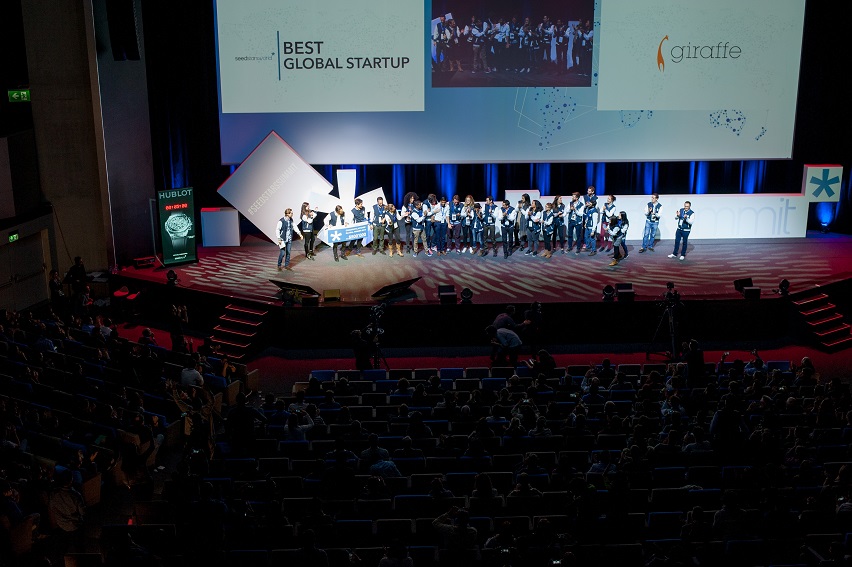 ---
Seedstars World, the global seed-stage startup competition for emerging markets and fast-growing startup scenes, is coming to Czech Republic on August 25th, 2016 to host its inaugural startup competition at Krizovatka co-working space in Prague. Up to 12 startups will compete to win the title of Czech Republic's Best Startup and one will be chosen to represent the country at the Global Summit in Switzerland. The past winning participants of Seedstars World have raised over 33M USD together cumulatively, providing employment to over 885 employees around the world.
Continuing on its goal to put the spotlight on entrepreneurs from emerging markets, Seedstars World has expanded its competition to more than 60 countries for 2016, up from the 36 countries in the 2014 edition. The regional winners of the local events from each country will be invited to Switzerland to pitch at the final event in April 2017 for a prized 500,000 USD equity investment. The Seedstars Summit will also feature industry-specific tracks in parallel to the general Seedstars World competition prize, similar to the 500,000 USD travel-specific prize awarded at last year's summit. The Jacobs Foundation is also offering a grant of 50,000 CHF for product customization or a pilot project in the francophone market.
The jury members of the Seedstars Prague competition will include Andrej Bartos, Partner & Chairman at Credo Ventures, Barbora Tyllova, Country Manager at PayU, and Cedric Maloux, CEO of StartupYard Accelerator, and Igor Ovcharenko, Regional Manager for CEE/MENA, Seedstars World.
The winning startups will also be invited to the Seedstars CEE Regional Summit being hosted in Almaty, Khazakstan on the 1st-4th December 2016. Seedstars will continue to work on developing the entrepreneurial ecosystem of the region throughout the year, culminating with the CEE Regional Summit, which will bring together startups from Georgia, Azerbaijan, Armenia, Moldova, Poland, Ukraine, Russia, and Romania to pitch in front of an audience of 300 investors, media, and entrepreneurial representatives. This event is in addition to the Global Summit in Switzerland which will bring together 60+ entrepreneurs from around the world in April 2017; the best startup from Czech Republic will be invited to pitch and compete at both the Seedstars Regional Summit in Kazakhstan and the Seedstars Global Summit in Switzerland.
The competing startups will come from a wide range of sectors. The basic criteria for applicants stipulates that the seed-stage startups have less than 500'000 USD raised, that it has been less than two years since the startup was founded, and that a MVP (minimum viable product) exists. Seedstars World is also looking for smart startups that solve regional issues and/or develop profitable products for the global market. With partners such as MEST, Google for Entrepreneurs, and Microsoft, Seedstars World identifies fast-growing and pioneering startup scenes and is on the mission to support regional businesses and their growth.
In the coming weeks, Seedstars will have events happening in other CEE countries as well: Chisinau – Moldova, Warsaw – Poland, Odessa and Kiev – Ukraine.
"Seedstars World is a platform connecting investors to the next generation of startup entrepreneurs pulling the spotlight from Silicon Valley and Western Europe. We honestly think the best way to have an impact in emerging countries is by investing and promoting entrepreneurship" explains Alisee de Tonnac, Seedstars World CEO. "We look forward to seeing how the different startup scenes have evolved in a year and the new startups in the country."