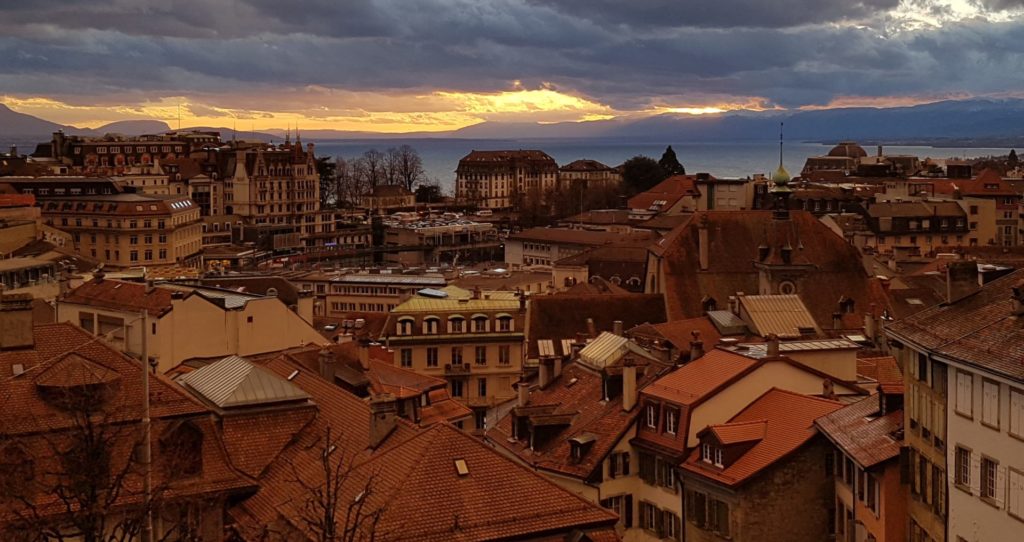 Events
---
Where: Swiss Tech Convention Center (EPFL campus), Lausanne, Switzerland
When: March 30th – April 3rd 2020
Cost: Tickets range from 110 – 1,000 SFr

Known as the world's largest startup competition in emerging markets, Seedstars Summit is now approaching its seventh annual event. Over four days, 1,500 entrepreneurs comprising 48 startups from around the world will gather in Lausanne, Switzerland to foster change and sustainable innovation. Investors, mentors, ambassadors, partners, and key stakeholders will also be present.

The summit is the final step after Seedstars World – an event for early-stage startups from over 80 countries, across five continents. Once candidates reach the summit, they'll be competing for a prize of $500,000 in equity investment, plus other opportunities from Seedstars partners.

The 2020 Seedstars Summit is set to focus on galvanising entrepreneurial systems, with a strong emphasis on going beyond borders, structural challenges, financial constraints, and prejudice in innovation. In line with this theme, the event agenda is packed with breakout sessions, panel discussions, specialized workshops, and the best minds from emerging markets.

The first two days are due to launch with a boot camp, where competitors will have to complete theory and practice tasks, after which they will receive feedback from Seedstars partners and investment teams. On the third day, the Investor Forum is scheduled, where startups have one-on-one meetings with investors, mentors, and long-time entrepreneurs.

The final day is the main conference, complete with network sessions, workshops, and industry pitch sessions in the morning. Come the afternoon, the mainstage will host startup pitches, keynotes from industry leaders and Seedstars alumni, and prize announcements. Afterward, the grand finale will see one of 48 startups crowned the Seedstars winner. To close Seedstars Summit 2020, all attendees are invited to celebrate with cocktails.

Speaking about the event, Seedstars' CEO and partner, Alisée de Tonnac remarked on how the theme of 'beyond' reflects everything Seedstars stands for. "We are truly going above and beyond as we try to dissolve all possible limitations, whether gender-based or financial," she expressed. In return, the summit helps entrepreneurs reach their full potential and impact millions of lives in emerging markets.
"We are truly going above and beyond as we try to dissolve all possible limitations, whether gender-based or financial."

Alisée de Tonnac, CEO and Partner at Seedstars
Startups participating at the Seedstars Summit 2020 span a wide range of industries and nationalities. Some of the most notable ventures from Europe include CouchCoach, a Serbian startup that has developed an interactive game for viewers to direct teams in real-time. Turkish venture Optiyol provides optimisation solutions for transport planning at strategic, tactical and operational levels. Xvision, a Romanian app, helps radiologists with x-ray analysis using artificial intelligence algorithms. And from Switzerland, the platform Swiss Medical Union, tests the interaction, efficiency, and safety of new medical products.

Last year, Blended were the Summit's final winners, a management and communication platform for schools in Argentina. Since winning, more than 400 schools in the country use the platform and it has been acknowledged as one of Buenos Aires' best startups to watch.