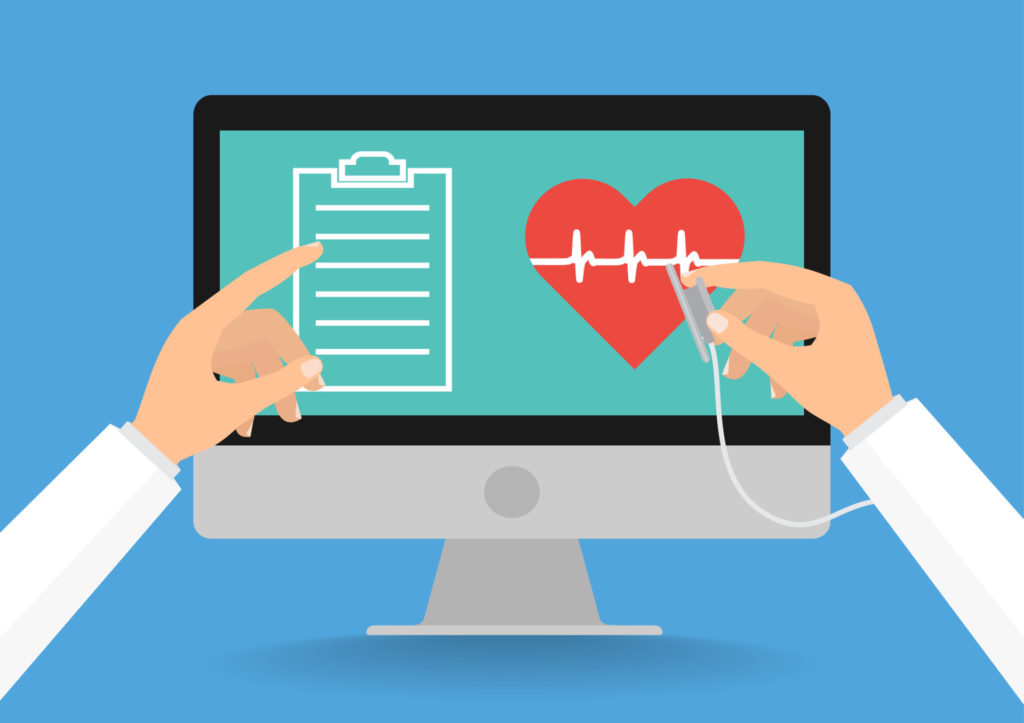 Technology
---
A global app-development company with a development centre in Budapest is hosting telehealth workshops to discuss how businesses in the field can adapt and thrive during the COVID-19 pandemic.
Each bene : studio online event features a US expert from the telehealth sphere discussing their personal experiences. The workshops are available in countries across Europe in the hope of bridging the gap between the continent and the telehealth market in North America – the largest in the world.
As telehealth companies are forced to move online to harness their expanding digital user base, there has been a sharp rise in the number of digital events available. Not only are these events free and easy to join, they also provide a platform for doctors, nurses, specialists, and researchers to access the international medical community and share their insights.
Via virtual events and talks, healthcare professionals can raise issues and questions over diagnoses or treatments, and continue conversations around how to develop new solutions.
A new approach to telehealth
While previous doubts around the security of patient data, a lack of protocols, and an understanding which patients are appropriate for telehealth had caused the industry to stagnate, a need for a new approach to healthcare has been made evident by the COVID-19 pandemic.
As hospitals struggle to cope with the sudden onset of the pandemic, and as social distancing limits access to medicines and information, telehealth is being looked to as a solution.
Telehealth also enables healthcare professionals to manage and deliver healthcare using digital technology. Examples of telehealth range from uploading medical data to share with doctors (e.g. blood sugar levels), apps that advise on treatment dosage, phone reminders for check-ups, and portals for test results, prescription refills, and appointment-scheduling.
Considering internet usage has recently surged by 50 percent in some countries, telehealth has correspondingly boomed. Even before COVID-19 struck, the global telehealth market was expected to be worth over $130.5 billion by 2025. Due to the current acceleration of healthtech adoption, however, that figure could be significantly larger.
Remote monitoring
Social distancing measures have meant high-risk patients can no longer visit doctors' offices or clinics. Plus, with no foreseeable end to the lockdown, patients may not be able to have an in-person appointment for a long time.
In response, telehealth provides a pathway for medics to monitor patients' health at a distance, lowering risk for both parties. Patients can get real-time advice on things like medication, exercises, and behaviors, while healthcare professionals can get updates about patient progress and concerns. In fact, a 2016 review found that telephone-based support and telemonitoring of vital signs reduced the risk of hospitalization for people with heart failure.
Remote monitoring can also take place on a mass scale. In COVID-19, apps are being used to track the infection rate among populations. For example, Apple and Google have announced a plan to create a decentralized tracking tool to help people determine if they've been exposed to someone with COVID-19. Meanwhile, the EU is pushing for the standardization of COVID-19 apps in Europe, as well as considering developing one single app to track confirmed cases across the continent.
Viable option for struggling economies
The UK, France, Israel, and the US are leading the way in telehealth and are home to some of the most mature telehealth providers. Naturally, their familiarity with telehealth is helping them respond more effectively to COVID-19. For instance, in the US, 11 percent of ICU beds are under remote monitoring via telehealth tools. Using this form of technology has prevented American hospitals from being overwhelmed during the crisis, despite the US having an extremely high volume of cases.
Countries with less exposure (and fewer means) to telehealth can learn how to implement this tool based on the handling of COVID-19, and be better prepared for future health crises. One study found that wearable telehealth devices saved a US hospital $224 per patient per year, while a more inclusive model boosted that to $714 per patient per year. For regions that battle with high running costs for health institutions, accessibility to healthcare or lack of equipment, telehealth can offer a viable way to address these challenges.
A permanent shift
Making healthcare more accessible, improving communication between professionals and patients, and offering support for communities and emerging markets are just a few of the benefits of telehealth.
As COVID-19 continues to change attitudes to healthcare, telehealth is playing an important role in coping with the pandemic. And despite initial worries about telehealth, the rapid adoption of digital health tools is forcing companies to optimize processes, be more secure, and tailor to users' specific needs. That said, the current crisis will be a steep learning curve for telehealth startups who need to accommodate increased demand. If they can sufficiently grow without compromising the quality of care that people receive, telehealth is set to continue on its steady incline.