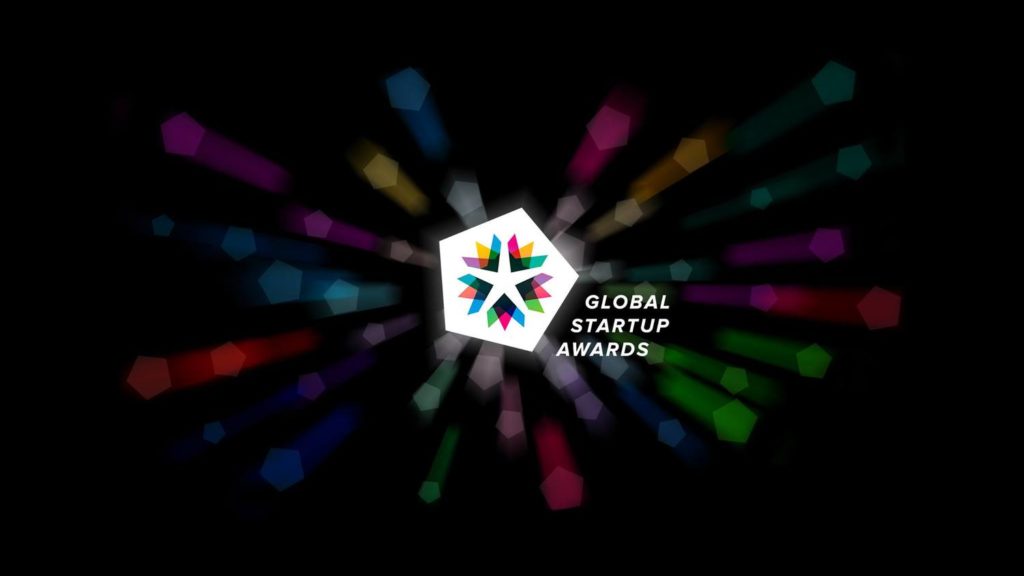 Events
---
When we were asked if we'd like to cover the grand finale of the Global Startup Awards on behalf of our publication, we accepted it without any hesitation because we were curious to see how the feel of a real-life competition would be replicated in a virtual setting.
For those who may not know, GSA is "the largest independent startup ecosystem competition" in the world, which was born in Denmark in 2012.
It shines a spotlight on founders who are gifting their innovative ideas to their fellow human beings in a wrapping of game-changing products and services.
A few days before the event, we received several emails from the organizers, in which the registration process was explained in detail and very clearly and all the necessary information was provided.
The follow-ups were timely and thoughtful. Overall, the pre-event journey was a very smooth one.
In order to attend the Virtual Ecosystem Summit taking place before the awards ceremony, we were asked to install the Virbela software a few days in advance.
It is an avatar-based platform that creates "immersive" 3D worlds for work and education-related events and allows users to "recreate your office, event, or university while maintaining a sense of community and culture in ways that video, chat, and email just can't."
We installed the app, created an account, and logged in when the summit started. We were excited to see how it works. But, honestly, when we entered the virtual space, the only thing we could do with ease was to change the avatar's gender.
We were stuck in front of what seemed to be the entrance of the conference hall, and our efforts to figure out what to do next were in vain, though we are not tech-illiterate.
In fairness, we had earlier received a link to a guide about how the software works, but we did not open it because we expected the platform to be self-explanatory and easy to use.
Maybe we have become too impatient and want everything to be done in no more than three clicks. Or perhaps we are just avatar non-fans who do not find graphical characters relatable and gave up too easily.
For sure there are many avatar lovers out there, but avatars seem too unnatural to us in an era where we once mistook a FIFA video game scene for a live match without our glasses on or where a super-realistic depiction of characters in Soul made us forget that we were watching a computer-animated film.
Of course our first-glance feedback on Virbela is not a true reflection of the work and love that has gone into it.
After all, global online brokerage eXp Realty was so impressed with the software that it acquired Virbela's core group of products and services and considers it a force to be reckoned with. So it seems some people find avatars more engaging than us, and we have nothing but immense respect for them.
The awards show followed the Virtual Ecosystem Summit and was streamed on YouTube and Facebook.
The pre-recorded video began with footage of previous editions of the GSA grand finale held in a physical format, which made us really miss the pre-Coronavirus days when we could go to live events.
A TV journalist from Danish Broadcasting Corporation was the host of the show.
She announced that prizes will be awarded in nine categories, namely Best Accelerator or Incubator Program, Best Co-working Space, Best Newcomer, Investor of the Year, Startup of the Year, Founder of the Year, People's Choice – Startup, People's Choice – Individual, and People's Choice – Startup Ecosystem Supporter.
The finalists in the competition were the regional winners of the 2019 season from Nordic Startup Awards, Central European Startup Awards, South European Startup Awards, EuroAsian Startup Awards, Southeast Asia (ASEAN) Startup Awards, and Southern Africa Startup Awards.
The first thing that struck us was the background. It was aesthetically gorgeous, but we think it would have been much better if the video had been recorded in a more natural setting like a seminar hall or even a room in an office or a house. Some parts could have been shot outdoors to make us feel less locked up. 
The video quality was great and it looked so professional, but the human touch that we are all yearning for these days was just not there. We felt a little disconnected.
The interviews included in the show were also set against similar backgrounds, which brought Zoom virtual backgrounds to mind. And that's not something we would choose if we had a choice.
Another thing we think can be improved is that the presenter, whose very warm personality we admired, seemed to be reading from a script.
We have nothing against prepared reading, but, if not used in the right context and with the right body language, it just takes the emotion out of one's voice and makes it sound monotone.
Even some of the winners were apparently reading a prepared speech, which was reminiscent of movies where humans transform into robots and made us even more scared of a digital-first future devoid of human feelings.
We just felt that spontaneity and improvisation were the missing ingredients. We totally understand that it is difficult to reproduce these two real-life elements in a pre-recorded video where different sections need to be carefully planned in advance.
But our point is that we should not make a virtual event, which itself is unnatural, even more unnatural with unnecessary pursuit of perfection, especially in a world turned upside down by a virus that reminded us of our common humanity. Maybe less is still more.
Our suggestion for future online editions is to have at least two hosts as it can set the stage for more lively interactions and helps with conversation flow and topic transitions.
The fact that we pointed out areas for improvement does not mean there were not amazing things to love about the GSA grand finale.
At the beginning of the program, the host said she wants to take viewers back to the digital world of the 1980s where the computer technology reached the masses.
Various fun, heart-warming segments were included in the show as a nostalgic salute to younger generations who later became the individuals that created the digital world we know today.
The entire ceremony and all the sections were quite short, which we really enjoyed given our shrinking attention spans and our busy schedules.
Another thing that we think was very cool was the option to arrange and participate in time-limited but productive one-on-one networking meetings with other attendees through ImpromptMe, a platform for virtual and hybrid B2B conferences that we found very practical and simple to use.
After the curtain fell on the awards show, the organizers created a great post-event experience by updating their website and social media channels with all the necessary information about the program, emailing additional material, thanking the participants, and issuing them a certificate of participation.
They also sent a link to an anonymous feedback survey that they said would help them make improvements.
Dear GSA organizers…
This was our very public answer.
We would like to thank you for your very valuable contribution to the global startup community. You earned our praise and respect by taking a brave leap into the unknown and trying something that you had not done before.
You're definitely on the right track and have great potential to blaze a trail in the online startup landscape if you reinforce the human side of your events in all its imperfection, empathy, and simplicity.
Hats off to you for all your hard work and dedication!