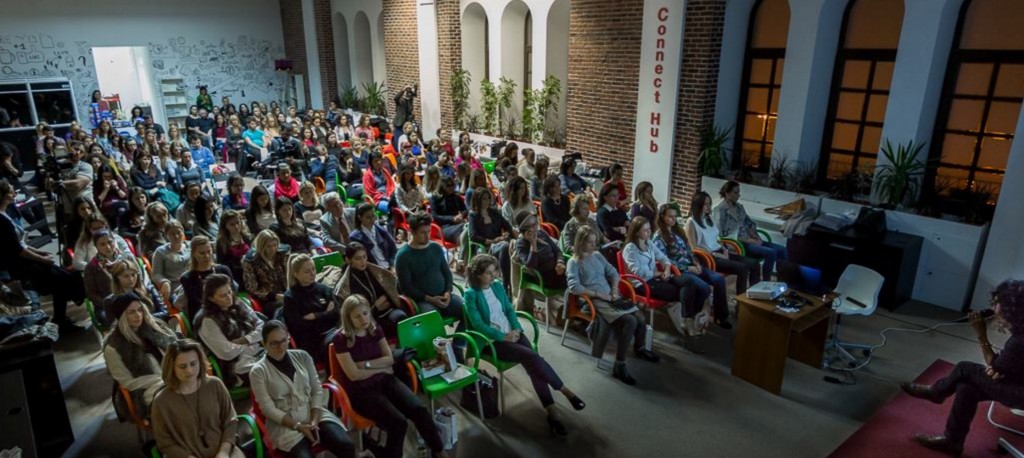 ---
In August 2012 Dragos Roua was working, as usual, in a Starbucks in Bucharest. But what set that August 30th day apart is that in the morning he organized an event called Open Connect, trying to bring together freelancers, entrepreneurs and good people, in order to generate relevant feedback for each other. To his surprise, 60 people showed up. It was a Thursday morning. Since that day, for 3 and a half years (which means, until today), he attended each and every Thursday morning to those events (except for holidays) and that translated in:
– more than 130 events organized so far in Bucharest
– more than 80 events organized in the country, in various cities, including: Constanta, Sibiu, Brasov, Galati, Cluj, Bacau or Iasi
– more than 5000 real people in an active Facebook group, called Open Connect
– and, the most important thing of all, the birth of Connect Hub, in May 2015.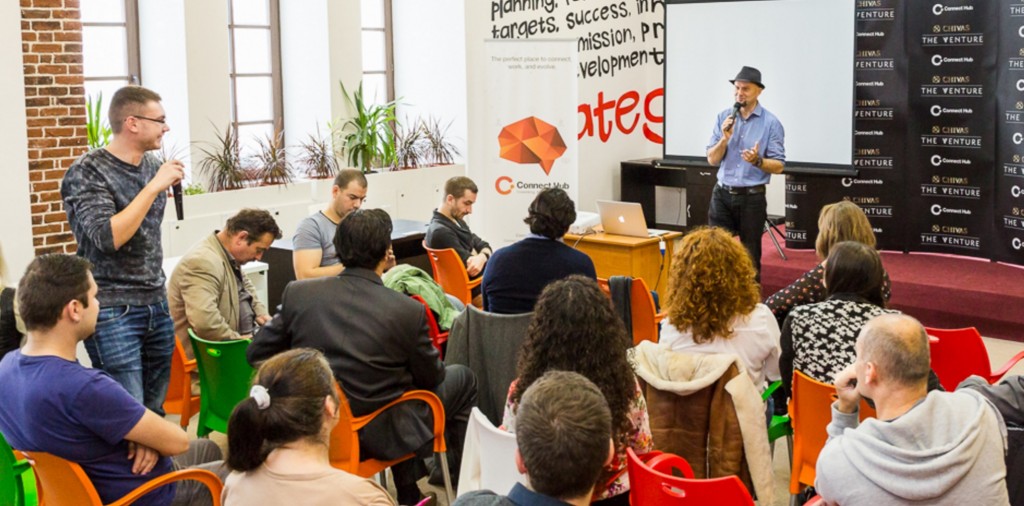 This story is relevant because gives us the differentiator of Connect Hub: at first they built a community, and then rented a space. As such, the hub follows the guidelines of the community: they are not niched, but they look for complementary competencies.
We are a generalist hub, in the sense that we can safely host a tech company from Bucharest, a tech journalist from Japan, a freelance writer from London, a traveler from Norway, an expat from Denmark doing business in Romania, public speaking clubs, tourism companies, advertising companies, consultants and trainers. And we take proud in this approach. Because, beyond the competencies, we form our community based on core values. And these values are: honesty, relevance, mutual support, freedom of speech and flexibility, said Dragos.
Connect Hub's first location can accommodate 50 freelancers, 3 small businesses and 10 Fixed Desk spots and apart from the freelancers area they are fully booked on all the other sections. The hub also organizes weekly events on a variety of topics, such as entrepreneurship and financial education, relationships, coaching and startups.
In the spring of 2016 we are opening the first franchise, a new location with 1000 square meters, hosting up to 80 freelancers, a dedicated event venue with state of the art equipment, and with 12 separated rooms for small businesses. Rumors has it we will even have showers and a gym.