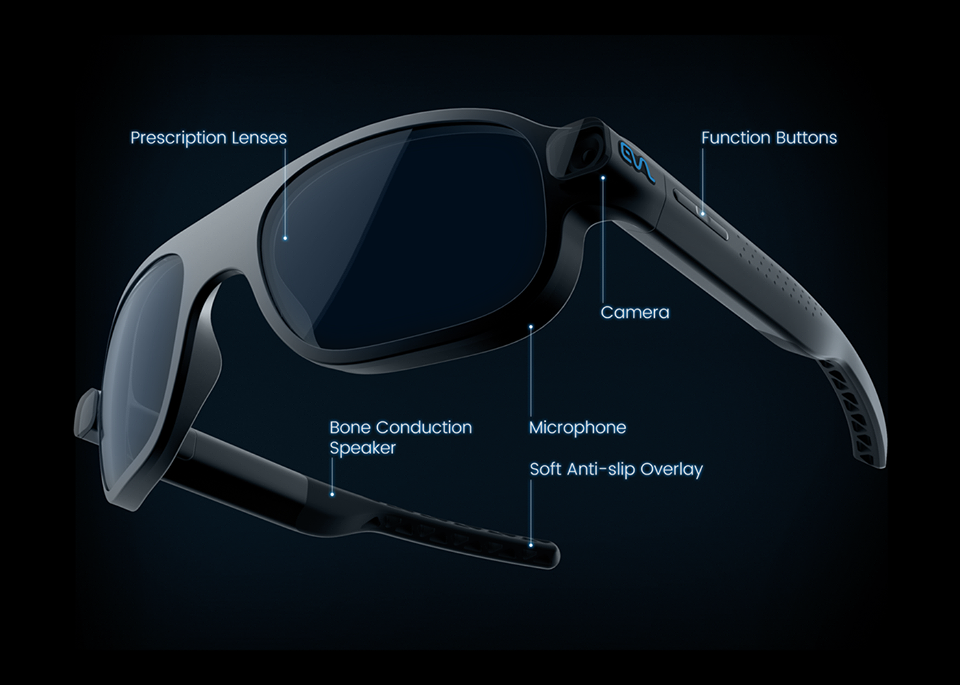 ---
Based on studies from last year, an estimated 217 million people worldwide experience mild to severe visual impairments. The World Health Organisation study revealed that a staggering 80% of these cases can be prevented or cured, and the past twenty five years have seen great strides in improving these figures as national governments invest more into social and medical funding, as well as educational campaigns.
As the awareness of blindness and eye impairment improves, so does the innovative technology sectors that have the potential to support it. Here, we can turn our sights to a small, innovative team based in Hungary to help us understand the vast potential technology has to aid the visually impaired.
Krisztián Imre is a Hungarian inventor who recently pioneered the creation of EVA, an Extended Visual Assistant eyewear that supports visually impaired users.
Since its launch the Budapest-based startup has been lauded the best newcomer in the Central European Startup Awards (CESA) and also previously shortlisted for the SWC Summit awards. The clever and personalised technology is unique as it challenges the perceived view of our world, which has resulted in Imre accepting yet another award recently as European Innovator of the Year.
With the ability to access emails, map out directions, and access the internet in front of your very eyes it's the type of technology that you can imagine Q creating in the Bond films, or a gadget featuring in a number of futuristic sci-fi movies. EVA comes in the form of a smart-looking pair of glasses, adorned with a camera, speaker and prescription lenses that can assist and improve everyday activities from walking to socialising. When worn, the glasses can cleverly read and sound out text that is viewed in front as well as scanning and recognising a user's surroundings whilst constantly relaying what is happening.
According to a recent Budapest Business Journal Report, the inventor has a "deeply held belief that it is time blind people were given a better way to get around than GPS." How the technology then works is by collecting the visual data available in front of the user's eyes, and allowing a mobile app to process the information whilst also sharing the information with servers that, the EVA website highlights is "where all the magic happens."
Operating in Budapest's K&H incubator, which caters to thirteen startups, as well as receiving backing from a partnership with the Bay Zoltán Research Institute, the technology has also recently received funding from the European Union's Horizon 2020 SME programme and looks forward to further innovative developments in its eyewear.
The achievements and potential of this company are literally changing the way we see our world. Their plethora of recent awards is certainly just the tip of the iceberg in terms of their potential accomplishments and recognition.