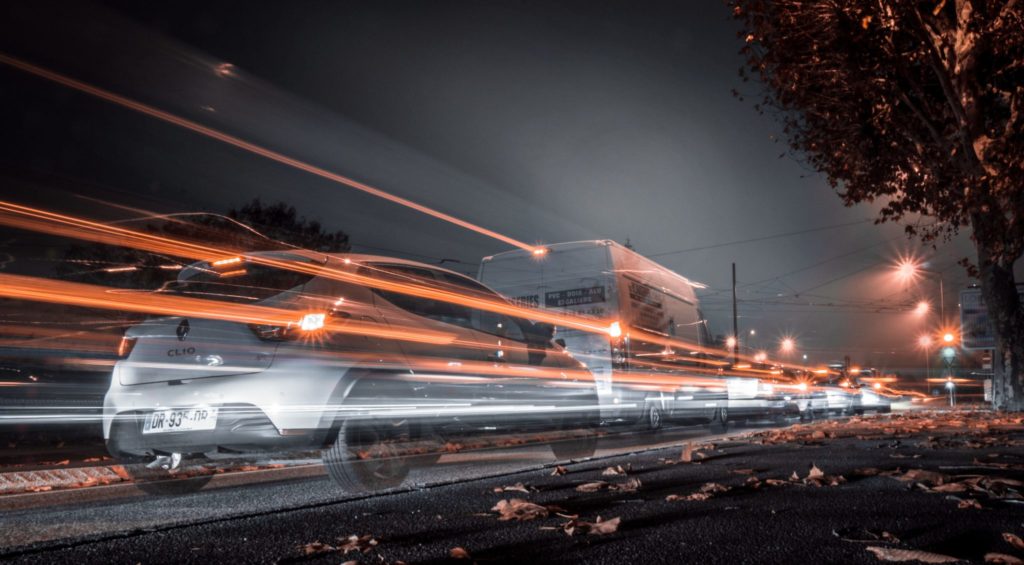 Technology
---
Whilst Europe rejected favouring WiFi over 5G as the standard for driverless cars recently, what would the use of either technology mean for the development of autonomous driving?
On Thursday, European member states turned down a European Commission proposal that would favour the implementation of a WiFi standard as the basis for driverless car communication in Europe as opposed to the use of a communication standard that would implicate 5G technology.
5G or WiFi? Why Does it Matter?
The competing technologies either side of the debate implicate a WiFi based standard known as dedicated short range communication (DSRC). DSRC is borne out of the IEEE 802.11p wireless standard – a technology that has been around for the best part of 20 years. As the major car manufacturers are central to the development of self driving cars, their stance on the subject is also significant. Toyota, Renault and Volkswagen want to use this WiFi based standard.
"Toyota, Renault and Volkswagen want to use this WiFi based standard."
The other standard is C-V2X which stands for 'Cellular – Vehicle to Everything'. It can use LTE and 5G technology. The goal is to get cars and traffic infrastructure talking to each other such that accidents are dramatically reduced or even eliminated.
Lack of Consensus
The representative organisation for mobile operators – GSMA – wrote to the European Commission earlier in the year to try and impress upon it the importance of inclusion of 5G technology. It claims that the move is not in keeping with Europe's ambition "fundamentally to deliver on our shared goal to make Europe's roads safer and smarter". It further asserts that to not include the 5G based standard would be a blow to Europe's ambitions where 5G technology is concerned. The EU's 5G Action Plan aims to provide for uninterrupted 5G coverage on all major terrestrial transport routes by 2025. "Rather than incentivising this outcome, the new legislation deals a blow to 5G roll-out plans across Europe", the letter stated.
The GSMA also drew attention to the fact that the car industry is divided – with some manufacturers developing systems on one standard and others on the opposite standard.
The concern is that with C-V2X being a newer technology, it isn't interoperable with the older DSRC based technology. If Europe was to set DSRC as the standard, it would lock out future ability to use C-V2X technology in autonomous driving systems.
The Commission had endorsed a plan to base European driverless car communications on WiFi based technology back in April. At the time, French liberal MEP, Dominique Riquet, spoke out in opposition to the move. Riquet favours a technology neutral approach rather than favouring one technology over the other. China has opted for 5G whereas the U.S. has remained technology neutral – presumably as it waits to see how development based upon each standard pans out.
More than 25,000 road deaths in EU
Earlier this year, the Commission also released data which clarified that there had been 25,100 road deaths within the 28 European Union member states. Europe is working towards 'Vision Zero' – an initiative to bring about zero road deaths by 2050. The move towards autonomous driving is seen as a key aspect of this plan. As a consequence, steps like this consideration of the technological standard to be implemented as part of a framework towards building out autonomous driving systems and infrastructure are of key importance.
Thursday's decision doesn't mean that the Commission's plans to back WiFi based technology are scuppered. As is the nature of the legislative process in Europe, another amended bill may be tabled. One MEP suggested that scuppering the bill would be irresponsible and would mean that a year would have been wasted. European politics and the legislative process can be cumbersome and it seems legislators will have to try again to agree upon a suitable standard. In the meantime, there's a lot at stake for industry participants who, no doubt, will be monitoring developments closely.