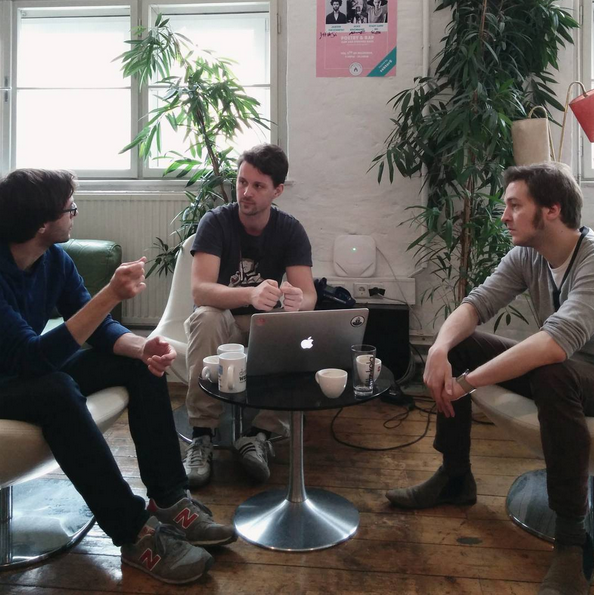 ---
Attention, startups! The call for the batch #2 of the 5starts incubator in Vienna, Austria, is now open. You have until May 4, 2016 to apply with your startup. Here are all the things you need to know, if you want to apply.
Who the organisers are looking for:
– Startups in all stages, yet a legal entity is required
– Startups from all industries and sectors
– Startups ready to commit to the programme for 5 months
5starts is open for applications from startups in all phases of their development. Industry will not be a deciding factor either. Rather, the acceptance choice will be strongly based on the viability and sustainability of your idea, as well as the team.
"A great idea is one thing, but being able to execute that great idea is quite another. That's why we look at the team first and foremost. Diversity is a big factor as well because more diverse teams accomplish more." — Floor Drees, managing director sektor5 / program manager 5starts.
All of the applying team members must be ready to commit to the incubator program for a period of 5 consecutive months.
In order to refinance 5starts incubator, the organisers have created a revenue & fund share model. They ask startups joining the program for a fund share return (= investment share return) of 2,5% for all private investments received within 5 years from the start of the program. Public grants are excluded from this. Further, a 1% share of the revenue made during this time will be due as well.
The currently running first batch will end on the 2nd of June with an event Demo Night, where all startups will present their products. At the moment three startups PageStrip (a digital publishing solution for creatives, lifestyle bloggers and freelance journalists), ExtraSauber (an online cleaning portal for private customers that works exclusively with professional cleaning companies) and ChillBill (nifty automated bookkeeping solution for SMB) are using all goodies the incubator has to offer. In the picture above, the participants of the first batch: from left to right, Pressure Cooker (5starts hackathon) trainer in Machine Learning Ben Freundorfer, ChillBill's CTO and founder Clemens Helm and PageStrip's CTO Georg Kaindl.
The 5starts incubator was one of five winners of "aws JumpStart" program, which was the initiative to support and fund ambient incubators and accelerators.
For more information about 5starts incubator please visit https://www.5starts.io/