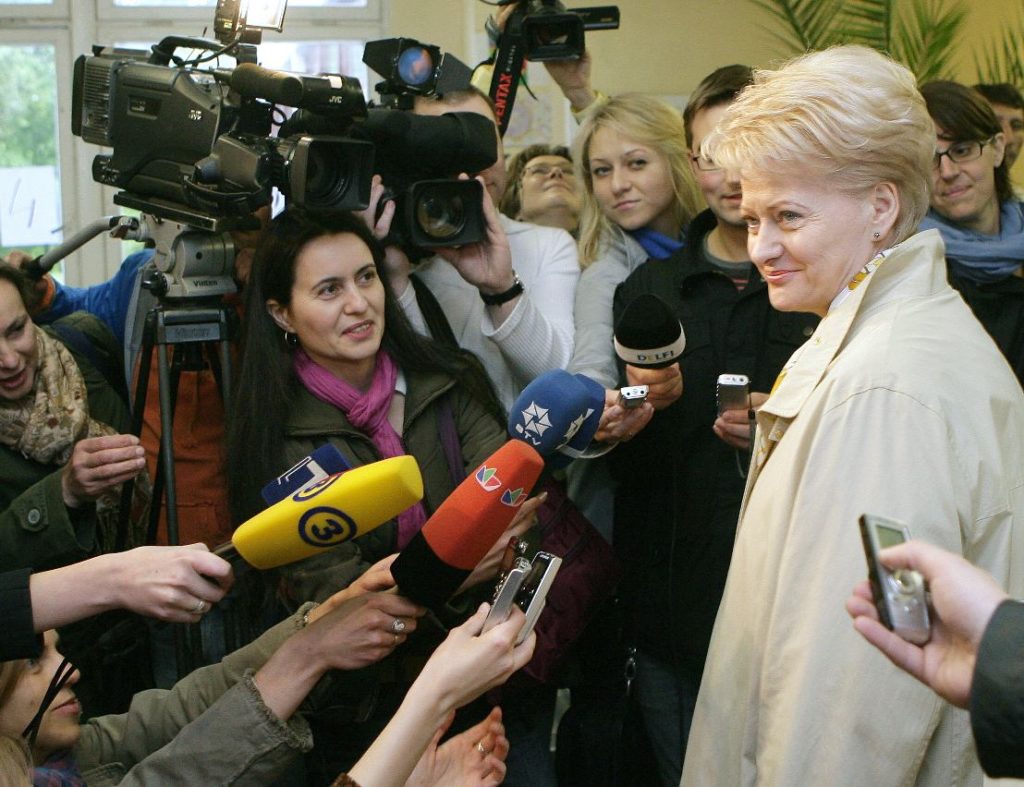 ---
The national parliaments that constitute the EU are made up of around just a third of female parliamentarians.
The Women Political Leaders summit (WPL) set to take place in Vilnius, Lithuania next month (6-8 June) is hoping to raise awareness and change this statistic by bringing together over forty speakers to the event, with the aim of inspiring change for women across all industries. The event will welcome female political leaders from across the world and will be backed by President of Lithuania, Dalia Grybauskaitė, as well as further celebrating 100 years of women's voting rights and restoration of the state in the hosting country.
The two-day forum has been previously held in a variety of other locations across the globe such as Iceland, Mexico, Ethiopia and Rwanda and encourages cooperation with local governing organisations to partner and grow the events. Touted as a global event for women's 'empowerment and potential' they tend to see over 400 attendees and primarily political figures share their messages and experience a number of talks and events throughout WPL.
The events are also backed by wider organisations such as the European Institute of Gender Equality and the United Nations, further revealing the vast scope of the get-together.
This year, the Lithuanian summit will focus on the central theme of 'it's about time, 100 reasons to act!' with keynote speeches from the Lithuanian President as well as notes from prominent politicians such as Bidya Devi Bhandari, the first female president of Nepal and Viorica Dăncilă, the Prime Minister of Romania.
There will also be a number of two-hour sessions that address the topic of gender from different angles such as how women's health can contribute to economies and, in cooperation with the European Investment Bank, how economic empowerment for women can be enhanced throughout countries.
According to research, 17% of the European Union's 8 million ICT specialists are female. In light of this staggering statistic, there will also be social media training with Facebook and a focus on topics surrounding digitalisation as well as an event packed full of countless prominent discussions regarding womanhood.
The fact that this event is necessary serves to highlight that change is happening, but there is so much more potential for development for women in politics and across the world. By bringing together world leaders from around the globe, the WPL summit, for another year running, stands to raise awareness and deliver the inspiration and support.
Information on attending this event can be found here.