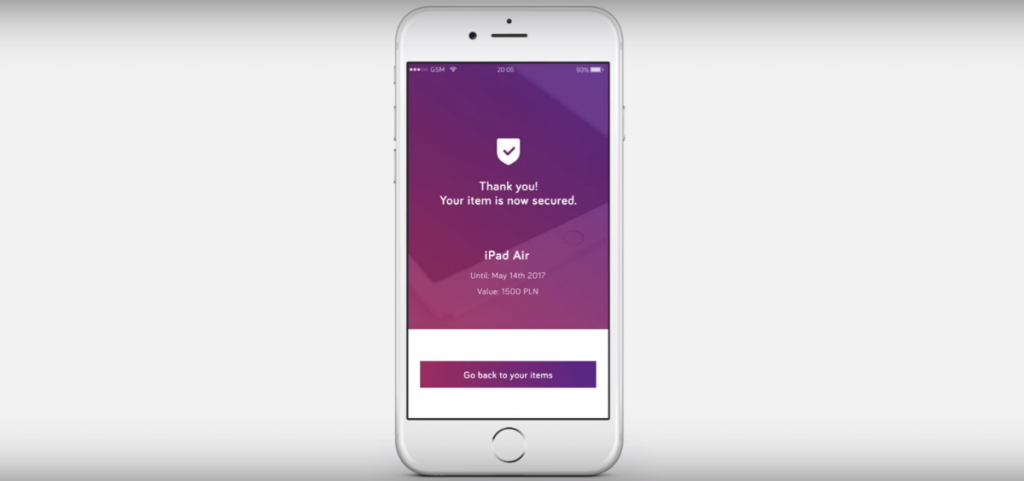 ---
Every smartphone owner knows the horror feeling you get when you check if it's still in one piece after you dropped it on the floor. Those who weren't lucky enough know the bad feeling of not having it insured when offered at the store. However, most of us who pay insurance for our devices will never see the money nor make any claims. And this is the main reason why we think it's not worth it.
Polish startup Kundi is about to change it and move insurance into peer-to-peer, mobile era. Finally. The insurance market seems to be stuck in a bureaucratic mindset making it more complicated than needed for the client to spend some money on insuring phones or laptops.
More than 50% of people prefer to buy insurance from a bank than from an insurance company. They are used to modern banking and banking mobile apps and they want the same in insurance. Mobile insurance market is shaping now. – says Wojtek Kaminski, CEO at Kundi.
It also doesn't matter for an insurance company if you submit a claim or not, everyone pays the same amount and never get the money back. Kundi shows that there is another, more client-friendly solution. Their insurance model assumes an easy to buy policy via mobile phone with a cashback at the end of the insurance period. Clients may get up to 50% of paid premium. The startup is using the sharing economy approach by insuring users in groups. Less claims in the group means bigger cashbacks.
Kundi will offer insurance for personal possessions like phone, laptop, bicycle or glasses, or the type of standalone insurance. The market for just this type of insurance is worth 2 billion EUR in Poland only. The team has already got many years of experience the in insurance industry while running an insurance multi-agency. Kundi tends to be an answer for their clients' needs and expectations which has not been met by traditional insurance models.
[easy-tweet tweet="#Polish #startup @KundiPL offers peer-to-peer #mobile #insurance with #cashback" user="150sec" hashtags="insurtech," url="https://goo.gl/YjMkfp"]
The only thing which Kundi didn't change in insurance sales is monetization model. The main revenue model is based on sales commission. The startup is bootstrapping for now, however, they will compete to get 500 000 USD private equity investment after winning Polish edition of Seedstars World. Kundi will represent Poland on Seedstars Summit in Switzerland in April next year.