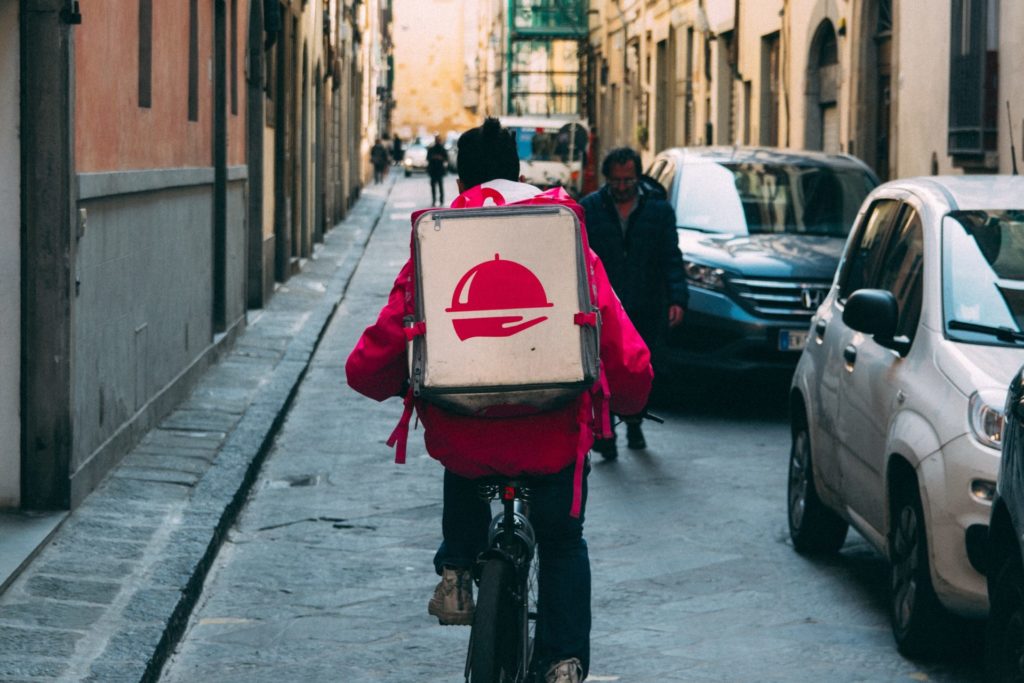 Technology
---
Food delivery is big business, with the sector projected to exceed US$164.5 Billion globally by 2024. 150sec looks at how the sector is shaping up in Europe and who the main players are.
By and large, the current players in the market have already progressed through a strategy of acquisition of smaller rivals. In a relatively new market segment in a growth phase, it shouldn't come as a surprise to expect a shake-out of the smaller players in the market. Taking Just Eat as an example, the UK-based food ordering and delivery service has made 28 acquisitions in the space.
Market shake-out
Yet the market shake-out continues. Two of the most established players in the market – Takeaway.com and Just Eat – are close to agreeing to a merger. The move would create one of the world's largest food delivery companies. Meanwhile, UK food delivery startup, Deliveroo announced its exit from the German market late last year, having launched its service there only 4 years ago.
Twelve months earlier, Delivery Hero threw in the towel in Germany, selling its German operation to Takeaway.com. The delivery service industry is quite a competitive landscape, particularly so at this juncture as it moves towards a consolidatory phase in some markets.
Territorial carve-up
If a number of operators already have a stronghold in a market, it makes it incredibly difficult for a latecomer to muscle its way in. Partner restaurants and consumers may have already settled on an existing platform. For this reason, we have seen operators exit some of the more established markets and enter others which are at an earlier stage of development. This process has resulted in a territorial carve-up across the region.
The likely soon-to-be combined efforts of Just Eat and Takeaway.com would cover the most territory in Europe alongside Uber Eats. Whilst Deliveroo has been consolidating its position around Western European countries, Delivery Hero has been divesting its business in that market. Instead, it's focusing its offering on Scandinavia and Eastern Europe.
Spanish startup Glovo has concentrated efforts in Southern Europe, from the Iberian Peninsula across the Mediterranean, through to Romania, Ukraine and Turkey. Helsinki-based Wolt covers Scandinavia, the Baltic States, and Eastern Europe.
Meanwhile, established ride-sharing company Bolt is a relative newcomer to food delivery. It only commenced that business activity last year and centres its offering within the Baltic States.
Dark kitchens
Further change and innovation are emerging as part of this move towards app-based food delivery. The emergence of 'dark kitchens' is one such development. Essentially, the term relates to kitchens which are focused on delivery-only with no restaurant component. Specific dark kitchen startups have come to the fore, such as Taster in France and Keatz in Germany.
Dark kitchens also feature with all of the major third-party delivery apps to some extent or another. Glovo has opened such ghost kitchens within its home market – in Barcelona and Madrid. And it's not just the delivery companies that are exploiting this concept. As consumers look towards delivery more and more, restaurants themselves are starting to move towards a model without an onsite dining facility.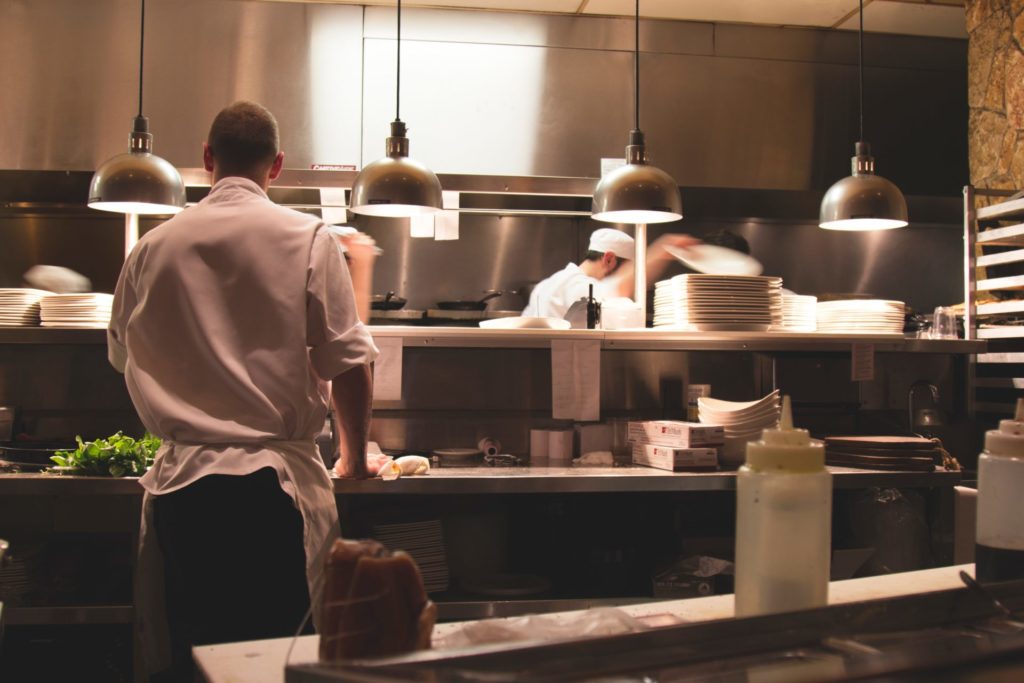 Grocery diversification
For many of these operators, it seems that a move into grocery delivery is a logical next step. Delivery Hero already delivers groceries albeit in markets outside of Europe. Last year, Uber Eats announced such a move with trials ongoing with a number of supermarkets.
Meanwhile, Deliveroo has opened a collaboration with leading UK supermarket, Sainsbury's. For now, the trial involves pizza delivery. However, with a collaboration already in place, it's not a stretch to consider an expansion into grocery delivery. Development of the business by operators in this fashion introduce more customers, increase volumes and allow them to cross-sell between customers with a primary need for either grocery or hot food.
Along the same lines as the 'dark kitchen' concept, Glovo has been pursuing a 'dark supermarket' model. Through this approach, the company believes that it can add greater value for customers with rapid delivery and a seamless experience.
In a recently published article, Glovo's VP of engineering, Mustafa Sezgin, alluded to further development of the dark supermarket model with an expectation of improved delivery times. Furthermore, he suggested that integration with home assistants such as Alexa and Google Home was likely to be coming down the tracks in the not too distant future.
Bolt-on services emerging
Some operators have thought outside the box to expand their business model further along the value chain. On that theme, Deliveroo has started to supply ingredients to restaurant partners. The company recently acquired Scottish software startup, Cultivate in a clear move towards offering additional services.
Down the line, this could implicate things like cash flow management and business forecasting for restaurants. Belgium-based startup Deliverect is also offering bespoke software optimised to assist restaurants in meeting the demands of this new delivery-centric market segment.
Irish drone-based food delivery service, Manna, is expected to launch in Ireland shortly. Should that model be proven to be successful over the next few years, it will likely have implications for existing delivery services.
There has been a lot of disruption enabled through online and app-based delivery services. Whilst there are some signs of consolidation in certain European markets, this particular wave of innovation has not played out fully yet. The food delivery business remains an interesting arena that is likely to bring further innovation and added value over the coming years.