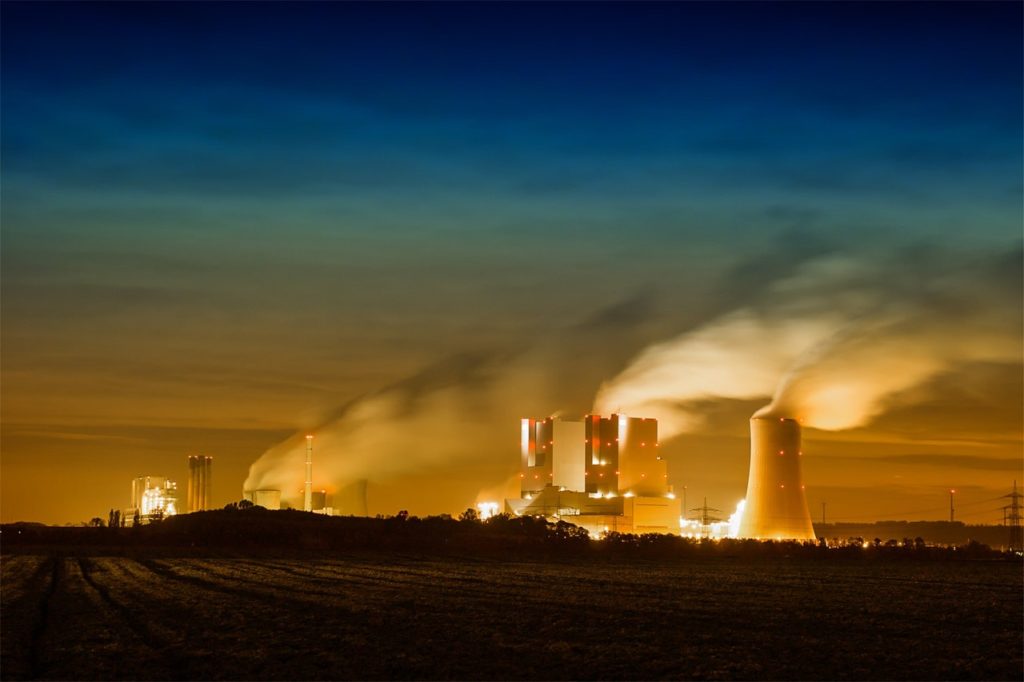 ---
"#CleanEnergy EU completed", tweeted Miguel Arias Cañete, EU Commissioner for Climate Action & Energy last night, followed by a "Check" icon. "After marathon negotiations, we just clinched a deal to reform Europe's electricity market." Negotiations dragged on not least because of Poland, who was strongly opposing to cut the CO2 emission standard for all power plants – managing to secure a key legal loophole that may serve to protect its emission-heavy coal industry. How serious is Poland about climate action and transforming its polluting coal industry?

Chief negotiators were content with the result of the deal: A benchmark CO2 emissions standard of 550 grams per kWh for all European power plants by 2025. MEP Krišjānis Kariņš from the European parliament said to the Guardian that the deal will "will help the transformation to cleaner electricity production and it will open up more competition in electricity across the EU border – good for the climate and good for the wallet".

Yet climate action groups had much less enthusiasm, with the main concern being the special clause Poland managed to cut out of the deal. The "Grandfather clause" allows countries until end of next year to negotiate new capacity mechanisms that would be completely exempted from the deadline. "A free licence to go on polluting despite the impact on climate and public health", Florent Marcellesi, a Green MEP following the talks, said to the press.
Mixed signals from Policy-makers
Poland just hosted the global climate conference COP24 centered on reducing CO2 emissions. Next to negotiating the implementation details of the 2015 Paris agreement, innovations such as the world's first carbon-neutral fuel took it to the stage.
Yet it seems that the country still has a hard time separating itself from relying on the the most carbon-intensive of carbon-based fuels: Coal energy. In 2017, the country still generates about 78% of the country's energy from coal, down from 84% in 2016. Polish President, Andrzej Duda, did not omit to point out in his opening remarks for the COP24 conference that the country could still last two centuries on their unmined coal supplies. "It would be hard not to use them", he is quoted.
When having a look across international media, it seems that rather boosting it's green image, Poland post-COP24 will be remembered overwhelmingly as a heavily-polluting 'Coal addict'. In fact, Poland is home to 36 out of the EU's top 50 polluted cities and ranks last when it comes to EU action on climate change – which it sometimes fears to cut a hole in the cohesion funds and other financial support mechanisms.

Is this dark, or more precisely, coal-black image of the country justified? It should be mentioned that just before COP24, Poland announced its Towards Poland's 2040 Energy Mix strategy, and has just launched a new electric vehicle initiative. In addition, Poland's largest energy company PGE Capital Group has announced a new company vision that includes greater investments in offshore wind farms.

In addition to heavy criticism from climate activists, Poland might be under pressure to transform its energy mix because of a simple but powerful argument: Coal mining is increasingly unprofitable. According to clean energy think-tank 'Energy Innovation: Policy and Technology', 54% of EU coal generation is cash-flow negative today, increasing to 97% by 2030. Furthermore, Poland could risk having to write off assets up to €2.7 billion if uneconomic old coal plants are not closed down, Carbon tracker estimates.

Rather than two more centuries of coal production that Poland's President seems to be dreaming about, the reality is that the sector is already in decline: While coal still employed about 237,000 people in the EU in 2015, forecasts predict that up 160,000 will be lost by 2030. Yet in the meantime, avoiding to put jobs of voters into danger may be a strong motivator of Poland's policy-makers that try to block or slow down the green transformation.

Whether Poland's political leaders like it or not, it seems that the issue is not whether to phase out coal, but when, and how. It is likely that Poland will turn again to the EU to fund this green transformation: The former Polish mining city Walbrzych already received 14 million euro investments earlier this year from the European Investment Bank to rejuvenate their infrastructure and energy system.

While global carbon emissions appeared to be stabilising, they are reportedly rising again, partly thanks to the reluctance of producer countries to give up coal and oil. Yet there is still hope to turning a global black future into a green future – if countries can agree to act fast.