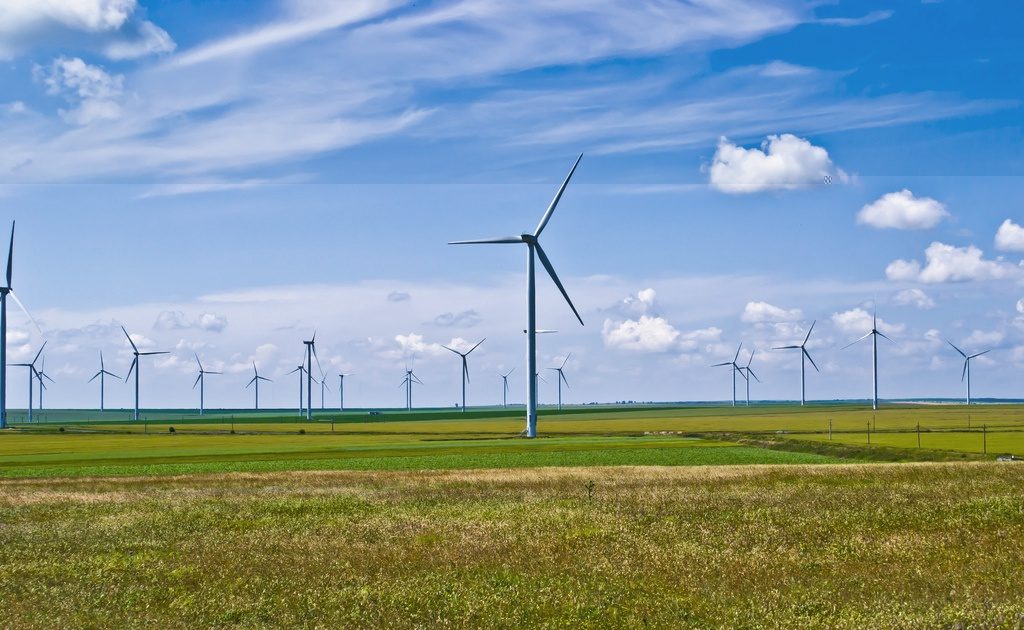 ---
Ontario-based utility company Transeastern Power Trust have announced that they have acquired the Dorobantu wind park in Romania for €90 million. The company intends to utilize the wind energy accumulated in the space to power the mining of cryptocurrencies, specifically bitcoins.
The windpark is located in Romania by the Bulgarian border and it is capable of producing enough energy to light the bulbs of 30,000 homes. According to Transeastern, the power that the farm will be able to produce is set at approximately 90.7 PH/s. That amount of power will enable them to produce roughly 30 bitcoins per day.
The region in which it is located is called Dobrogea, a flat surface region which mainly consists of wheat growing farms and wind turbines. Romania is the second poorest country in the the EU.
The acquisition is part of the company's greater plot to change their focus from producing and selling electricity to the mining of digital currencies. Recently they have already reached an agreement to buy mining equipment for a whopping amount of approximately $23 million.
The company have even officially changed their name to Blockchain Power Trust in an effort to underline their intentions to expand to cryptocurrency mining powered by self-generated and renewable energy.
Colter Eadie, the chief executive of the company said: "We believe we will be the pioneers of a new and robust business model, switching from a utility company to a vertically integrated cryptocurrency mining operation."
The company has already started working on cryptocurrency mining projects in other locations in Europe including the Netherlands. The most popular method of mining cryptocurrencies remains coal driven mining with China significantly leading the chasing pack in coal mining operations.
But the Canadian company have chosen to put their money on a different, less popular method of mining.