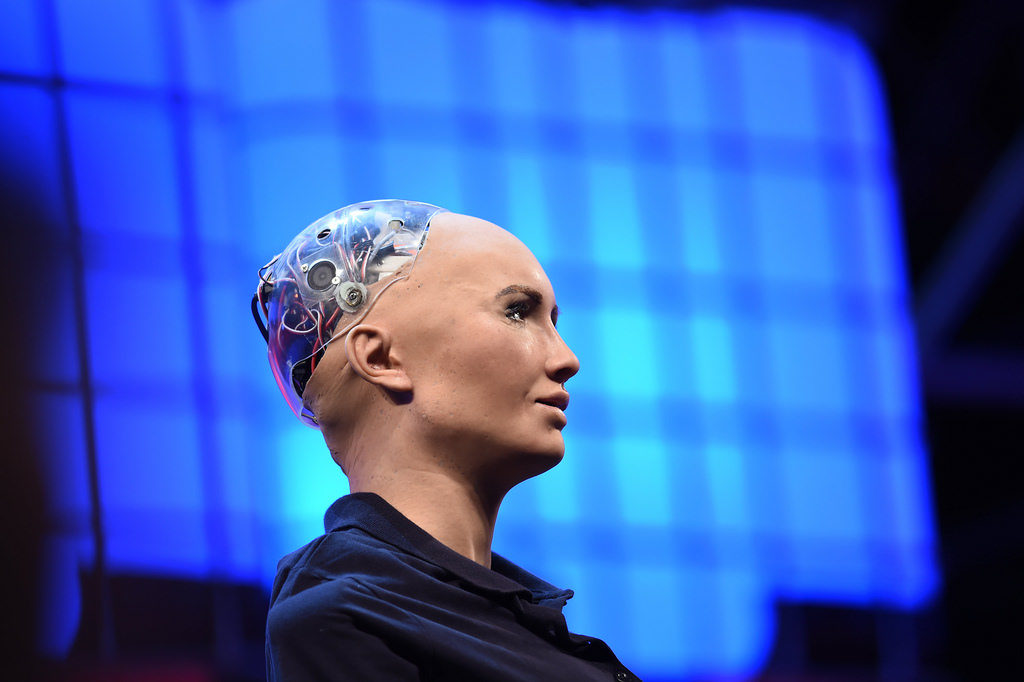 ---
After two days of awards ceremonies and network opportunities the WEBIT.Festival drew to a close on Wednesday in Sofia, Bulgaria.
The event, which has pitched itself as ''bridging digital & tech Europe, Middle East, Africa and Asia,'' was launched by a very human-like robot and in the past few days has brought together a wide community of tech innovators, policy leaders and entrepreneurs from around the world.
This year WEBIT.Festival marked its tenth anniversary and has also made claim to hosting ''over 100,000 attendees from over 110 countries visiting Webit Global Series in Sofia, Dubai, Istanbul, Singapore and New Delhi''. The global gatherings are also a key part of the EU Digital and Innovation Week which is an event promoted by the Bulgarian Presidency of the Council of the EU with the aim of enhancing the digital economy and innovation across European countries.
Spearheading a number of interesting topics, the event's speakers touched upon areas such as data growth when angel investor Alexander Renz claimed that ''data is the new oil.'' Additionally, an insightful panel discussion was held about Women in Business and Technology held between Hila Cohen, Sheree Atcheson, Rositsa Zaimova, Anna Radulovski, Marika Mazzi Boem and Sonya Richardson. Space development was also on the cards when space pioneer Rick Tumlinson delivered his speech about what the future holds for the tech industry.
"The future is not going to remember this crap, they do not care,'' Tumlinson said. ''What the future will remember is that THIS was a prurient time when we built a bridge to space."
There was a great deal of hype surrounding this years opening presenter, Sophia. Considered the world's first humanoid, Hanson Robotics' newest invention has been on the cover of a fashion magazine in the past as well as being a frequent and highly popular event speaker. During her speech, the robot appeared to reassure the crowd that AI technology hopes to contribute to human development and according to WEBIT.Festival, ''she does not like jokes about destroying people.''
meeting the first humanoid robot is quite exciting & surreal #webit pic.twitter.com/dPz7UKym0n

— Denni K. (@me4eka) June 26, 2018
Alongside the unusual and insightful speakers, attendees could also witness the conclusion of the annual Founders' Games, which sees over 2000 startups apply for the chance to be connected with global leaders and receive a portion of funding which in total sums up to one million euros.
It was possible during the recent event to uncover more about blockchain, cybersecurity, finances, media, health and entertainment as well as the many ways in which each industry is paving the way into future tech advancement. Each year, the WEBIT.Festival, in particular, manages to get bigger, better and even more exciting for attendees; one may wonder who can contend with a humanoid to become next year's most interesting speaker.