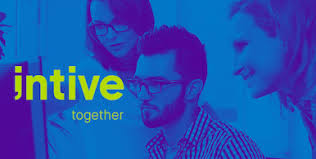 ---
Not all promising business ideas develop into successful businesses. There are many reasons for why that happens and each case is different and unique.
Some of the most common reasons are a poor business plan, wrong timing, poor marketing and competition. Then there are also those companies who have a great business idea with lots of potential but fall short simply because they are not tech savvy enough to overcome the technological and software challenges that come their way.
A study by CB Insights from September 2017 found that eight percent of all the startups that fail do so as a result of not using network/advisers.
Even the biggest and most established companies need technological support despite having their own software engineers at their disposal.
This is the problem that gave birth to intive, a global digital product development company which is headquartered in Munich and has 11 development centers in Poland and Germany, as well as regional offices in the US, UK and France. With the help of 1,500 talented software engineers, intive helps its clients transform bright ideas into complete and tangible products.
intive builds digital products such as websites, mobile apps, IoT technologies, and automotive software for the companies that contract them. intive helps its clients to accelerate their own digital transformation and maintenance of the product – adding value along the whole application lifestyle.
intive's motto is the phrase "never settle". It's a motto that characterizes intive perfectly as the company always seeks to improve its software solutions by constantly investing in research and development while seeking new ways to bring value to their clients.
In addition to working with small and medium sized enterprises, intive works with a host of global household names including Audi, BMW, Credit Suisse, Deloitte, ING, Microsoft, Orange, Viacom, Vodafone, Volkswagen and Zalando.
intive has a long and interesting history. When the company first started out it was called BLStream. In 2012 BLStream was acquired by a Polish PE firm which put Ludovic Gaude as the company's CEO.
The company later acquired the German Kupferwerk in 2013 and SMT Merger in 2015. Together the three companies became one company that today is known as intive.
The company has grown significantly since its early days when it was founded and today they possess 19 offices worldwide with a total of 1500 engineers and 40 designers working for the company. An estimated one hundred million people use their apps, according to the company.
When intive launched its operations in 2015 their market was mostly limited to Germany and Poland and the majority of their revenue came from those two countries. Determined to expand its services globally, intive began its expansion process and managed to obtain new clients from European markets such as France, Holland, UK and Scandinavia along with the US.
They also built regional offices in the US, UK and France to increase their presence in those markets. Now the company's main goal is to continue expanding globally while constantly improving the quality and the value of their services and innovating new technologies.