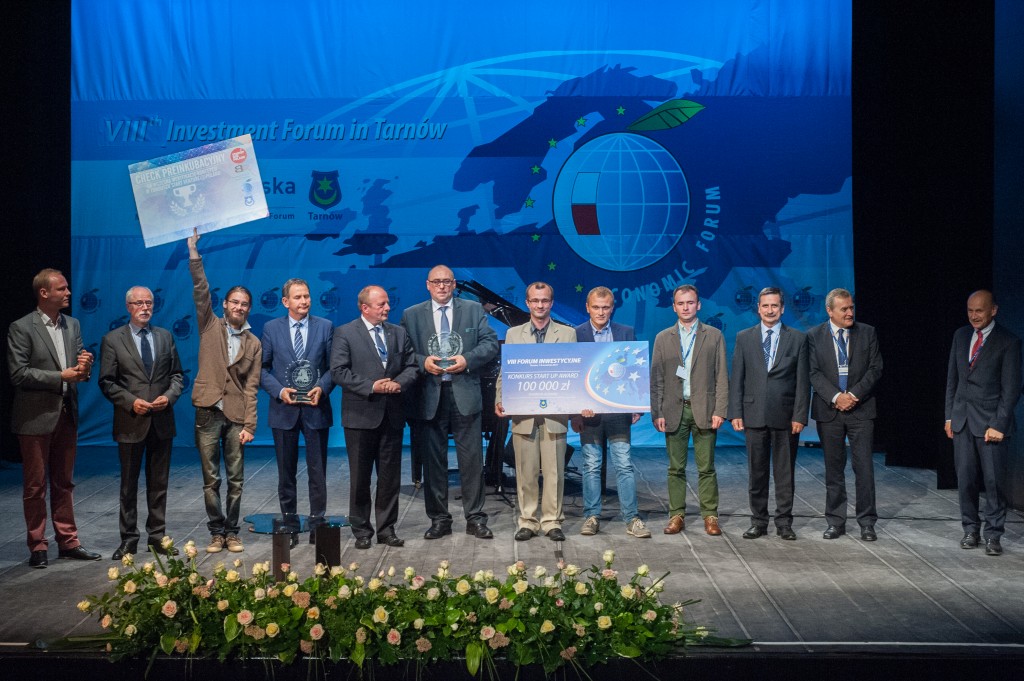 ---
Imagine to be one of only 15 startups in a room full of investors and IT corporate executives interested in investments. Is there a better opportunity for fundraising?
Last year, organisers of Investment Forum in Tarnow, Poland, decided to add a bit of startup culture to usual mix of experienced investment professionals and politicians and it appeared to be one of the best decisions they could ever make. This year the presence of startups will be much more visible and widely discussed on stage.
According to Mateusz Morawiecki, the Deputy Prime Minister and Minister of Development -start-ups are the essence of entrepreneurship that brings together diligence, consistent improvement and creativity. These are the qualities required in a large business. Therefore unity of the world of startups and large Polish corporations in the "Start In Poland" project should bring benefit for both parties involved.
The START UP AWARD has already become a key part of the Forum's agenda. This year they also extend the invitation to entrepreneurs with innovative ideas, as well as independent and creative developers and new technologies experts. The value of the prize amounts to 25.000 EURO. 15 candidates selected from the submitted applications will be invited to participate in the Investment Forum Gala on 20th June. Deadline for applications ends on 6th of June.
A new element of the Investment Forum is also the Startup Stage – Innovation first! It is addressed to those people who want to create their business with innovative approach. They can deepen their knowledge, learn about practical experiences and inspire one another.
[easy-tweet tweet="#Startups taking over 9th #Investment Forum in Tarnow in PL // @Economic_Forum_" user="150sec" hashtags="InvestForum" url="http://goo.gl/Ia2FkR"]
Investment Forum in Tarnów is a meeting point for investors from Poland and Central and Eastern Europe, representatives of largest consulting companies, the IT sector and industrial concerns, governments and parliaments. Sounds serious, doesn't it? Investment Forum in Tarnow is often called a prelude to the Economic Forum in Krynica Zdroj, the most important economic conference in Poland.
Apply to START UP AWARD competition HERE
Visit the website of Investment Forum for more information: investmentforum.pl