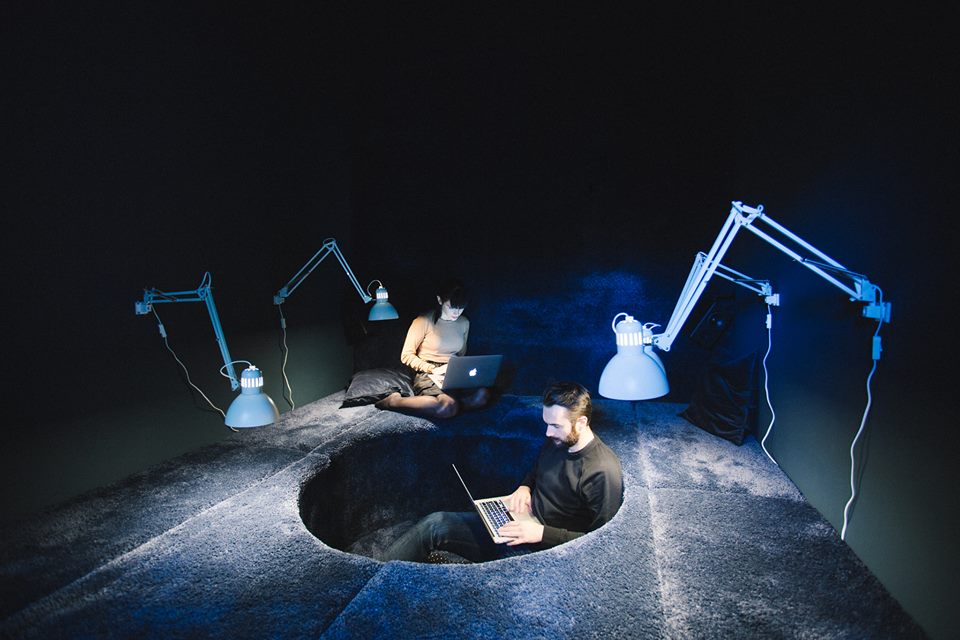 ---
The concept of a startup is in many ways exciting. Usually there is vast room to grow, even more room to suggest new ideas, executives and interns will often work around the same desk and perhaps there's a staff Spotify account. Beers and after work activities are quite commonplace at a number of growing companies as employees strive to make the working experience as enjoyable as possible. In return, it is suggested that productivity is actually heightened whilst people sit on bean bags and have serious meetings in a garden shed built in the corner of the room.
This concept is demonstrated by almost all of the biggest tech companies. Inside Google HQ for instance, there is a room filled with quirky air pods that resemble a hot air balloon basket – naturally for those moments when you need to soar through some tough work or push higher in a meeting. There is also a slide between floors and a gym with panoramic views of the city. Airbnb's San Francisco base channels different neighbourhoods which range from a castle to a Russian cabin in the woods and there's even an in-house pastry chef at the Facebook offices in New York, which was voted workplace of 2018 at the end of last year.
What all of these companies do, is thrive off the startup culture. They abide frivolously by the mentality that if your employees are happy and creative, this is channelled into whatever work is put in front of them. The possibilities are then, somewhat, endless.
The identity that you build throughout a startup lives on through everything within it, and as we can already see, the office building has a huge factor to play. It isn't however just the Silicon Valley super companies that know how to deck out a building and encourage as much creativity, space and freedom as a school playground.
Croatian-based creative advertising company, Señor has a building that might even give Google a run for its money here. Located in Zagreb in an early 20th-century apartment, the startup hired interior design firm BIRO to help them create a space that encourages creative innovation through a series of different themes and colour schemes. The concept behind the designs uses colour to encourage different working methods. For instance, pink is used in the shared spaces whilst darker colours evoke independent work. If you're looking to work in comfort, one room is even lined with fluffy carpet from floor to ceiling. The office is also decked with armchairs, mirrors and an array of modern plants and when work is over, staff can enjoy a film at the in-house cinema.
An architect's dream of creating a space where work and play become one has taken the startup world by storm. Buildings are undoubtedly set to push the boundaries of conventional office use and with a plethora of historic or unusual architecture that dons Eastern European skylines, it's anyone's guess what startups you can find nestled within them.