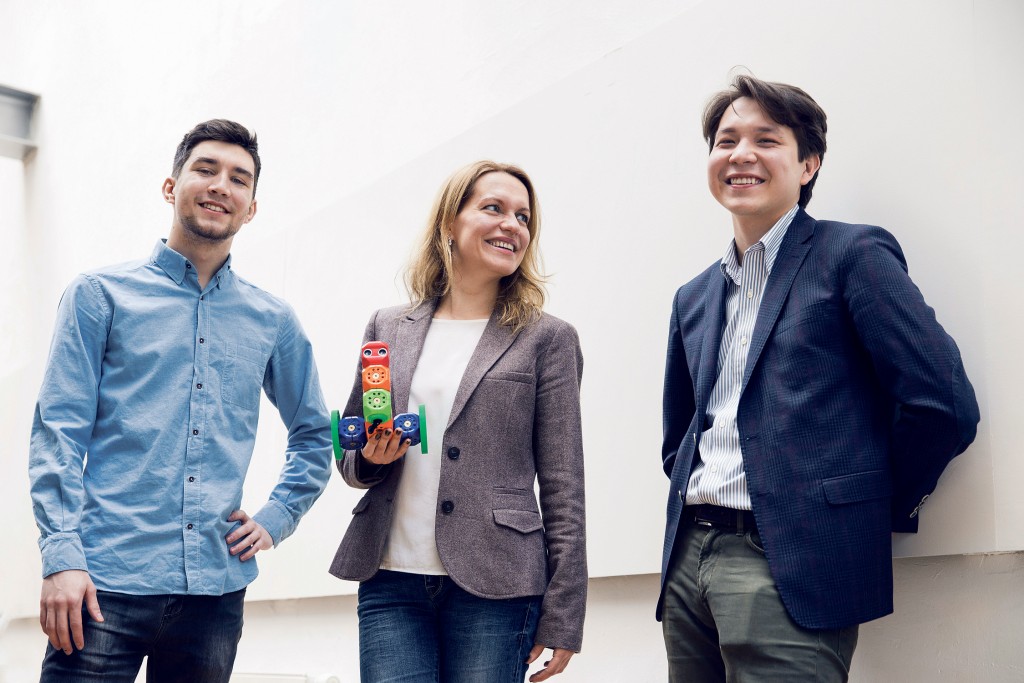 ---
Arkley VC, the VC behind Zmorph 3D printers, has expanded their portfolio with Austria's Robo Wunderkind. The hardware investor lead this $500.000 investment round which also involved business angel Juergen Habichler and Austrian federal promotional bank AWS.
Robo Wunderkind teaches robotics and coding to children from the age of five. The multinational team is based in Vienna, Austria, and have their production facilities in Shenzhen, China. Through their robot, which consists out of different building blocks and an accompanying app, children can learn the logic behind coding by 'teaching' their robot different tricks. The robots are expandable by adding different blocks, sensors, cameras, motion detectors, and all sorts of other modules that make sure the robot can grow alongside the child. Plus whenever the little ones are tired from learning they can simply build cool looking robots as Robo's modules are compatible with Lego bricks.
The company surpassed their $70.000 pledge for their Kickstarter campaign and raised over $250.000 – 350% of their original goal. They are now starting production and are taking pre-orders for those who missed out on their Kickstarter campaign.
"We love the passion and commitment to the company we see from co-founders Rustem and Anna," said Arkley's CEO Piotr Wasowski. "We are also very confident that we can add a lot of value in terms of helping the company and scale their business."
With the new investment Robo Wunderkind will be able to set up their worldwide distribution channels and increase their marketing efforts. But also launch their new Robo Play App today. It is a simple programming interface which allows users to easily create personalized virtual dashboards that control the Robo Wunderkind Robots. The next step for Robo Wunderkind is to make the Robo Play App compatible with other Internet of Things (IoT) devices, such as: cameras, lights, motion and light sensors.
Robo Wunderkind is Arkley's fifth hardware startup in their rapidly growing portfolio. Startup founders who are looking for funding and want to join the ranks of Tespack, Bivrost, Lovely, and the aforementioned Zmorph 3D can apply here.