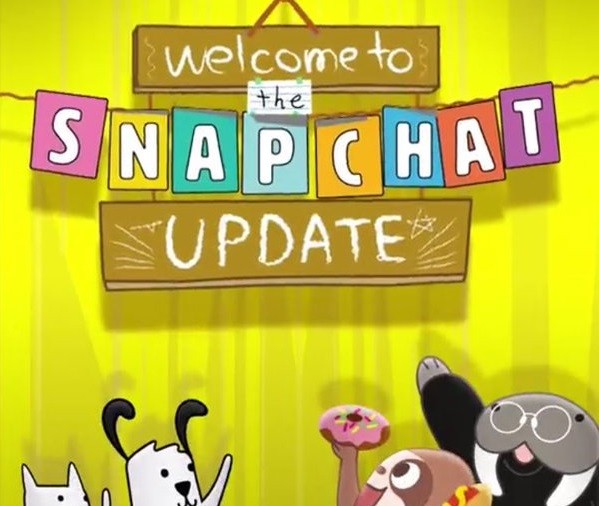 ---
Lets just begin this by saying that if you're not already using Snapchat, you should, cause this app is here to stay and it will be one of the most important way to communicate and consume media. So if you have anything to do with the internet, apps, startups or technology, what are you waiting for? To get you started, there are plenty of tutorials, but one of the best tutorials and most compelling arguments to start using Snapchat, comes from celebrated VC Mark Suster in his "Snapchat for VCs and old folks article.
Ok, so back to the news. 2 years after they introduced the first version of Chat in their mobile app, Snapchat claims they have learned a big deal about how people communicate. Now they are announcing Chat 2.0, where you can do audio and video calls, whenever your friends are available. Also, in private chat you can use over 200 stickers and send video and audio notes. As they say in their blog post says " What we love most about the new Chat is how easily you can transition between all these ways of communicating"
@Snapchat your new update describes all my moods pic.twitter.com/5lq943cquK

— julie (@julizhen) March 30, 2016
New @Snapchat is all we needed!! ????? #basic pic.twitter.com/tJ4MdhdZLT — Monica Stankova (@monica_stankova) March 29, 2016

Another new feature is the Auto-Advance Stories, so whenever you watch a story, the next one will automatically appear. Obviously, this one is designed to keep you in the app for as long as possible, and we've written about Snapchat's performance in keeping users engaged. 
The updates have just rolled out to both Android and iOS users, and by the look of it, Snapchat is aiming to take over all kinds of messaging and media consumption that you do on your phone, giving Facebook a run for their money in the race to capture users attention and time spent in apps.
Happy Snapchatting!