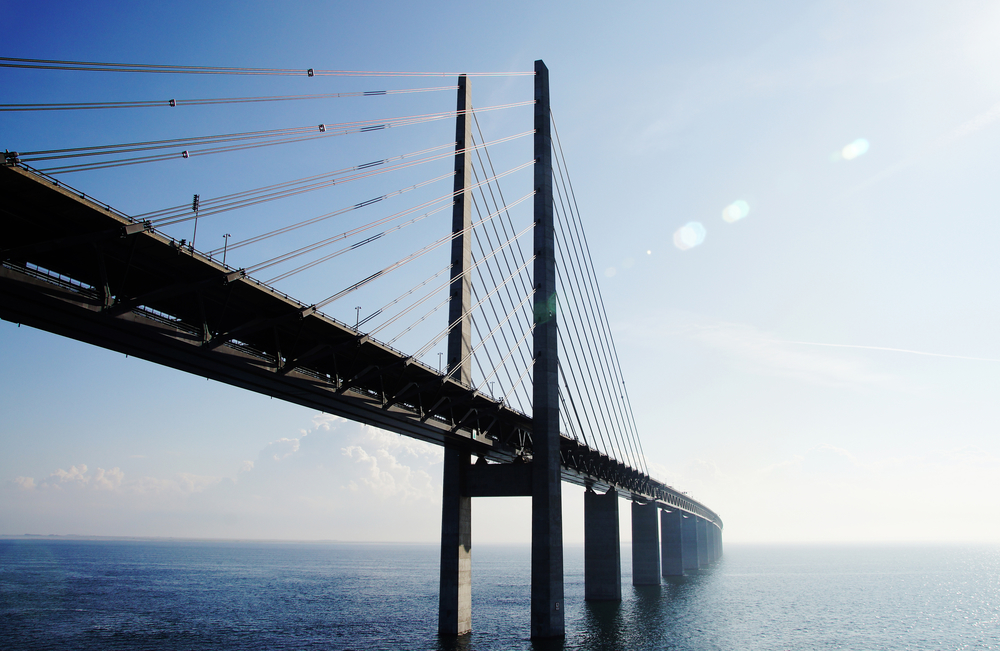 Featured
---
It's rush hour on the Stockholm metro and there's no line of people fumbling through their bags, trying to find their travel card. Instead, a select group of commuters simply hold the side of their hand against the barrier and glide through the open doors. The transaction – in all its smoothness and subtlety – is an indicator of the rising biotech scene in Sweden, which has expanded beyond universities and laboratories, finding its way into everyday life.
Currently, over 4,000 nationals have undergone a small surgical procedure to have a microchip implanted in their hands. The purpose? To speed up daily routines.
The implant, which is no bigger than a grain of rice, is part of a movement to replace physical concepts that carry information or value. This includes national ID cards, gym memberships, transport cards, and most recently, cash. The biotech-capable can now pay for items in some shops and cafes with one swift wave of their hand.
The company behind the implants is Biohax International, founded by former body piercer Jowan Österlund who said to the press that the modifications "minimize friction and time loss in everyday life encounters".
Medical benefits versus data concerns
For all the excitingly futuristic qualities of the microchip, the process is not without fears around data privacy and -handling. A question raised by several scientists focuses on whether personal information can easily be accessed from the microchip, and if its integration with other systems leaves the user's data exposed.
'Has the Swedish biotech industry advanced so much that Swedes accept it as part of their everyday bodies?'
With that being said, the benefits of a device that can monitor health vitals like blood pressure and glucose levels from within the body is undeniable. So, are the Swedish public sacrificing privacy for a more efficient life? Or has the biotech industry naturally advanced into the everyday human body?
A shift in focus?
The majority of Sweden's biotech scene has traditionally been centering on new treatments for rare illnesses, notably neurodegenerative conditions and cancers. The transition to microchip implants then could be seen as a trend towards branching out, or perhaps even a protest against the confinement of biotech within a purely medical space.
As the microchip trend seems primarily rooted in Sweden, it's no surprise that the country fosters an impressive biotechnological scene. This scene has been developing for a number of years with financial support from the government and strong ties to Denmark's equally flourishing biotech sphere. In fact, a life sciences cluster known as Medicon Valley has been established between the southern part of Sweden and the greater Copenhagen section of Denmark, boasting hospitals, universities, and research institutes striving to combine businesses with innovative biotech.
Leading start-ups in Medicon Valley
The investment and facilities in the realm of biotech in Sweden are undoubtedly producing potentially life-changing start-ups. Kancera works from the famous Karolinska Institutet Science Park to develop drugs for cardiovascular disease and cancer. The former tackles damage caused by acute/chronic inflammation, while the latter targets survival signs in cancer cells that enable the cell to be repaired. Kancera was founded in 2010 and now has five drug projects in its portfolio.
Elsewhere, Diamyd concentrates on finding a cure for type 1 diabetes by creating an immunotherapy to block the immune system attacking beta cells that produce insulin in the pancreas. The company is additionally running clinical trials to regrow beta cells in patients with severe cases of diabetes.
Using research from Uppsala University, BioArctic looks at immunotherapies for Alzheimer's and Parkinson's disease, as well as a treatment for spinal cord injuries. With partnerships from Japanese pharmaceutical company Eisai and a €4.6 million grant from Horizon 2020, BioArctic is an important name among the Stockholm biotech scene. Not to mention, in July 2019, co-founder Las Lannfelt, was awarded the AAIC Lifetime Achievement Award for outstanding research in his work on Alzheimer's.
Over in Gothenburg, CELLINK was one of the first organizations in the world to have designed a bioink (patent-pending) for 3D printing which enables living cells to grow. The universal ink is compatible with any bioprinting system and cell type, meaning organs and tissues can thrive and be used across both pharmaceutical and cosmetic industries. So far, CELLINK's bioink has been used to print cartilage, liver, and skin tissues. Since being founded in 2016, CELLINK has grown 200% year-on-year, with revenues reaching more than $7 million USD.
Bridging the gap between biotech and entrepreneurship
How then, has Sweden become such a breeding ground for successful biotech companies? Education is certainly a factor. An increasing number of undergraduate and postgraduate courses are being offered countrywide in biotech studies, with an added element of business application; while simultaneously, research facilities are being given improved resources and access to more field experts.
The KTH Royal Institute of Technology, Karolinska Institutet, and Uppsala University are all major players in the industry who have extended their courses to include work placements and classes in project management and entrepreneurship. This shift towards teaching biotechnology as a business venture has therefore solidified Sweden's frontrunning position in the biotech world, and resulted in the country having the highest number of biotech companies per capita in the world.
The Stockholm-Uppsala region alone is home to 50% of all the country's biotech companies, and inevitably, is a hotspot for funding much of the upcoming talent. For example, Uppsala's Bio-X was launched in 2003 with the aim to bridge the gap between basic academic research and industrial product development. The program offers funding and coaching for biotech projects looking to attract new investment, and to date, Bio-X has invested 70-80 million SEK in selected projects; one of the most significant being Uppsala's biochemistry lab, Testa Center, complete with four laboratories dedicated to bioprocessing training.
The future
Biotech in Sweden has seemingly found a way for investors and users alike to feel comfortable with technology that was previously unknown or considered impossible. Governmental and private support has paved the way for Sweden to continue its biological engineering, and what's more, to pioneer discoveries that have very real consequences for human life.
Just as the proliferation of microchip implants shows, Swedes are placing their trust in science, and more specifically, the ability for themselves to be modified and bettered through technology. The world watches then, for Sweden's next revolutionary biotech creation.