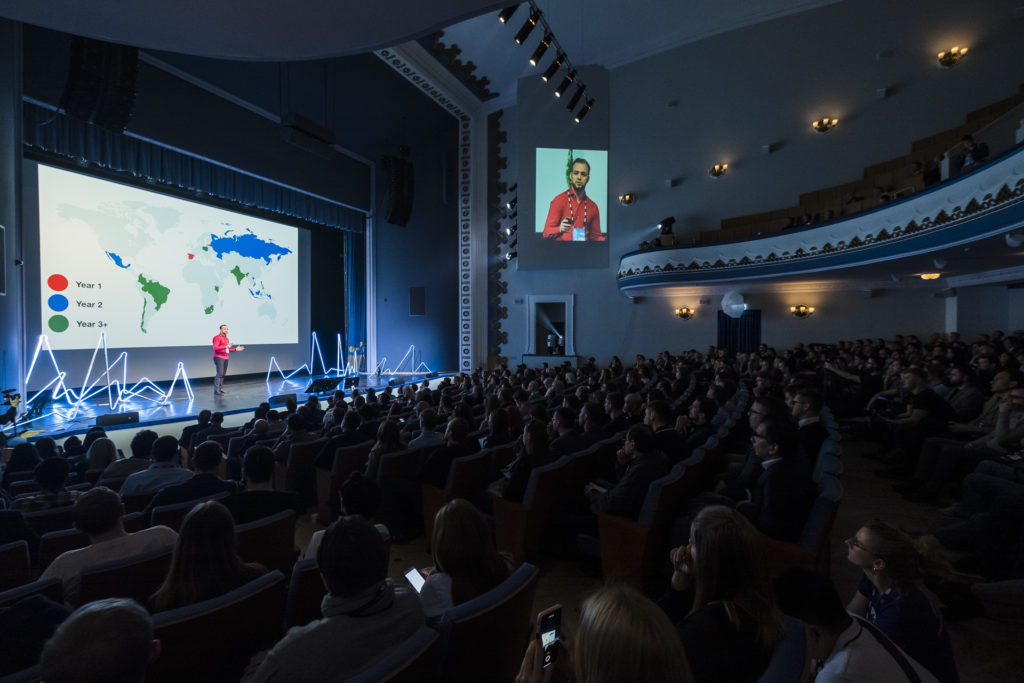 ---
When: February 20th and 21st 2020
Where: Riga, Latvia
Price: Tickets range from €49.00 to €399.00

Gathering startups from around the Nordics, Baltics, and beyond, TechChill returns in 2020 to celebrate the region's most promising entrepreneurial talent. This year's contestants hail from more than 20 countries, and applicants for the Fifty Founders Battle totaled 261, the highest number TechChill has ever received. They'll all be competing for the €10,000 prize, along with fast-track access to Silicon Vikings Startup World Cup Finals, and advertising space in Forbes.

TechChill is an independent, non-profit organisation working to raise the profile of Latvia's startups and ecosystem. Taking place in Riga on February 20th and 21st, the event has split startups into five verticals: B2C, B2B, GreenTech, FinTech, and MedTech. TechChill COO, Madara Ermansone, explained that the verticals are a direct reflection of current global trends. There are more GreenTech startups than years before, she said, although FinTech remains the most popular category in the the Baltics.
"We see global trends having an impact on the applications we receive"

Madrara Ermansone, TechChill COO
Who are the semi-finalists?
Some of the most exciting startups listed for the MedTech vertical include Nursebeam, a Portuguese startup offering instant healthcare for travellers. VeritaCell, a Latvian-based venture looks to accelerate skin regeneration, and Swedish Ligence creates AI technology to automate heart ultrasound analysis.
In the GreenTech category, Wastefox from Estonia improves composting processes. Ukrainian Meredot has built a charging surface with no electrical points of entry, and InfyU is using AI to integrate with apps for testing foods. InfyU is also the only startup semi finalist from India.

The FinTech vertical features Winngie Technologies from Turkey, a social platform for transferring money among travellers. Cyrpriat Quppy is a decentralized payment solution for all types of financial operations. And AVA-Systems is the sole Australian representative at TechChill, designing dashboards to visualise business data.

B2B semi-finalists include ActiveChat.ai, a chatbot platform founded in the U.S for natural language customer support. Ubitrack is a Bulgarian startup that uses an optical tracking system to record sports. And WerBot from Belarus is working on a server audit tool to ensure safer web browsing.
Lastly, notable contenders in the B2C vertical are Dwellet, a Finnish startup applying modern technology to simplify housing leases. Also from Finland, Tassu Passu is developing a safe app for parents to curate what their children access online. And Latvian xTimer has created a timer to measure computer processes like how long it takes to run a programme.
To ensure a more objective approach to the Fifty Founders Battle, this year, each vertical will have its own jury of investors. On the opening day of the event, all 50 startups will give an on-stage three-minute pitch to be assessed by their respective judges. On the following day, the pool will be narrowed down to five startup finalists from each vertical. These founders will then pitch again to the official jury and international investors, accelerators, business angels, media, as well as an audience of 2,000 people.
What can attendees expect?
Last year's winners were Precision Navigation Systems, who have been developing software and hardware solutions for precise GPS positioning and navigation in defense and space. Other previous winners include Nordigen – a dashboard that converts raw data into valuable insights, Anatomy Next – anatomy learning tools for students and teachers, and Edurio – a platform to survey pupils, staff, and parents. All of these ventures have experienced significant growth and funding as a result of their win.
Beyond the competition, TechChill will also host a number of talks and showcase the latest technology. 2020's event will place particular emphasis on ideas aimed at sustainability and changing the world. 5G and blockchain are expected to feature heavily, while stories from sales and marketing founders in the Baltics are on the agenda too. More than 100 speakers, including startup community leaders, experienced founders, innovators, tech media, and investors will present over the two stages.