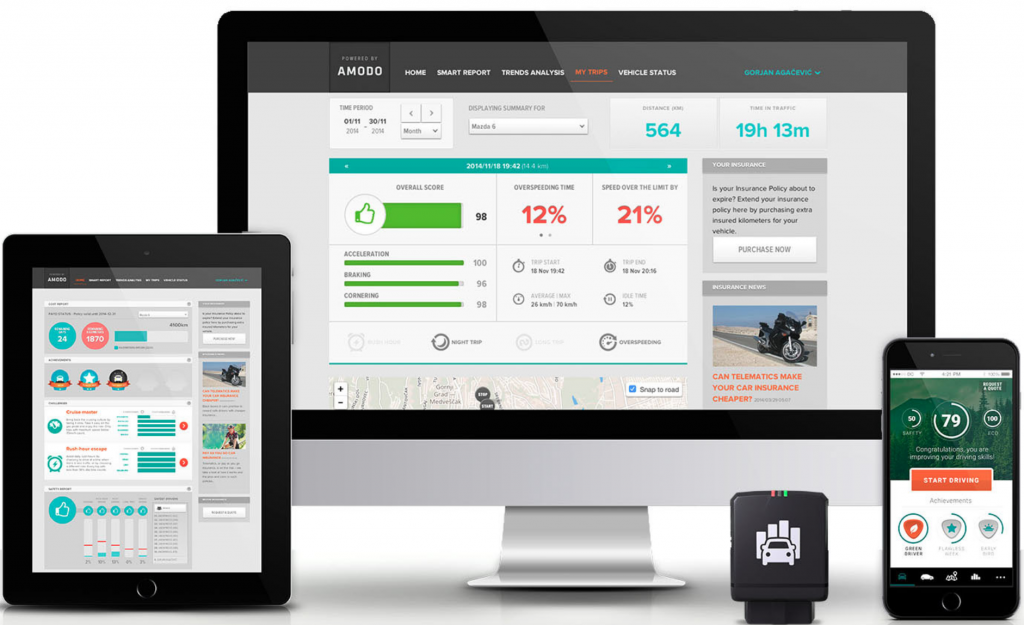 ---
Croatia-based "insurtech" startup company Amodo, which aims to connect insurance companies with the new connected generation of customers, rises seed funding equalling €450,000 from Austrian Speedinvest. After initial financial support by SGH Capital and Bee Next Fund, Amodo has now gotten further funding in order to support faster company growth and international expansion.
Amodo developed its Connected Customer Platform which enables insurers to finally address precisely the needs and lifestyle of the new connected generation of consumers. Amodo collects data from smartphones and different connected devices in order to build customer profiles, and giving hints about the customer risks and product needs.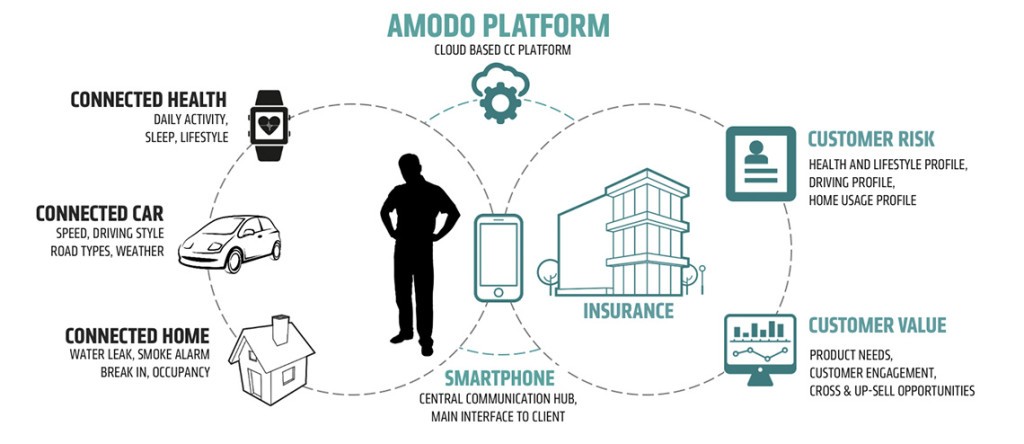 Except for smartphone, the data collection and analysis platform is currently focused around smart home and car industries. The information collected from the driving behavior of the consumers is then analyzed using complex risk- and behavior- analysis algorithms and may be used later by insurance companies, corporate or shared fleets, car repair shops or road assistance providers in order to provide better and more timely services.
The system also analyzes the behavior of consumers and places they visit. Thus, visiting healthy shops or gym often enables them to receive lower insurance prices. Amodo's technology also provides on-the-spot insurance management system: a good example is a football match that a customer is attending, or his presence at a skiing resort. When these type of events are identified, the customer is automatically offered via a smartphone app a specific accident insurance that is valid for that event and only for a specific time period.
[easy-tweet tweet="Croatian #Startup Amodo raises 450k Euro #seed #funding from @Speedinvest!" user="150sec" hashtags="CEEmakers, IoT" url="http://goo.gl/Rrp5CT"]
"Amodo was able to convince us with their innovative business model which benefits both insurance companies and customers alike. We look forward to working with this motivated team on their internationalization" – says Marie-Helene Ametsreiter, Partner and Investment Manager at Speedinvest.
Speedinvest on the other hand is going not only to fuel, but also to guide the international expansion of the startup. With €100M under management, Speedinvest invests in European early stage technology start-ups in fintech, core technologies and media & e-commerce. Besides providing financial investments, the fund actively deploys its network and know-how, with the office in Silicon Valley supporting portfolio companies entering the US market.
"Their innovative startup cooperation model, highly engaged investment managers and great network provides everything a company at our stage needs. With the financial and operational backing from Speedinvest, we intend to grow our team and expand our product in order to serve our existing and potential insurance clients even better" – says Marijan Mumdziev, CEO of Amodo.