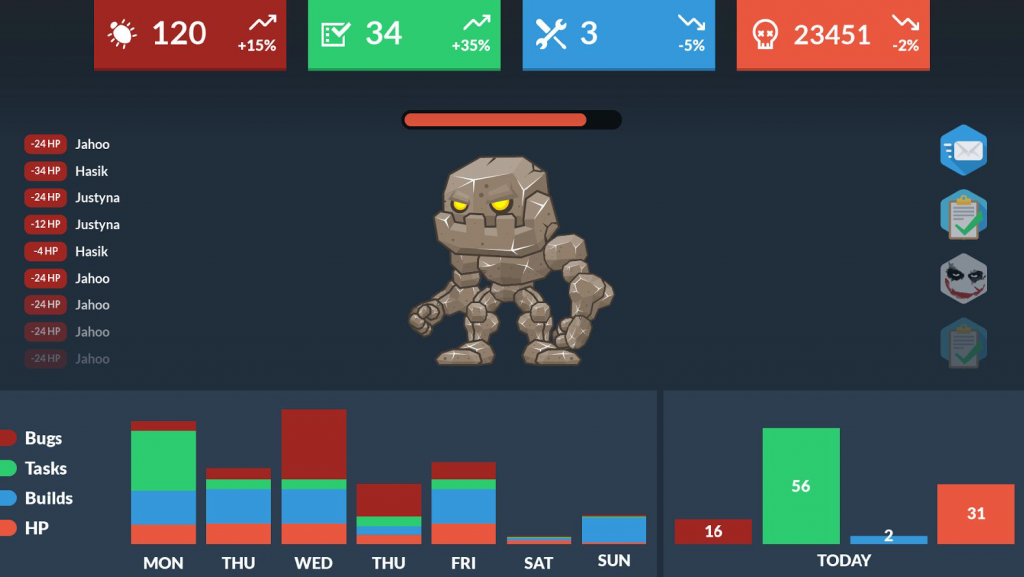 ---
Let's be honest, everyday project management in IT companies is not the most exciting process ever. Polish startup GetBadges is making the day-by-day work more engaging by integrating project management tools with their fun and motivating gamification mechanism.
The idea was born in mid-2014, when the team thought about a tool that can gather information from all the tools that software developers use (like Trello, JIRA, Slack) during their everyday work and reward them for small achievements – give badges for completing the task and project stages. This was supposed to increase motivation and engagement in projects by providing employees with feedback and acknowledgment of their everyday work.
Giving feedback is not a part of culture for most of the companies which leads to disengagement among developers. Even those who are passionate about programming itself need to get their input acknowledged. Those who want to learn and improve themselves move on, the rest stays while their skills slowly become irrelevant or obsolete. – says Justyna Wojtczak, CEO & Co-Founder at GetBadges.
GetBadges is integrating data from management systems used by companies where developers receive points for each completed task or other actions set as rewardable by company management. Integration with Slack or Hipchat may serve as communicators for the reward system, showing the whole team that someone got a new badge, for example for reporting a hundredth bug in the code. The whole gameplay involves RPG elements where users develop own characters and fight against an evil monster – failure.
Thanks to a smart algorithm that processes the data directly from the tools used by employees, GetBadges gives instant feedback about their work. The game runs automatically based on previously set management KPIs and helps whole software team reach their goals.
In 2015 the startup raised a seed round of 35 000 EUR (150 000 PLN) from Polish venture capital group SpeedUp. Now they are preparing for the next round of financing to scale the business in USA, Australia and western Europe, especially UK and France.
The challenge for the upcoming years is to become global leader for gamification apps in the cloud. Gamification market is still in an early-stage. As the Millennials overtake the job market we will gradually shift to a platform of communication they understand – games. – says Justyna.
[easy-tweet tweet="#Polish #startup @getbadges_io use #gamification in #projectmanagement for #developers" user="150sec" url="https://goo.gl/6nDw1D"]
So far already 1500 companies from all over the world have tried GetBadges, mostly small and medium companies, or IT departments of large companies, usually from industries with low job satisfaction, like banking, government, finance etc.