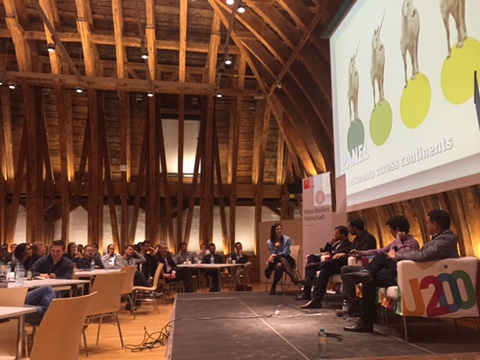 ---
Some of the world's most influential startups will flock to Austria next month for an entrepreneurship event which is set to strengthen business ties across the Atlantic.
FounderTalks.org has announced that its 2018 event will take place in Vienna on February 16.
The annual event brings together some of the biggest startups from Silicon Valley, the US and Europe.
Its main aim is to promote entrepreneurship and support the success of startups across Europe and the US. It also hopes to strengthen bonds between US and Austrian based companies and individuals.   
The event provides the invited Austrian entrepreneurs, startup founders, investors and ecosystem builders a unique learning opportunity with speeches hosted by key figures in the world of entrepreneurship who share insights and personal stories.
Additionally, the event provides the participating individuals the opportunity to network and get mentored by those key entrepreneurial figures.
Some of the past speakers and mentors that took part in the event include many famous entrepreneurs including the founders of WordPress, Reddit, Gusto, Disquis, Klarna and Zendesk.
By making FounderTalks.org invite-­only the event filters out the participants to only include high­ calibre and high ­potential founder attendees and makes the speakers and mentors excited to ge
t to know the attendees and engage with the interesting projects they are working on. According to FounderTalks.org, many of their past speakers and mentors have stayed in touch and invested in the founder attendees.
FounderTalks.org have announced that the speakers and mentors of the event in february will be the following:
Wes Chan (Google Analytics, Google Voice, GV, Felicis Ventures)

Leila Janah (Samasource, LXMI)

Daniel Ha (Disqus – just acquired for $90million)

Riva Melissa Tez (Premutation Ventures)

Tikhon Bernstam (Parse, Scribd, now runs his own fund and is investing in blockchain tech)

Jason Putorti (Mint.com, Angel List, Resist Bot)
The event is 'invite only' and the exact location where the event will take place will only be disclosed to invited guests a few days prior to the event. 
Roll on February 16.