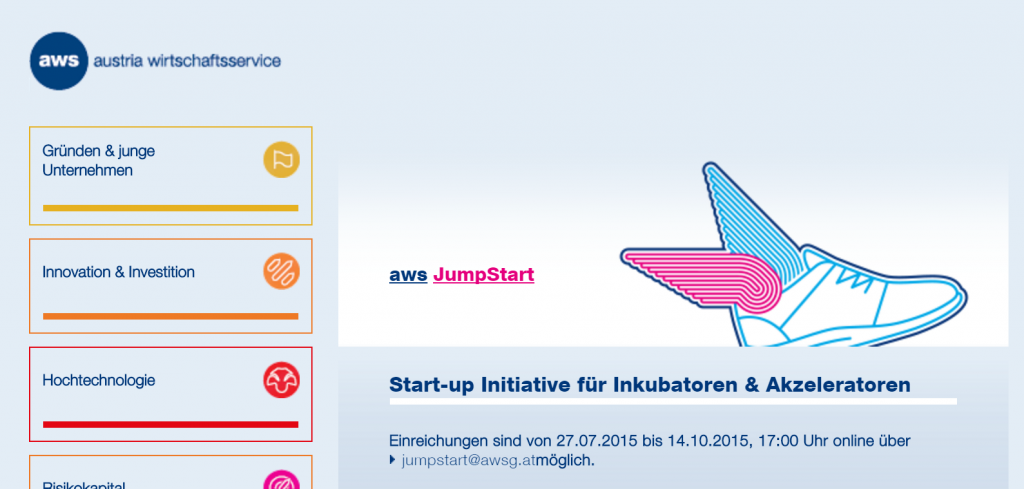 ---
The first round of new aws JumpStart program is over. For the first round, 32 applications were submitted from all over Austria. The applicants and chosen projects include "stand alone" incubators, corporate incubators ,technology centres and academic accelerators. The addressed targeting groups are active in all relevant Start-Up branches: Social Business, Life Science, IT, Web/Mobile, Service and Hardware.
An independent Jury worked hard to choose the best and these projects were selected as winners: Speed Start Studio (Dornbirn), Impact Hub Vienna, TU Wien, Sektor5 / 5starts (Wien) und Up To Eleven (Graz).
The focus of the program lies in support and development of ambient Incubators and Accelerators. The winners will provide their selected Start-ups with office, lab or manufacturing space. Also they will support and consult the chosen once the best way they can.
"We are focusing on excellence instead of giving everybody an even slice of cake. It enables fast and effective market development for our top Start-Ups. The number of applications received show that the supply and demand are matching. It is a proof, of how important are the individually made funding offers." explains the secretary of state Harald Mahrer.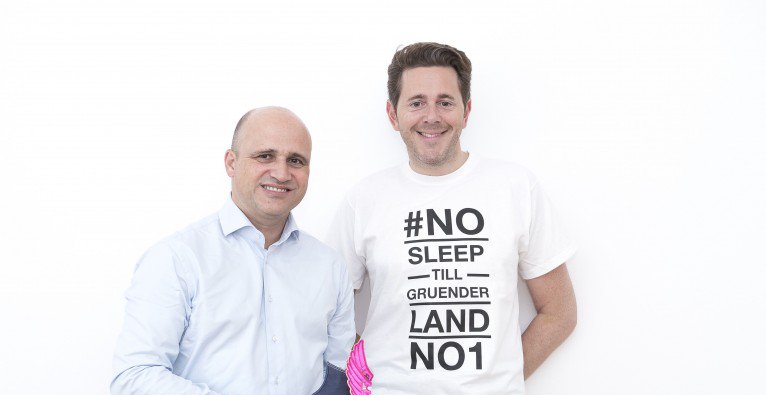 In the picture from right: Secretary of State Harald Mahrer with Bernhard Sagmeister (aws)
After selecting the winning programs, the next step is the funding of individual Start-Ups. The amount of support they will receive is up to 22 500€ each.
Here are the chosen projects in few words:
Speed Start Studio is a project of Company Builder with the HQ in Dornbirn and concentrates on the Excubation Modell.
Impact Hub Vienna. Started in 2011 The Investment Ready Program aims to combine the company success with social and sustainable business ideas.
Technical University Vienna introduced the i²nkubator that will help TU Alumni and Students develop the technical Innovations into successful businesses.
Sektor5 is THE address for IT-Strat-ups in Vienna and they already have international recognised Start-Ups under their belt. Now they kicking off with an Accelerator program "5starts".
– Up To Eleven is a Company Builder that will provide with a know-how and network of the four founders. Plus they have their own IT developers in house.
For more information about the program, please visit www.awsg.at/jumpstart (content in German)