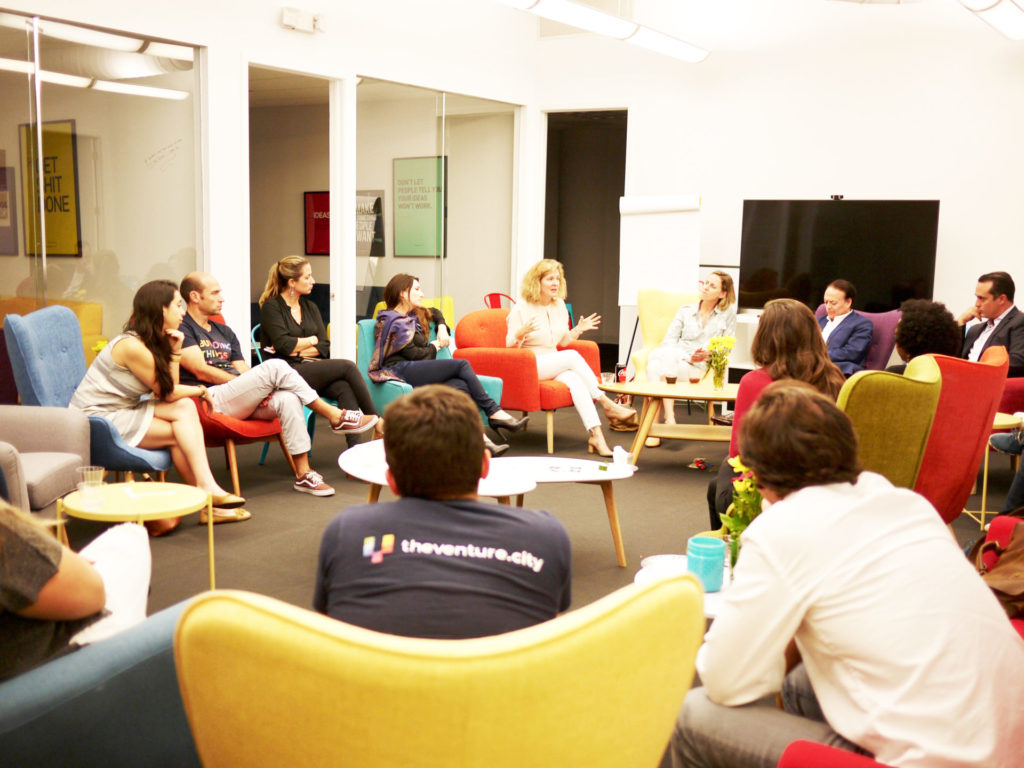 Featured
---
Entrepreneurship and sports seem to have a lot in common, with business sometimes referred to as a game in which results matter and founders are competing against other players in their industry in a passion-filled quest for success.
One parallel that can give direction to those trying to succeed on the business playing field is that coaches who have been athletes themselves tend to outperform their non-athlete counterparts.
Of course, history has seen examples of coaches who flopped as coaches but, in most cases, it is a game-changing bonus for a team to be led by someone with on-the-ground experience.
While a common, long-established practice in the world of sports, this approach started to take roots in the realm of entrepreneurship and venture capital in a not-too-distant past, especially in Europe.
Andrés Dancausa, fund partner for Europe at TheVentureCity, says there is a direct correlation between the adoption of the operator-led investment model and the maturity of the startup ecosystem in any given market.
"This attitude is prevailing in the United States thanks to its very strong, huge, and well-developed startup community as well as the many founders who have acquired enough wealth to play the investor role," Andrés told 150sec, adding that he expects to see a lot more of this type of investor in Europe as the ecosystem matures.
Founded in 2017, TheVentureCity, which calls itself "a new venture and growth acceleration model", is a vocal advocate of the operator-led investment.
It has created a network of founders- and operators-turned-investors that invest internationally in software companies—business-to-business (B2B) and business-to-consumer (B2C) startups, marketplaces, and providers of software as a service (SaaS).
TheVentureCity started its work with a fund of $50 million and will launch a second fund of $100 million soon to support more tech startups with global ambitions.
Benefits of operator-investor model
Andrés says another factor that will lead to this model becoming commonplace in Europe is the "increased awareness" about its effectiveness among both funds and founders.
The serial entrepreneur feels it is logical that individuals with successful entrepreneurial track records might have an advantage over investors coming from a consulting background when attempting to spot the next generation of founders.  
In his view, operator-investors have deep subject-matter knowledge that helps them identify opportunities while shared experiences from a common work environment or industry enable them to win the trust of founders and form deeper relationships with them.
Their sector-specific network, their firm grasp of the ins and outs of the market, and the empathy they bring to the table also put them in a favorable position to help fledgling companies navigate different challenges and speed up their growth, he says.
"It's not just the matters of capital," added Andrés, who was the CEO of fintech company iAhorro and founded ed-tech startup SofiaSquare in 2016 and is now sharing his experience through teaching at several business schools in Europe, including The Valley Digital Business School in Madrid.
He argues entrepreneurs today are looking for a well-rounded experience that not only brings them money but also adds value to different aspects of their activities.
Product-led growth
Another concept that lies at the heart of TheVentureCity's strategy is product-led growth, which is an end user-focused growth model that relies on the product itself—rather than costly and time-consuming marketing campaigns—as the primary driver of customer acquisition, conversion, and expansion.
Many companies have credited their success to their product-led approach, with it having been the go-to-market strategy of Slack, Zoom, Dropbox, and Shopify.
Andrés says this strategy gives investors a stronger sense of reality and helps them predict the future with greater accuracy.
"You can never tell exactly what's going to happen in the future if you only rely on financial metrics as they can go wrong, but a product-focused approach gives you clarity about the potential of a product. In other words, with this model, we don't need to wait to see all the profit and loss statements and can predict revenues more accurately. In fact, product metrics are the best future predictors in a tech company."
He added that TheVentureCity's team of founders and operators who have turned investors can give startups a bird's-eye view of their products and help them make the necessary tweaks along the way.
Headquartered in Miami and Madrid with presence in Barcelona, San Francisco, and Sao Paulo, TheVentureCity has worked with over 58 early-stage companies as partners and investors through its intensive Product-Led Growth Program and invested over $5 million in them. 
In addition to this, TheVentureCity Fund I has invested in 22 companies, meaning that TheVentureCity Co has invested in 80 companies in just three years.
One of their investments, retail credit service Returnly, was recently acquired by installment payment platform Affirm for $300 million. Returnly simplifies returns processing for retailers by offering customers instant store credit before an item is even returned.
Pursuit of diversity
Andrés said another distinctive feature of TheVentureCity is its pursuit of diversity and inclusion, which can help change the face of entrepreneurship for the better in the coming years.
TheVentureCity—which is not exclusive to any geography but focuses mostly on North America, Southern Europe, and Latin America—says it is committed to building a diverse group of portfolio companies, stakeholders, and ecosystem of partners while paving the way for fair access to capital.
The 100% female-founded company believes that diversity of gender, ethnicity, race, culture, religion, and sexual orientation can generate a wealth of ideas and resources that eventually lead to the creation of high-impact companies.
Pandemic's impact
On how the coronavirus pandemic has impacted the startup scene and the venture capital market, the fund partner at TheVentureCity said it was an "unfortunate" setback to many startups from some perspectives.
However, it helped create many "resilient" companies and led to improved products and accelerated adoption of innovative solutions, he added.
Andrés explained that COVID-19 affected certain aspects of their business, including the format of their pre-investment process.
"We had never invested in a company without having a face-to-face meeting with them. But things have changed now," he said, noting that they are actively on the lookout for startups with creative ideas.
Lessons learned
Asked what his experience as business development executive, to CEO, to founder, and to investor have taught him, Andrés cited the importance of learning from failure and doing what you are passionate about as some of the main lessons he has learned so far.
In his opinion, the ultimate goal entrepreneurs should aim for is to enjoy every step of the way.
"When I was younger, I was obsessed with the goal. But the most important thing I realized later in life is that the way is the goal and the goal is often in the way. You just need to keep your eyes open," Andrés said.
Disclaimer: This article mentions a client of an Espacio portfolio company.