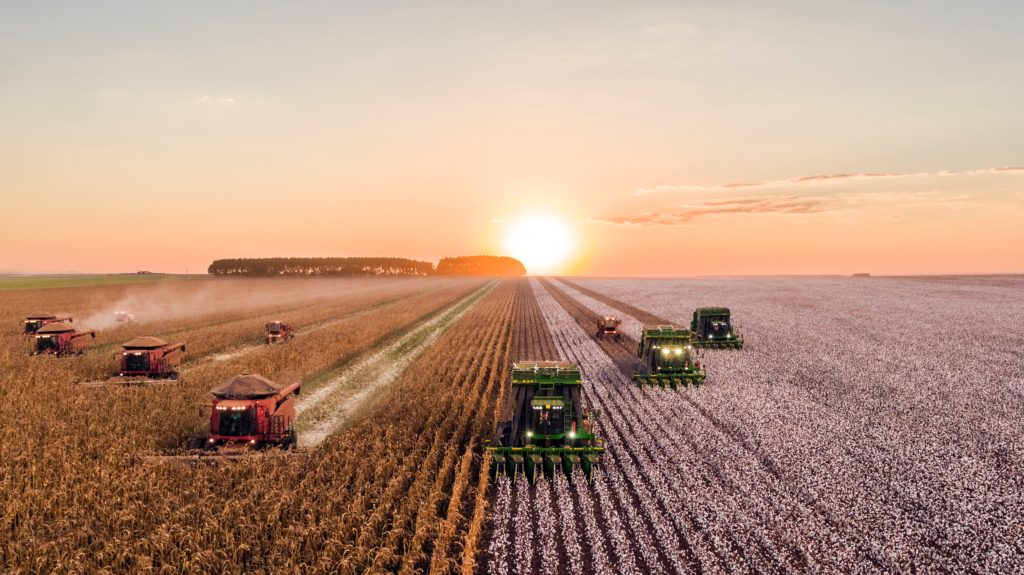 Featured
---
''I still remember how one farmer told me that this summer was the first summer in his life where he could sleep at night during the season. He knew all the paperwork was done. He knew that should the government come tomorrow, he would have everything ready. It improved his work-life balance and his family relations. It's a powerful thing.''
Stenver Jerkku is the chief operating officer of Estonian-based eAgronom OÜ . Though the name of the tech company might not ring any bells, it might just be through the efforts of this organisation that hundreds of thousands of people around the world are set to benefit.
The industry that Jerkku's business is in, is agritech, a little known sector of tech development that continues to grow in importance as population increases hike the demand on farming produce. Focussed on supporting grain farmer, a group of people that forms ''the foundation of the whole human society,'' Jerkku pointed out, their contribution to the growth of agriculture, and thus food production has not gone unnoticed.
Part of a small area of select technology specialist pioneering the farming industry, eAgronom OÜ recently became the winner of the CEE Startup Challenge. The competition, carefully selected by Polish-based CEE Business Angels Network, is a much sought after recognition that brings together a number of CEE's best tech innovators. Having been carefully selected against a number of other exciting startups eAgronom OÜ is one to watch.
150Sec recently caught up with Stenver Jerkku to find out more about what eAgronom OÜ is doing for agritech.
What does eAgronom do?
Farmers around the world manage their farms with pen and paper or excel, and spend weeks on paperwork or reports, lacking a good overview of their farm. eAgronom is SaaS platform that covers the most important needs of farm management for farms over 100 ha. It saves farmers tens of thousands of euros, hundreds of hours every year and provides a better overview to make better decisions and reduces the time needed generating reports to a single click.
What was your favourite part of taking part in the CEE Startup Challenge?
That it was bigger then we thought it would be – after winning this, I was recognised in Slush by some founders, saying "Hey! I know you! You are famous in Poland!" That was a very pleasant surprise, especially since Poland is our main focus market.
Do you have any exciting updates or news coming up in your company?
We just closed our 1M late-seed round with 4 respectable VC-s and one angel who has been with us from the beginning. We have BlackPearls from Poland, TMT from London, Trind Ventures and UnitedAngels VC from Estonia. We are using these funds to help Polish farmers find their way to eAgronom and start making data-driven decisions. Our goal is to make sure farmers can spend more time with their family and make our food healthier.
We also banned all single-use plastics in the company to help the environment.
What are the benefits of launching a startup in Estonia?
It's super easy – takes few days, costs you at minimum few hundreds of euro and there are 0 taxes on export and reinvesting into the company. Considering how small Estonia is, then your startup is also forced to be born with a global mindset. Having 0 tax on exports and reinvesting really helps with globalisation.
For people outside Estonia, I heard e-residency helps you reap all of these benefits and company called LeapIn helps you out in making the transition as smooth as possible
What do you see for the future of the central and eastern European startup ecosystems?
It's booming. This year Estonia is 3rd place per capita of funds raised for startups. But the boom is not in just Estonia – it's in Poland, Latvia, Lithuania, Ukraine, Czech and whole CEE. We have the people and resources to create European Silicon Valley in the whole CEE, we only need to cooperate and share more. Ragnar Sass, founder of Lift99 and co-founder of Pipedrive is building founders network for exactly this reason. He wants to bring the whole CEE community together to ensure a bright and innovative future for all of us.
Going forward, what do you envisage are the next steps for your company?
Our goal is to help the whole world – we want to make help farmers make data-driven decisions to increase their profits, and through farmers make the environment more sustainable and our food healthier.
eAgronom started because Robin wanted to help out his father in farming. It quickly turned out that not only his father needed this help, but the whole world. This is proven by our massive traction we have among farmers – in all the countries we operate – Poland, Latvia, Czech, Lithuania, Romania, Ukraine, Germany and even Canada – farmers say that eAgronom has saved them tens of thousands to hundreds of thousands of euros, saved them hundreds of hours each year, but the most important – they can spend more time with their family.