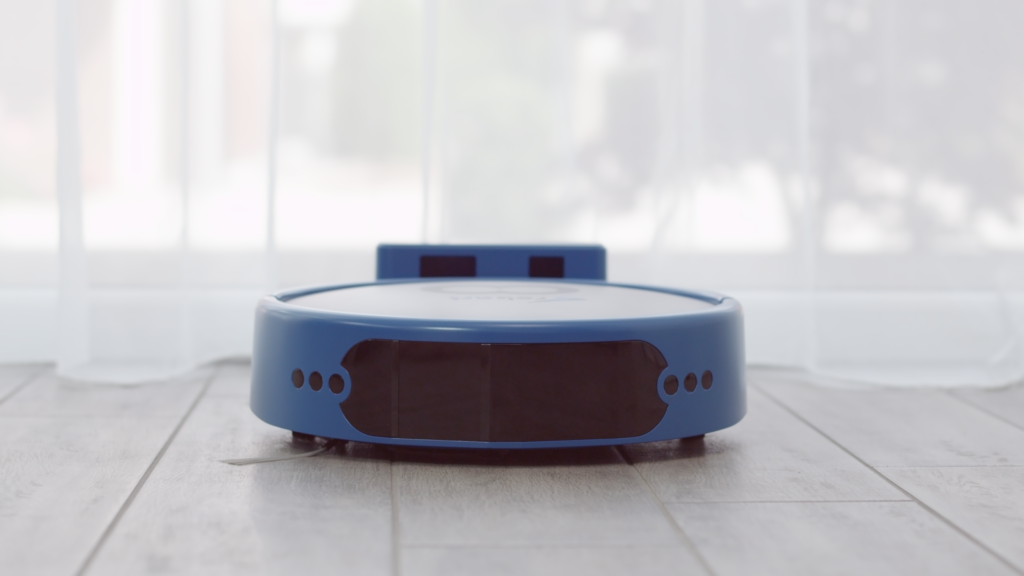 ---
Austrian AI technology startup Robart has announced it has secured €6.1 million in Series B funding for the development of its autonomous household robots.
The funding has come from venture capitalists CM-CIC Innovation which will join existing investors Innovacom, Robert Bosch Venture Capital, and SEB Alliance. The new round brings the total funding for Robart up to €9.5 million.
In a press release regarding the announcement, Investment Director at CM-CIC Innovation Stéphane Simoncini said, "The market trends are definitively going to a massive use of robots in our everyday lives. We need those robots to be intelligent, to understand what they are doing and in which context they are working so they can learn and become smarter".
Robart's IoT connected systems have been doing just that. Using artificial intelligence and navigation technology, the company has designed devices that not only navigate intelligently but are also able to understand and learn from their surroundings. Robotic vacuum cleaners using the Robart technology, for example, have the ability to interpret their surroundings and map out the style of the residence to orient itself. The technology uses Amazon's Alexa and a smartphone for communication between product and user, and is the first solution of its kind currently on the market.
As such, Robart is capitalising on the growing IoT trend throughout the world and, more specifically, within Austria. Globally, the smart home market is expected to be worth $138 billion (~€120 billion) by 2023. In Austria, the market has been recorded as being worth €108 million in this year, and is expected to demonstrate an annual growth rate of 38.7 percent. By 2021, it is projected to be worth nearly €400 million.
In Austria, other companies have also engaged with the smart home trend. Last year, Robo Wunderkind received $500,000 in investment from Arkley VC for its IoT compatible robots. Furthermore, Timeular launched their customisable IoT-time-tracking device for work projects, and Graz-based Nuki, which designs 'smart locks' for consumers' homes, has had similar success, attaining €2 million in seed investment in 2016 following a crowdfunding campaign.
But, all of this is for naught if no one is actually using it. Smart home penetration in Austria is currently at 6.4 percent for this year and expected to reach 28.8 percent by 2021. By comparison, neighbouring countries such as Hungary, Czech Republic, and Slovakia find their household penetration between 1.8 percent and 2.4 percent. In addition to this, they will also not see as large of a growth as Austria, as penetration is expected to only rise to between 12 percent and 13 percent within the next four years. Europe as a whole region expects to see household penetration rise from 5.2 percent this year to 19.4 percent during the same timeframe.
With this considered, Austria appears to be ahead of the curve. This should put the country in good stead in the succeeding years in terms of IoT and smart home innovation. With the demand for smart home technology already prevalent and available support from IoT organisations in the country, Robart has a solid base to build upon and improve.
As for the future of Robart, co-founder and Technical Director Harold Artés is optimistic, predicting a coming explosion in home-robotics technology. "The development of home robots in the future will be similar to that of smartphones, with new functions added every year. Robart's Navigation Technology is on its way to becoming the leading system for home robots, much like Android is a leading operating system for mobile phones", he said.