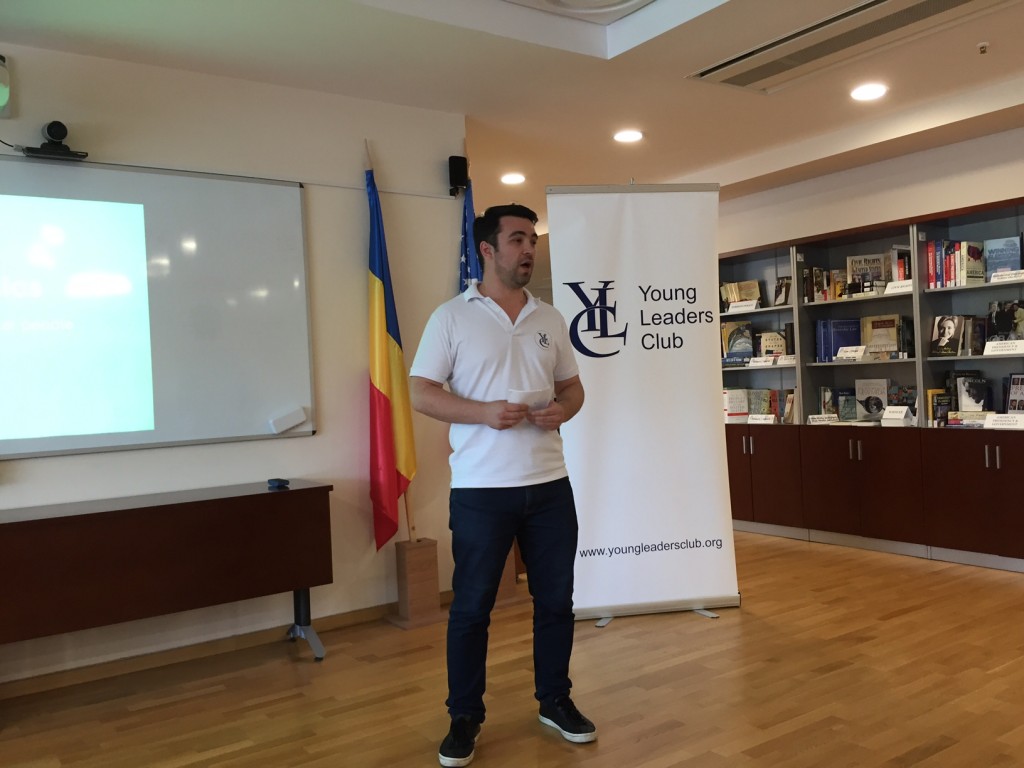 ---
At the Young Leaders Club Entrepreneurship Demo Day that took place at the end of last week, eleven high-tech early stage Romanian projects has been presented in front of an audience of experienced entrepreneurs, angel investors and international mentors. Their innovative products range from energy saving, med tech and precision agriculture to advertising and entertainment.
The Demo Day ended a one week program that Young Leaders Club put together to help the founders get ready for a top notch accelerator. And they are working with some of the best such programs in the world to help the teams further.
150sec founders also mentored the participating teams and we were impressed by the quality of the projects, including the early stage ones. Out of the more advanced projects, we'll especially keep our eye on: Serafim Agricultural Drones that are delivering data analysis for agriculture with the help of sensors and drones, Visitor Analytics, an analytics tool for Wix websites (for now) with revenue from day one and Mushin that promises to adapt playlists in bars to include your favorite songs and play only music you would like to hear.
"It's great to be able to work with such amazing teams each summer and to see the progress they have made in a very short period of time. Some of the most exciting startups in Romania have been selected to join the program this year and we are all confident that they will continue to work hard and achieve the milestones they set for themselves here. This was the seventh edition of the program and the quality of the startups joining us every year is growing rapidly. We are looking for startups with global potential and we this can only be reached with the help of outstanding mentors with relevant international experience. We take great pride in our mentors, they are the ones that are making this program the leading program of its kind in the region." said Florin Grosu, the President of Young Leaders Club.
The founders will continue to work hard after the demo day and have been connected by the organizers with mentors from Techstars, Seedcamp, Startupbootcamp and DreamIt. The mentors will help them accelerate their growth and quickly scale their startups internationally. Some of the companies intend to apply to these accelerators and will be helped to better understand the application process of each program and to write a successful application.
Young Leaders Club is a group of young professionals that works with young entrepreneurs from Romania and the region to grow their startups from idea to accelerator ready startups. It then connects these startups with a network of international mentors, accelerator programs in Europe and US and early stage VCs and angel investors who can help them scale internationally.