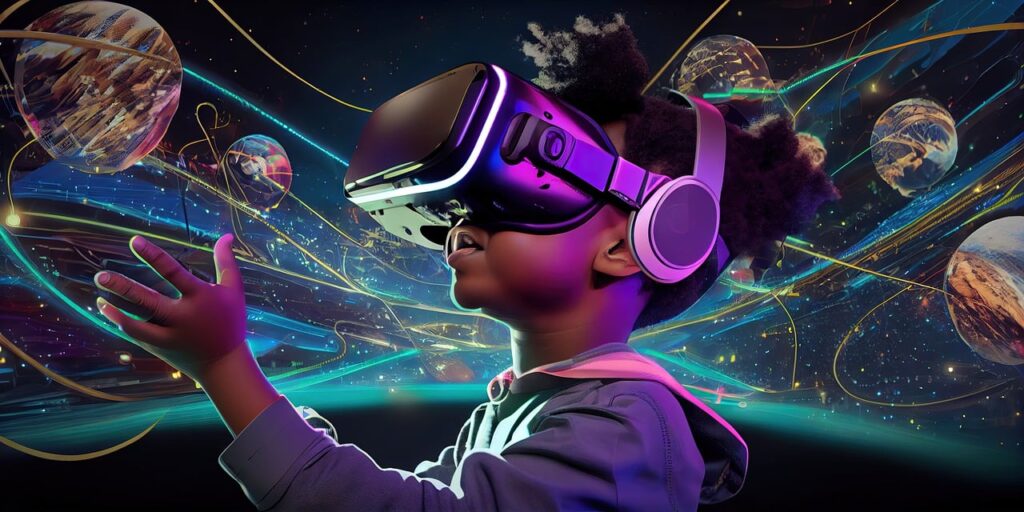 Technology
---
By Austin Yavorsky, CEO, Landian
Leading technology companies like Microsoft, Google, and even Meta, have shifted their investments and resources from metaverse projects to AI chatbots. Therefore, the feeling that mixed reality worlds have stalled and lost momentum has become very real.
ChatGPT, and AI human-like chatbots, often controversial, have replaced the metaverse as the next big thing in tech. Once again, we hear tech media analysts saying: "The metaverse won't reach mass adoption." And while they might think they are on to something, the metaverse is already a reality. It is now experiencing a slow but steady adoption. Here's why that's a good thing.
Slow Is Smooth, and Smooth Is Fast
Forrester's Predictions 2023: Fortune Favors The Bold And Focused recognizes that the metaverse reached a fever peak as tech companies raced to develop the new mixed reality world. The report also reveals that the metaverse conversation became saturated, and its development will experience a slowdown tied to global economic uncertainties. However, Forrester assures that 3D content and Web3 will still become the new normal in the next ten years, replacing the 2D digital world.
New technologies and products often reach a hype moment and later enter a plateau. It's during the plateau phase—where the metaverse is now—when technologies mature, new use cases are developed, and infrastructure is built.
In areas like hybrid work, metaverse tools are slowly being introduced for remote workers. For example, Microsoft has been adding Mesh components to Teams to enable 3D metaverse-style feature collaboration. Google, Slack, Webex, and Zoom are all expected to do the same in 2023.
When users think about the metaverse, they naturally link it with big tech companies and platforms like Decentraland, Roblox, and Fortnite. But there is a lot more going on behind the scenes.
A Flexible Definition of the Metaverse
Other areas where we see metaverse technologies applied to solve real-world problems include healthcare, industrial sectors with digital twins, and branding. McKinsey says that with a potential to generate $5 trillion in value by 2030, the metaverse is too big for companies to ignore.
The key to understanding the value of the metaverse is to keep its definition flexible. Different sectors and companies are embracing this flexibility to create different use cases, services, and products.
JPMorgan Chase, the first bank to open in Decentraland, believes the metaverse is an opportunity worth $1 trillion every year. On the other hand, Lenovo, one of the world's leading personal technology companies, recently released its largest portfolio of edge-IoT-cloud hardware powered by AI, targeting industries developing metaverse digital twin solutions. And Siemens, working with NVIDIA, began creating their industrial metaverse, which focuses on engineering solutions, digital twins, IoT, and real-time analytics.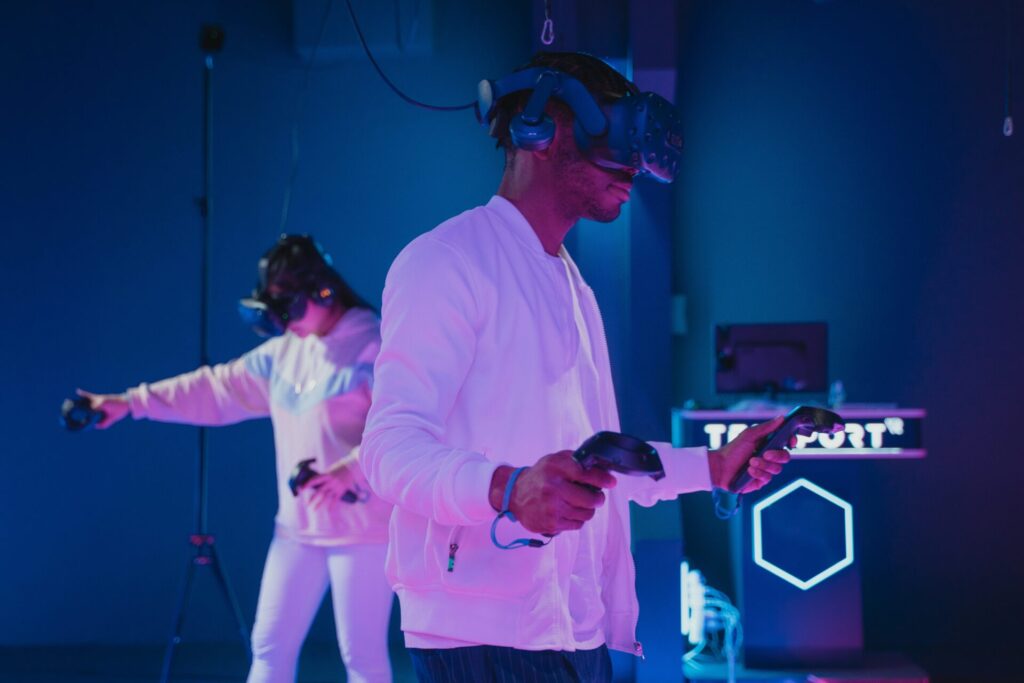 From finance to electric energy to manufacturing, metaverse worlds are speeding up factory floors, running security and maintenance, executing all types of simulations, streamlining supply chains, and increasing safety.
Gartner's 2023 Top 10 Strategic Technology Trends says the metaverse has the potential to protect a brand and help it grow, attract and retain talent and customers, and increase revenue. The technological research and consulting firm says that by 2027, more than 40% of large global organizations will use some form of Web3 technology, including spatial computing and digital twins in metaverse-based projects.
Brands that recognize the business value of the metaverse and hybrid world experiences have also connected with global users as consumer trends evolve, demanding modern hyper-personalized experiences.
"Consumer behavior has largely shifted toward adopting digital personas, yet many brands have yet to provide a solution," Irene-Marie Seelig, co-founder and CEO of AnamXR, told McKinsey.
Keeping the definition of the metaverse flexible is also understanding that the concept is already heavily in play. Matt Ball, McKinsey knowledge managing partner, adds: "There are hundreds of millions of people connecting to these environments every day. There are many of the most storied companies on earth building a presence, and we have commerce in the tens and soon to be hundreds of billions of dollars."
All these new metaverse features, services, and solutions will not only drive adoption. They will lay the foundations for the second generation of metaverse hardware and software, and start off workers, professionals, and global users on the metaverse learning curve.
Engineering Quality and Safety Into the metaverse
The chaotic, rollercoaster release of ChatGPT, and similar AI human-like chat models, not only triggered the AI wars between Microsoft, Google, and others like You.com and DuckDuckGo rushing to lead the market. It also taught the world a lesson, if we are willing to pay attention: Big tech will release products even when they are not finished, thoroughly tested, verified, or working at 100%.
Unlike any other sector, in technology, companies can instantly release products and services globally, in many cases, without going through exhaustive safety and standard checks. In the real world, the way products are released can be very different. Users have tragically experienced what happens when companies—even those with excellent reputations—release poorly constructed or unsafe products. For example, the collapse of FTX, the crypto currency exchange.
On November 11, FTX filed for bankruptcy protection leaving more than one million customers and an estimate of $8b in their funds missing. The founder of FTX, Samuel Bankman-Fried, aka SBF, was charged by the U.S. government with conspiracy to commit wire fraud, wire fraud, conspiracy to commit commodities fraud, securities fraud, money laundering, and conspiracy to defraud the Federal Election Commission and commit campaign finance violations.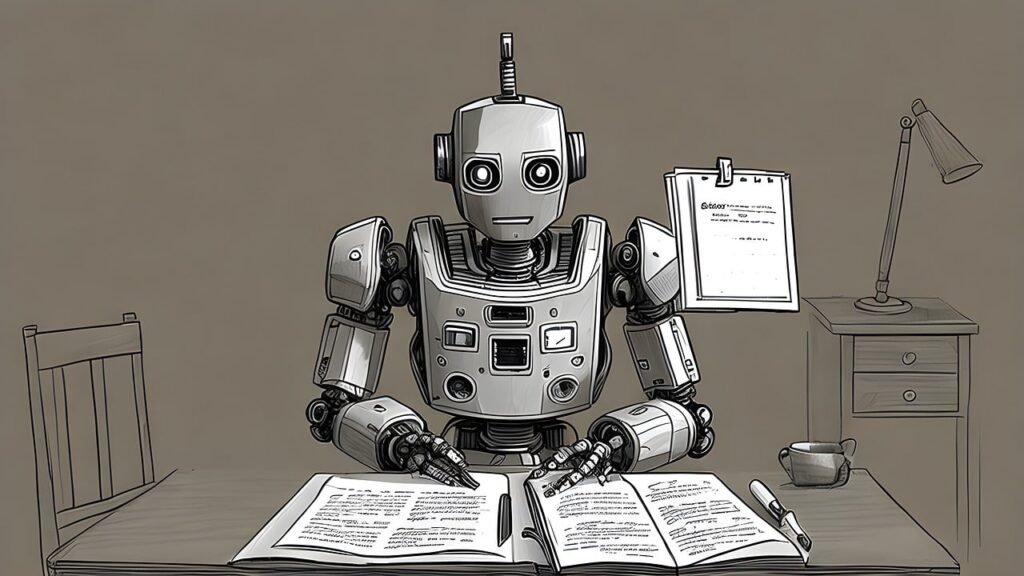 While many may argue that technology products do not require oversight, this is not always the case. We see Beta versions of all types of software rolling out; take Tesla's self-driving software, allegedly responsible for several fatal crashes and currently under investigation.
Undoubtedly, the world needs to have a profound debate about the release of tech products that have significant implications and risks for the population. Mainstream technology should only be released once it is fully functional and working as it should.
For metaverse companies and organizations, this particular time can be a beneficial one. metaverse projects are no longer subject to the insane pace of the rushing competition that comes with being the "latest best thing in tech." This set of unique circumstances allows developers to build infrastructure, test their products, experiment with new use cases, and make sure they develop safe products of quality.
Metaverse solutions, whether social media virtual worlds, finance applications, or working with basic public services, must be resilient to cyberattacks and should never pose ethical or compliance risks. They must also positively benefit users and communities. This can only be accomplished when a company focuses on building high-quality, safe products and services, not when they are pressed to meet unrealistic deadlines under pressure from tech-heavy stock Wall Street indexes like NASDAQ.
Accessibility, ethics, security, and compliance must not be an afterthought; they must be embedded into the vision and source code from the start of every metaverse project. Facilitated by AI advancements and powered by the edge and the cloud, developers have a wide range of resources available that they can use. Today, startups, as well as small, medium, and large companies, have a once-in-a-lifetime opportunity to take their time engineering the metaverse—and get it right.