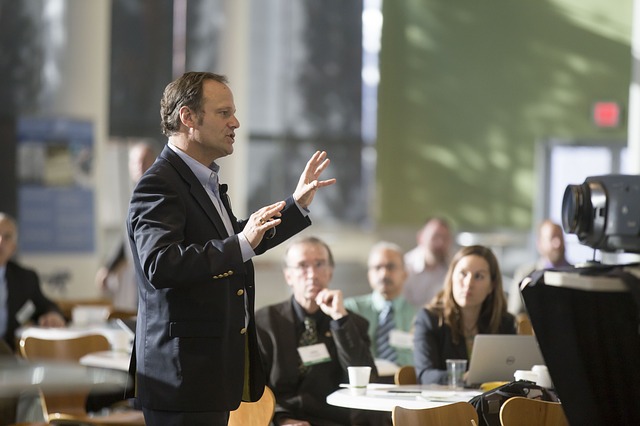 ---
January tends to be a slow month, even in the fast-paced world of startups, offering a welcome respite to catch up with Christmas backlogs, and enjoy the relative peace as clients drift back to life after Christmas. But January is also special for another reason. It is one of the few months of the year when there is less pressure to attend events, meetups and conferences.
The conference industry is booming, and it seems that every day there is a new event popping up with a different tech celebrity speaker vying for our attention. There are many benefits to attending conferences, from networking, meeting potential partners, clients or investors, learning from industry veterans, participating in roundtable discussions and brainstorming sessions, or getting the chance to rub shoulders with journalists from the world's biggest publications.
However, while you could easily spend your whole year event hopping, most of us need to do our day jobs: building our businesses. Events are costly, both financially but also in the amount of time they demand you spend outside of the office. As such, choosing the right event often comes down to the direct ROI it can offer your business.
With that in mind, here are three emerging events within the CEE region which you should consider in the first half of this year, which can really offer your business ROI:
TechChill – Riga, Latvia (8-9th February)

TechChill takes place on the 6-7th February in Riga, Latvia. The event — which is in its sixth year — brings together startups, investors, innovators and government bodies from the vibrant Baltics region, and further afield, for a jam-packed two days of events.
The upcoming edition of TechChill expects to host around 2000 attendees, including VC's, investors, mentors and the region's most up-and-coming startups, along with guest speakers from all over the globe. This year's event will focus on startup superheroes, with an emphasis on looking at the human side of building a startup from the ground up. The good, the bad, and the ugly experiences which hallmark startup journeys, successes and failures.
Liva Perkone, CMO of TechChill told me: "This year we have invited guest speakers who can really educate attendees on the realities — good and bad — of launching a startup. We felt that this was important, as while 'fail fast, fail often' has become a mantra in Silicon Valley, in the Baltic region, and the rest of the CEE, we have found that startup founders are less open about sharing successes and failures."
The content — in terms of presentations and events — has been curated to offer as much value as possible to attendees. Along with presentations about hot topics such as fintech, blockchain, VR/AR, AI, hardware, testing and IoT, there will also be frank discussions from successful startups such as Taxify, who launched in the local area, and have gone global.
For startups looking to get the chance to bump into representatives from leading global startup organizations, and investors, named attendees include Startup Wise Guys, Index Ventures, Cavalry Ventures, InReach Ventures, Vertical VC, 500 Startups, Hoxton Ventures, Techstars, StartupBootcamp IOT, Hardware Club, Change Ventures, EstBan, Karma Ventures, EBRD, LauncHub,, Open Ocean and Superhero Capital to name a few.
For anyone looking to chat with journalists and amplify their stories, there will also be media attendees from leading publications such as Tech.Eu, TNW, Forbes, The Economist, VentureBeat, The NordicWeb and CoFounder.
There will also be a number of side events solely for attendees including the Taxify Dealmaking Party, The Fifty Founders Bootcamp, and of course the famous afterparty! Get your tickets soon, as time is running out!
Founder's Talk – Vienna, Austria (16th February)

The next FounderTalks event will take place on 16 February 2018 in Vienna, at a secret location which is only shared with attendees in the days preceding.
This invite only event, features speakers including Wes Chan (Google Analytics, Google Voice, GV, Felicis Ventures), Leila Janah (Samasource, LXMI), Daniel Ha (Disqus) Riva Melissa Tez (Premutation Ventures),Tikhon Bernstam (Parse, Scribd) and Jason Putorti (Mint.com, Angel List, Resist Bot).
FounderTalks.org brings aims to bring together a select group of the best and most influential startups from Silicon Valley and Europe to share insights, personal stories, network and host mentor sessions. The event also aims to help develop the local Austrian ecosystem and that of the wider CEE region.
While the event is invite only, anyone can apply. Applications are accepted from founders, investors, accelerator/innovation leaders, and those interested in entrepreneurship. That said, Founders Talks employs a rigorous application process to keep numbers low, and also ensure that those who do attend, can make the most out of the event to the benefit of themselves, their companies and also their own local ecosystems.
Andrey Kim, Founder of FoundersTalks told me via email: "By making FounderTalks.org invite-­only and curating for high­ calibre and high ­potential founder attendees, we offer good deal ­flow for investments, and create an event where the speakers and mentors themselves are excited to get to know the attendees and engaged with the interesting things they are working on. Many of our past speakers and mentors have stayed in touch and invested in the founder attendees."
The event is designed to be intimate, and offer the chance for high quality networking, and facilitating real relationships and deals which can continue well after the event. The program includes break­out mentor sessions with small groups of 10 or less, where attendees can discuss real business challenges, and roadblocks with others who have passed them.
The organizers have created an 'off the record' environment, where no recording equipment is allowed, to encourage attendees to have frank and honest conversations about their experiences. So while time might be running out to get your foot in the door, if you have some real business problems you want to discuss, with veteran experts who can really help you push your business to the next level, this might be the event for you.
Wolves Summit – Warsaw, Poland (10-11th April)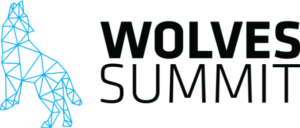 The 7th edition of The Wolves Summit will take place on 10/11 April in Warsaw, Poland. The 'networking' conference is still keeping guest speakers close to their chest, however the real focus is on inspiring and educating attendees, and offered guaranteed networking opportunities with potential clients, corporate partners and investors.
Aside from talks and presentations about emerging technologies which are disrupting the modern business landscape, the event has been organized to offer as much ROI as possible through scheduled meet ups, and networking events. In previous editions, using their online matchmaking platform the event was able to facilitate more than 14000 one-on-one personal meetings. This is quite rare for conferences, as while most offer the chance to mingle, and try to catch the eye of the right people, having the chance to set up one to ones before the event is quite unique.
The event also aims to showcase Polish startups, and the fast growing state of the Polish startup ecosystem to the rest of Europe and the wider world. Representatives of local innovation and entrepreneurial organizations such as the Warsaw Stock Exchange (GPW), National Centre for Research and Development (NCBiR), Polish Agency for Enterprise Development (PARP), and Ministry of Foreign Affairs (MSZ) will be present.
Aside from making connections, the organizers aim to prove that Warsaw has real potential to become the next significant European tech hub.
The event organizers expect to surpass last year's attendance record of more than 3500, and with more than 150 investors already confirmed, the event offers great opportunities for startups to meet the right people who can really help them scale.
Barbara Piasek, CEO of Wolves Summit said: "Wolves Summit is not only a conference for startups, but also for investors, entrepreneurs, corporate representatives and SMBs. Our goal is to create growth opportunities for emerging firms and to acquaint them with the investment environment. You will be able to meet numerous specialists during the conference, who will contribute to the growth of your business through established connections."
As a rule, when selecting events to attend, it is best to assess how much ROI events, speakers, and networking opportunities can actually bring to your business as it is today. In a light-hearted YouTube vlog, Peter Szanto, veteran conference attendee, speaker, and founder of SpringTab gives a great overview of how to choose the best conferences for your own business.
So, if you feel that any of these events would be a good fit for your startups needs, better get moving fast, as the clock is ticking.