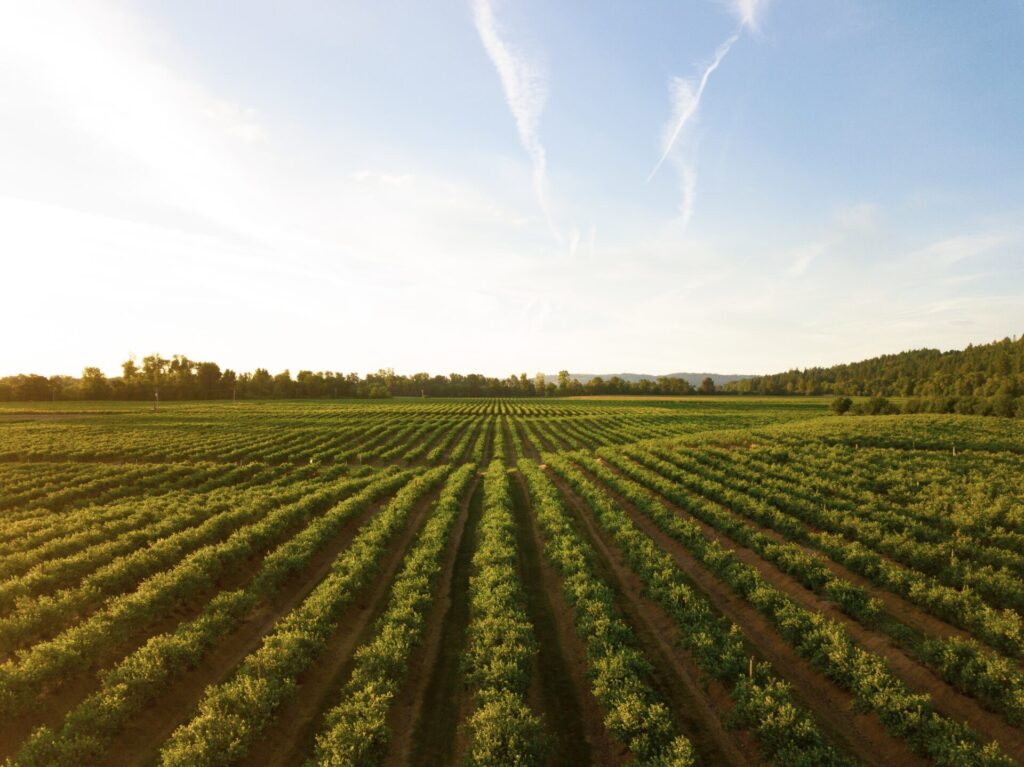 Startups
---
In the modern era of globalization, access to international trade has emerged as a crucial tool for increasing the disposable income of small agri-businesses. However, these small businesses encounter formidable obstacles when attempting to access foreign buyers. These challenges stem from small businesses' limited ability to address the key cross-border trade-related risks in these trades.
International trade in food and agriculture is primarily driven by larger international merchants due to their superior resources, extensive networks, economies of scale, and, most importantly, ability to manage cross-border trade risks. Consequently, smaller businesses face difficulty entering or competing in these markets due to their limited resources, restricted networks, and lack of scale. Furthermore, small businesses encounter logistical challenges related to supply chain management. Shipping products across borders involves intricate procedures and complex documentation, lengthy lead times, and coordination with multiple logistics agencies and banks, all of which can complicate the process and build risks for small agri-businesses, deterring them from exporting to international buyers.
Lastly, limited or no access to credit for these small agri-businesses due to the inability to address the aforementioned critical trade risks, and the inability to provide required documentation to banks, severely impairs their ability to trade across borders. Comparatively, larger enterprises typically enjoy better access to financing due to their size and scale, affording them greater ease in investing in and expanding their operations.
Revolutionizing Trade with Maalexi
Addressing these challenges, Maalexi emerges as a transformative agri-trade focused dynamic risk management platform that helps local producers, processors, and exporters to safely, swiftly, and affordably sell their products in international markets. Leveraging advanced artificial intelligence (AI) and machine learning (ML) technologies, the platform effectively mitigates key trade risks, including counterparty, legal, quality and quantity, document, delivery, and payment or credit risks.
In addition to risk management, Maalexi offers a proactive system that facilitates safer, faster, and more affordable trade for local producers, processors, and exporters. This empowers them to achieve higher and more predictable margins in international markets. Maalexi's Founders state that "Our goal is to deploy the most advanced technologies, build a robust platform to address critical risks, acquire and process critical data to support small agri-businesses so they can unite to strengthen global food security." Through automation, the platform ensures negligible transactional costs, allowing users to scale up their operations and execute even the smallest trades with comprehensive due diligence and end-to-end visibility. Maalexi has been supported by world-class accelerators like the Hub71 (based in UAE and backed by Mubadala) and Rockstart's AgriFood accelerator program (based in Netherlands), benefiting from access to a network of high-quality mentors and a exchanging ideas, refining strategies, and developing key technologies.
Founders with Expertise
The founders of Maalexi, Azam Pasha and Rohit Majhi, bring significant expertise to the venture. Azam Pasha, the CEO and Co-Founder, possesses over 22 years of experience in international trade, supply chain and trade financing, acquired through his work with prominent organizations that including globally renowned international merchants and banks. Rohit Majhi, the CTO and Co-Founder, contributes his engineering background in electrical engineering and computer science, coupled with experience in startups, top-tier consulting firms leading technology-related projects in the Middle East. Their combined knowledge led to the creation of a platform that enables small food and agriculture businesses to undertake end-to-end transactions.
The Vision and Process
Maalexi envisions creating a platform and technology that facilitate entire end-to-end transactions for small businesses engaged in food and agriculture. The critical component of the platform is its ability to collect data during transactions, which is then utilized to deploy tools and price risks associated with each transaction. Maalexi employs a five-step process to manage cross-border trade, considering differences in legal systems, languages, and cultural norms. Maalexi provides a dispute resolution mechanism that encompasses negotiations, mediation, and, if required, litigation.
Maalexi has conducted pilots with financial institutions and factoring companies to engage them in underwriting risks and providing financing to small businesses, where Maalexi's platform acts as a transaction vetting and risk management tool, along with acquiring key transactional data for securing these trades. This financial inclusion facilitated by Maalexi is allowing to reduce working capital deployment and enhancing profitability for small agri-businesses.
Looking ahead, Maalexi aims to move beyond port-to-port trade to second-tier cities and close to farmgate to help both co-operatives and farmers export their products directly to international buyers. By revolutionizing cross-border trade through advanced technology and a dynamic risk management system, Maalexi has the potential to democratize access to international markets for small businesses in the food and agriculture industry. As the platform continues to grow and enhance its services, it will make a significant contribution to strengthening global food security.