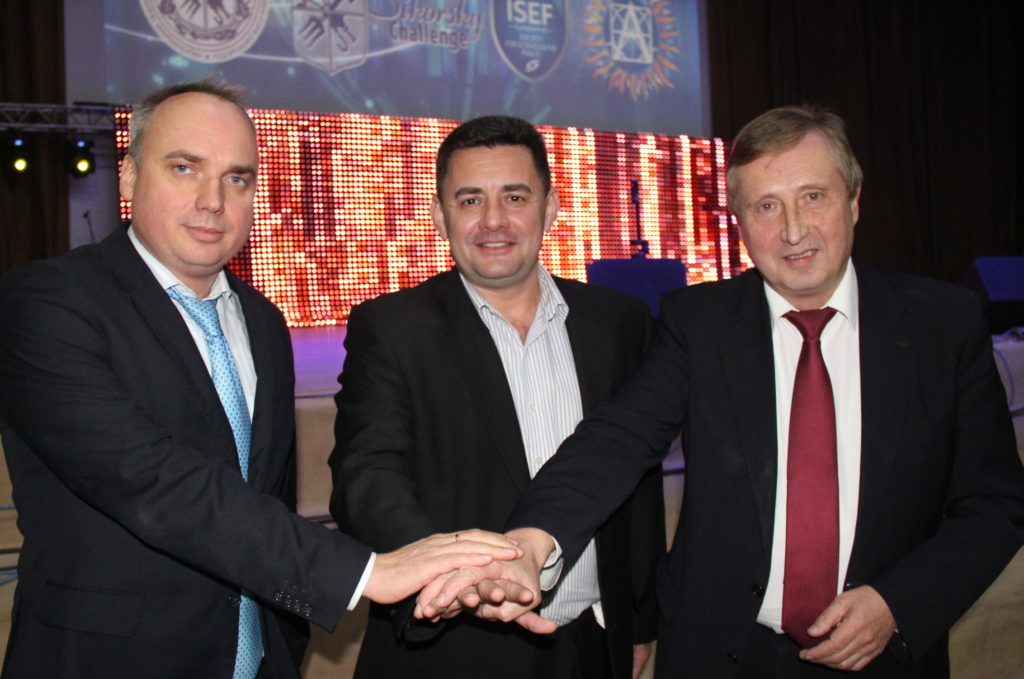 ---
Henry Shterenberg left his homeland of Ukraine and lived the American dream. Not only is he an unstoppable force, he is now a speaker at countless gatherings around the globe and after becoming CEO of a new blockchain technology, he is looking to give back to the country that he came from.
Initially introduced as a cryptocurrency technology, blockchain has since made headway in becoming one of the most desired systems available on the market, its true potential yet to be fully understood. Since the birth of Bitcoin and then Ethereum, the market has now seen the growth of a multitude of independent and decentralised systems that aim to cater to the growing demand of global blockchain needs.
Suntri is a blockchain operating system that is about to fulfil this demand after launching into the Ukrainian tech sphere.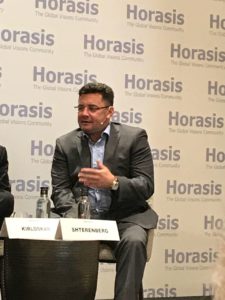 The decentralised platform allows for the creation of custom currencies as well as providing a space to enhance crypto security and digital products. With the ability to cater to various levels of governance and management, the technology is pioneering a blend of AI, Big Data, Cryptography and Blockchain in order to facilitate a scalable operating system that has the potential to help a plethora of companies.
''When I realised the potential of the technology and what it does for countries like Ukraine where trust is the biggest issue… I realised that blockchain will change the world.'' Shterenberg recently told me, when asked about how he became involved with the blockchain industry. ''I dove in head first and… we're ready to launch everything this fall, so it's a very exciting time for us.''
What is even more exciting about the technology is that it doesn't require a mining process whatsoever and possesses a different set of criteria in comparison to the larger blockchain systems available. As a result, the Suntri system provides enhanced speed, which remains one of the most important features that bridge the space between traditional transactions and cryptocurrency transactions. ''For example, Bitcoin has 7 transactions per second, Ethereum has 150… we have already 1000 transactions per second today.'' You can tell why Shterenberg is excited about the company's potential when he highlights that Visa has only 24 transactions per second.
''One of the most undervalued assets in Ukraine is human intellect.''
Not only is Suntri offering a highly-desirable technology, they're also looking into an Eastern European ecosystem that Shterenberg identities for its unrecognised potential.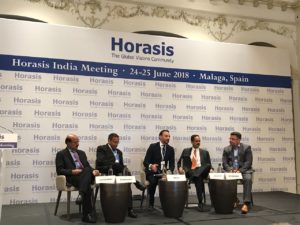 ''Everybody wants to have a piece of Ukraine,'' he tells me. ''You ask China, Russia, the EU; Ukraine has always been negotiated from positions of weakness but at the same time Ukraine has enormous potential economically.''
Alongside his personal affiliation as a native of Ukraine and the opportunity for Shterenberg to help the country in which he was born, the CEO was confident in Ukraine's future growth. ''I believe Ukraine is one of the best global opportunities around the world to return capital with us,'' he explains. In hopes to unleash the potential of a country that has existed for 27 years without being cracked is an exciting challenge for Shterenberg, who has positioned himself as a person who can understand the application and potential of technology upon the world, rather than a 'tech guy.'
Despite not identifying as a tech guy, the CEO certainly knows his stuff when talking about the direction in which data and smart tech is heading.
''You and I, as humans, eat food to survive. AI eats big data. For the first time in the history of humankind, we invented a technology that is smarter than we are.''
''So what happens? We have the AI you see in the movies, robots kill us all and dominate the world or we have some sort of utopia where everything is done for us by robots… blockchain is the stuff between big data and AI. Basically it regulates big data and how it is being eaten by AI, so hopefully, we should live in a utopia.''
''We must teach everybody how to adapt and how to process information, that's the new reality.''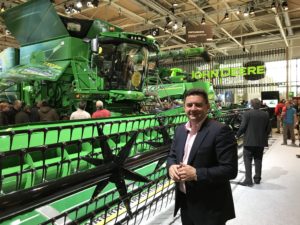 His vision of the future of tech is also a hot topic that he addresses in a number of his public speaking roles. Just recently, Shterenberg attended the Horasis India Summit which took place in Malaga, Spain. The 300 strong attendance of pioneers in the field looked how Europe can offer a springboard for globalisation whilst also exploring Indian economic growth and sustainability. On the panel that Shterenberg contributed to, he delivered a number of statements about the importance and change in inclusion going forward. ''My approach was a little radical, I believe in order for us to be included today…we have to start learning multiple things in a number of ways. It has to start from kindergarten all the way to literally corporate level.''
''The pace of change is what humans are the most scared of because never in our history has the pace of change has been so fast – and it's accelerating. So much stuff is coming at us at such a pace… and if we don't teach our kids and our corporate leaders and government leaders that on a constant basis, we cannot be inclusive.''
''The key to the success of this is how to apply it to the real world.''
So what's next for Suntri? When we look to the potential that the technology can hold, Shterenberg outlines that his company has the ability to actually tokenize not just currency but actually assets, ''and that's the biggest opportunity of all, is monetisation of the assets I live with.''
But further aside from the growth of Suntri, the inevitable future of blockchain is what Shterenberg hopes to prepare people for. When companies consider the future of blockchain, ''they have no clue of what value it is to them, how to use it and how it's built for their future and how to adapt to it, so that's the difficult part,'' he states.
As a CEO, Shterenberg is providing an answer that has the potential to even further revolutionise the ever-growing blockchain industry. As a pioneer and speaker, he delivers hope and excitement on a global scale about the direction in which technology will lead; let's hope he's right about robots not taking over the world.