---
 CEE tech startups looking for investment, distribution partnerships, media exposure, and valuable connections in the industry are invited to apply to the 4th edition of Startup Spotlight, competition and mentoring program organized in parallel with How to Web Conference 2015. The 32 selected startups will compete for the 20.000 USD cash prizes offered by IXIA, and will get access to a curated deal-making pipeline and unique development opportunities. Applications are open until Friday, October 30, on the program website.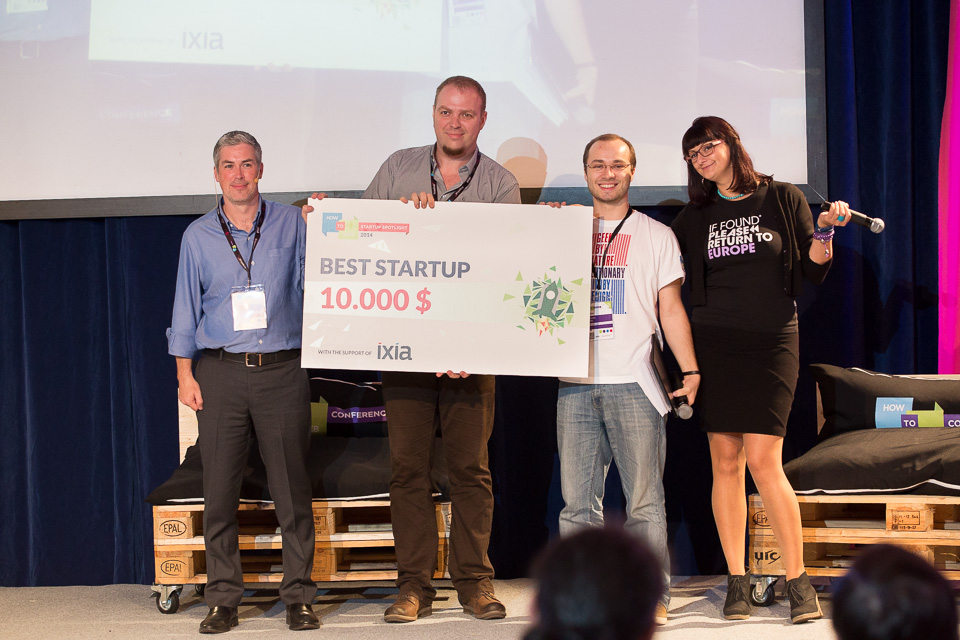 Throughout the 3 editions organized so far, Startup Spotlight brought together 96 early-stage tech startups selected out of hundreds of applicants from 36 countries. The finalists have attended so far 600 hours of mentorship and 1100+ one on one meetings with accelerators, investors, and business professionals with relevant expertise. Moreover, the winners received total cash prizes of 60.000 USD.
With a 35% success rate, Startup Spotlight is one of the most successful programs in terms of closed deals. 12% of the companies that closed a deal as a direct result of attending the program have raised a VC investment, 34% have been accepted to an accelerator, 27% closed a strategic partnership, whereas the remaining 27% found a mentor or advisor.
Among the alumni of the program there are some of the rising stars in the European startup ecosystem: Incrediblue, startup that closed a series A round led by Connect Ventures; MavenHut, company that has recently made the biggest exit in the Romanian gaming industry by selling the rights for Solitaire Arena and Solitaire 3 Arena to RockYou; or AxoSuits, the creators of a medical exoskeleton that's now undergoing clinical trials. And the success stories can continue: check out the results of the program alumni in the Startup Spotlight Progress Report.
All the finalists will have 12 one-on-one meetings with mentors and investors carefully selected to match their needs. Among the investors that confirmed their attendance so far there are Max Kelly (Managing Director, TechStars London), Carlos Espinal (Partner, Seedcamp), Alan Clayton (Roaming Mentor, SOS Ventures, the organizers of the HAX hardware accelerator), Rune Theill (Co-Founder, Rockstart Accelerator) or Cedric Maloux (Managing Director, Startup Yard). The full list of investors that will mentor the teams is available online on the conference website.