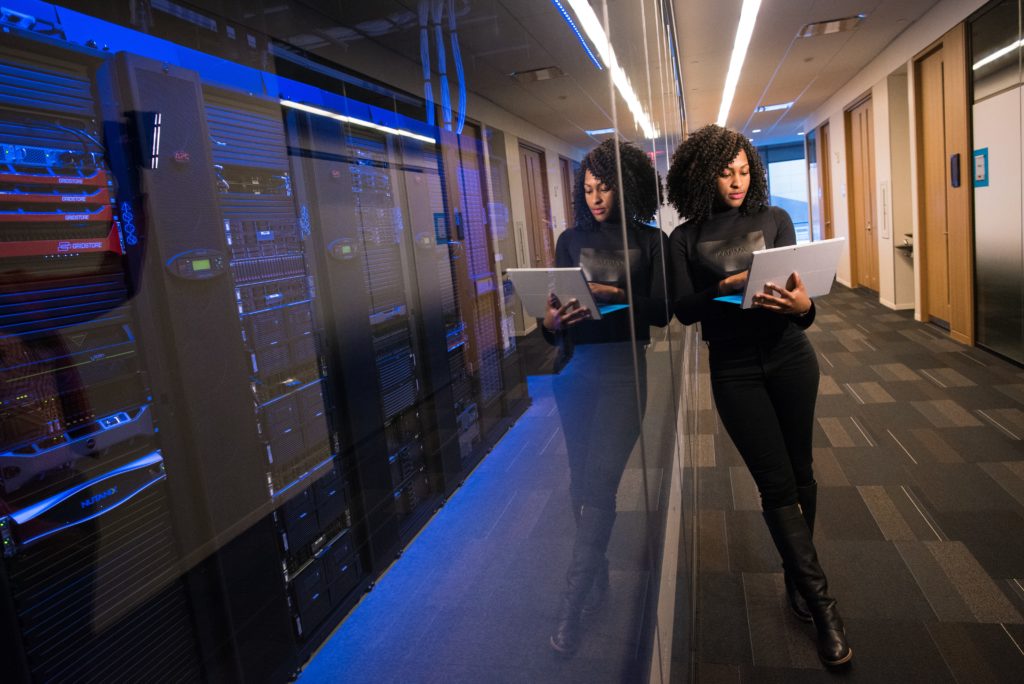 Cryptocurrency & Blockchain Technology
---
"Please enter your name": All over the internet, marketers and businesses are eager to collect valuable personal data. In Spain, a blockchain startup and a telecom multinational will now let users sell their personal information – on a marketplace they claim is better respecting privacy.
Spanish startup Wibson facilitates individuals selling their validated private data securely and anonymously. Now the company announced a strategic partnership with Madrid-based Telefónica to trial data verification on a decentralized personal data marketplace. As the Spanish startup is gaining traction, could a blockchain-based marketplace solve our data privacy concerns?
"Consumer data is now the world's most valuable asset"
Mat Travizano, co-founder and CEO of Wibson.

Personal data is highly sought after by businesses and in particular, advertisers. "Consumer data is now the world's most valuable asset", believes Wibson's co-founder and CEO, Mat Travizano. He stated his firm belief in the value of personal data when launching Wibson's mobile application back in October. With yesterday's announcement of the partnership with Telefónica, the multinational corporation seems to share his view.
How does the personal data marketplace work?
Many users are unaware of the personal data that companies are fishing out of their digital footprints every day. However, Wibson's marketplace seems on a mission to change that. The aim? "To provide consumers with an easy way to be rewarded for the personal data they create every day", said Wibson's co-founder and CEO, Mat Travizano.
More concretely, the personal data marketplace wants to provide a transparent display of offers, with the specific data requested, price and intended use outlined to the consumer. To make the platform secure and transparent, two features are key: First, blockchain technology; and second, Telefónicas role as a 'notary' to verify data.
Already back in October, Wibson launched a token. The blockchain runs on the Ethereum platform and to this day, 100,000 data have been supported. Smart contracts are used to effect transactions between the three primary parties involved – data sellers, data buyers and notaries.
"Blockchain not only allows us to work with new business models related to personal data", explained Telefónica's Chief Innovation Officer, Gonzalo Martin-Villa his excitement about distributed ledger technology. "It gives us the opportunity to add a trust layer to operations and design new disruptive services."
Furthermore, from the point of view of the data buyer – in the main, marketers and advertisers – the role that Telefónica will play as notary is crucial. Why? It means that the authenticity of personal data is verified and validated.
Initially, the trial will involve data obtained from Telefónica's Movistar customers in Uruguay. Telefónica will act as a notary, assisting in verifying Movistar subscriber status relative to consumers selling their data through the Wibson marketplace
"The notary feature ensures that data in the Wibson marketplace is always authentic, recent, and high quality", said Travizano. He believes it is a "big improvement" from the traditional way in which personal data is collected and aggregated today.
"We want to create a transparent and fair environment where consumers and data buyers, such as marketers and advertisers, are all treated fairly and can fully benefit from the free flow of data in the economy", adds Mat Travizano from Wibson.
More Opportunities: Open Call for Blockchain Startups
Telefónica's new enthusiasm for blockchain technology is also fuelling initiatives geared at the startup world. Through its 'Open Future' initiative, the company put out a call for proposals from innovative startups earlier this week.
Open Future is a global network of more than 50 innovation spaces located in nine countries. It is looking for technological startups within the categories of blockchain, Internet of Things (IoT), big data, gaming, artificial intelligence (AI), virtual reality and biotechnology.The company wants to attract startups that "can offer significant evolution solutions for the business ecosystem". More specifically, Telefónica is interested in finding startups which "revolutionize traditional ecosystems through new technologies, with special attention to the latest trends".
Five Spanish startup incubators will collaborate with Telefónica in relation to the programme. The hubs are Fusion Pro Autonomos, Grand Via (Madrid), The Pyramid (Barcelona), The Prison (Segovia) and Carthago (Murcia).
Interested? Startups have until March 20 to register for the 'Open Future' call.

For more information, please visit the

program website

.