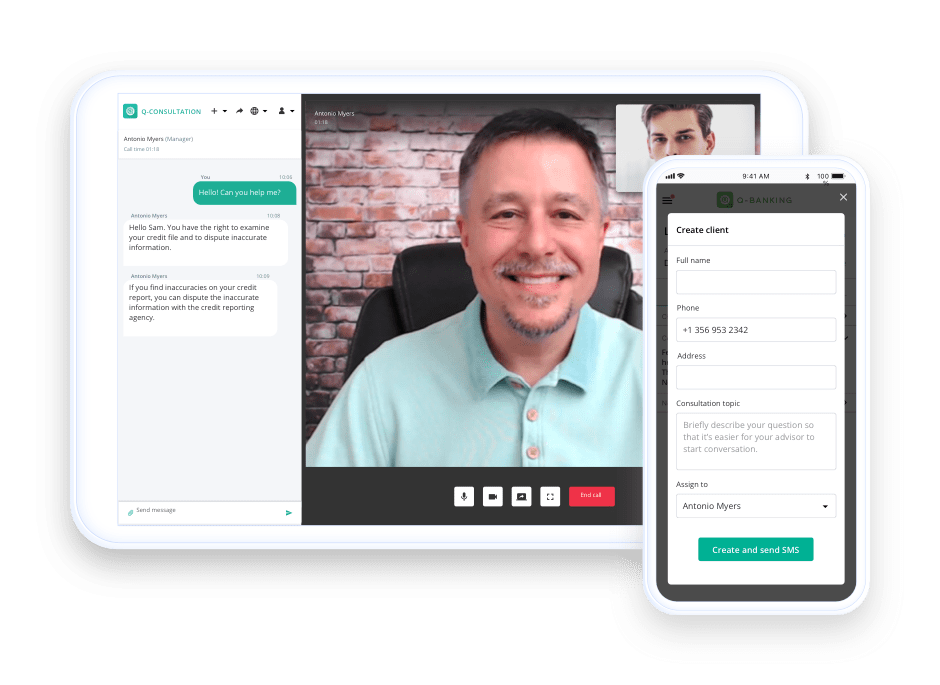 Startups
---
QuickBlox, a leading cloud-based communication platform provider, is excited to announce the launch of Q-Consultation Lite, a free and open-source video teleconsultation software aimed at making remote communication accessible to all. In response to the increased demand for digital and remote communication solutions during the COVID-19 pandemic, QuickBlox developed Q-Consultation Lite to provide high-performance video teleconsultation capabilities to various industries.
Q-Consultation Lite offers high-quality, secure video calling and instant chat messaging, along with industry-specific use cases. One of its notable features is the ability to 'hold' participants in virtual, real-time queues or waiting rooms before private video appointments. This makes it ideal for healthcare professionals, financial advisors, HR recruiters, and other users to conduct virtual private consultations, coaching sessions, product demos, tutorials, training sessions, and at-home monitoring.
The software is designed to be easily integrable with existing company platforms and is compatible with iOS, Android, and the Web, making it accessible across different devices. Moreover, developers can modify the software's code to enhance features such as language, icons, and data capture fields, and customize the user interface to align with the branding and identity of specific companies.
In addition, QuickBlox offers a paid HIPAA cloud plan that allows companies to be compliant with the Health Insurance Portability and Accountability Act (HIPAA) through a Business Associate Agreement (BAA) when using the free Q-Consultation Lite app.
According to Nate MacLeitch, the CEO of QuickBlox, "Q-Consultation Lite was originally built to meet the extraordinary demand from QuickBlox's customers for digital and remote communication solutions during COVID-19. After trialing the software with several healthcare organizations, we saw the firsthand benefits, such as reducing the cost of no-show appointments and pressure on clinical resources."
Remote consultation has become increasingly prevalent across various industries, including banking, retail, customer support, and HR. Healthcare organizations have also recognized the advantages of secure video calling and chat for supporting psychotherapy, post-surgery care, chronic illness monitoring, wound management, pain management, addiction support, and more.
Q-Consultation Lite has already been adopted by several organizations, including a neonatal clinic consulting with parents of at-risk infants, a healthcare organization with an at-home wound management app, and an HR agency looking to streamline their recruitment process.
For those interested in exploring the capabilities of Q-Consultation Lite, the source code is available via the QuickBlox Github repository, and a fully managed version with additional features can be accessed under a Software as a Service (SaaS) license.