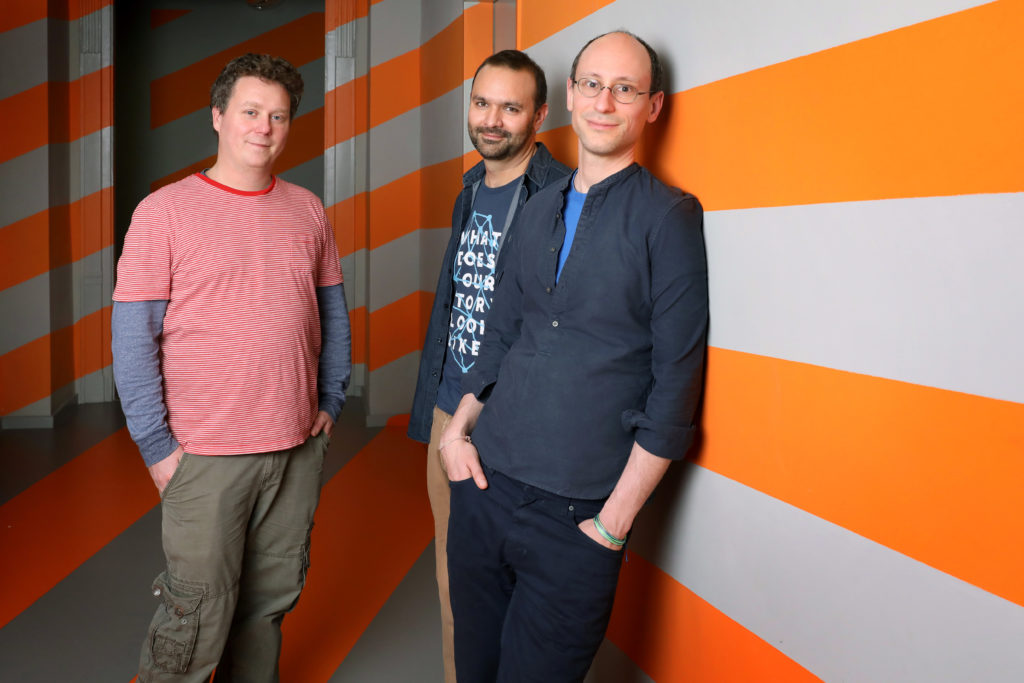 ---
From launching their company in Hungary in 2009, to last month announcing that they have over 100 million users, presentation software Prezi has taken vast strides in it's company's growth since day one. Referred to as the most successful startup to come from the Hungarian ecosystem, their innovative technology has since chimed with new offices in San Francisco and exciting plans for the future. To mark their recent successes, we reached out to Csaba Faix from their Hungarian branch to find out more about their journey from Eastern Europe.
Tell me a little about the journey of the company since its founding.
Prezi just celebrated it's 9th birthday a couple of weeks ago. However, the story started much earlier. Adam Somlai-Fischer, an internationally renowned architect and visual artist, found that when presenting architectural plans, a zoomable user interface (ZUI) enabled him to explore the "big picture" overview of a floor plan and then zoom into the details of individual rooms. So, he started to hand code zooming presentations for himself. In 2007, one of his presentations was seen by Peter "HP" Halacsy, a professor at Budapest University of Technology, who approached Adam to turn his idea into a product.
After the two teamed up, they realized they might have something on their hands so they reached out to a business-minded entrepreneur, Peter Arvai, for advice on building a product and a company. Peter, who had developed products for a global market as the founder of omvard.se and inventor of the world's first mobile newsreader for TED Talks, wanted to turn this into something that would appeal to a global audience.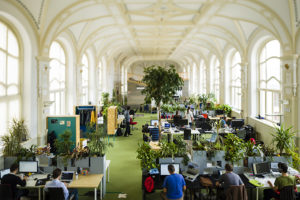 Prezi was launched in April 2009 from Budapest, leading to investments from TED Conferences, Accel Partners and Sunstone Capital. The San Francisco office was established in November 2009.
Altogether, Prezi has received USD 71.5m in investment and has over 100m users, whom created the world's largest database of public presentation which have been viewed over 3.5 billion times.
In 2017, Prezi acquired Infogram, a leading, web-based data visualization company. Infogram specializes in charts and infographics for customers who need to quickly and effectively convey complex ideas. Prezi currently has offices in San Francisco, Budapest, and Riga.
What is forecast for the future of the company?
One of Prezi's fastest growing customer segments is business users–specifically sales and marketing professionals–who are looking for a more visual, conversational and powerful way to present–to help them land clients, train customers, and inspire audiences. These sales and marketing professionals have realized that outdated slide software falls short at the critical selling moments they've worked so hard to attain. They're turning to Prezi for presentations that help them close deals by truly engaging their prospects. Top companies such as Sharp, Brother (UK) and many more are already using Prezi to maximize returns on their efforts.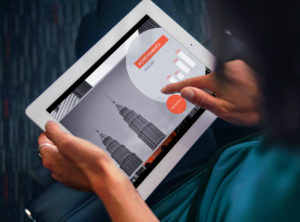 Conversational storytelling is key to the success of our customers, helping them stand out in an increasingly noisy world where bullet points have too often replaced meaning. Our latest product, Prezi Next allows our customers to have conversations instead of top-down presentations with their clients which helps them meet their goals.
This phenomenon was confirmed by Harvard University. A research done by Sam Moulton, Ph. D., department of psychology and lead researcher at Harvard University, concluded that Prezi was rated significantly more organized, engaging, persuasive, and effective than both PowerPoint and oral presentations across a number of dimensions in two separate experiments.
We will continue to innovate with new technologies like our upcoming Prezi Augmented Reality (Prezi AR) that will make presentations even more compelling and immersive.
What are the benefits of launching a startup in Eastern Europe? And how is that different to other tech ecosystems?

You can find everything in Eastern Europe you need to start a successful company. Great and well-educated people, well-developed infrastructure and luckily more and more money to invest. Plus, here in Eastern Europe, you can find a diverse group of people which just look at our founding story- is always beneficial for a company.
In addition to this, people coming from Eastern Europe tend to be more creative perhaps because of the history, or the of lack of resources. And working for a startup demands a creative approach which here in Eastern Europe of part of our DNA.
Could you provide some steps to success for startups in Eastern Europe? How could they look to take their technology global?
Obviously, there is no ideal solution which would work for every business, however the most important thing is to find your market. At Prezi, we decided to go for the international market right after we launched our product. And for us it was the US because the presentation culture there the US was stronger than in Europe. We had to target that market to reach critical mass. It relates to the number of users speaking the same language, the number of investors with global ambitions, and the number of advisors who can help you navigate the troubled waters of building a company. So, the advice is to go there, learn, absorb the knowledge and build a global network!