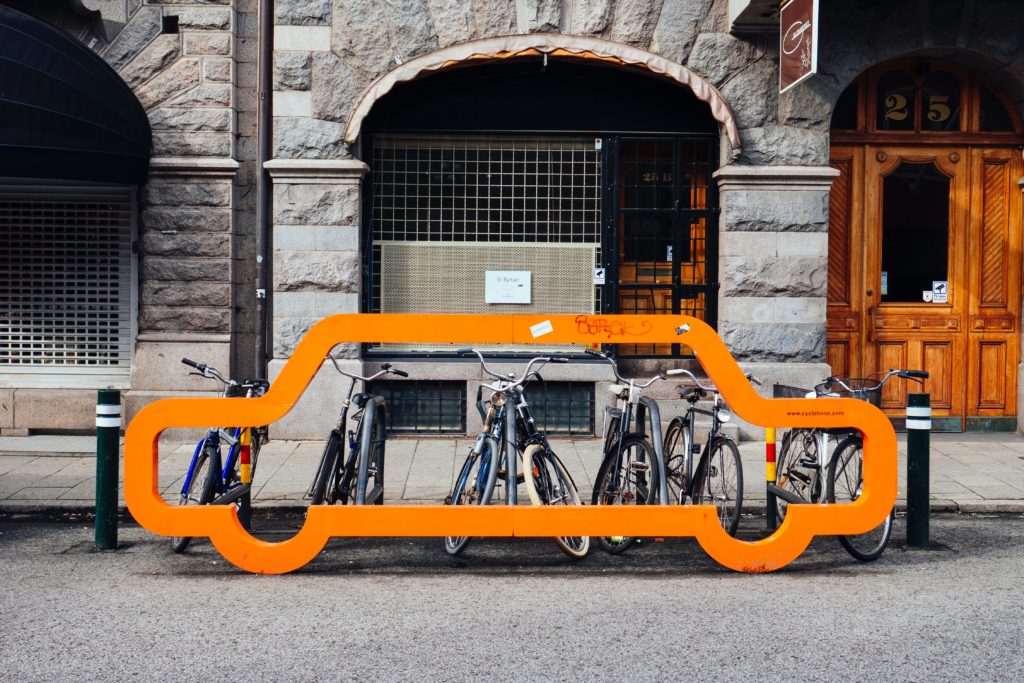 Featured
---
From Sarajevo to Berlin, economists are looking at the climate and environmentalists at the economy. Why are tomorrow's tech-centred economies intrinsically linked to sustainability?
It was in late 2018 when the body behind the annual Nobel Prize may have given the world a lesson on what future economies take to grow.
In what might have appeared an unusual move, last year the Nobel Prize for Economics was awarded to William Nordhaus and Paul Romer, two specialists in the economics field albeit for starkly different topics.
Nordhaus, on the one hand, was a pioneer of theories that link climate and environment to interactions in society. He had worked since the 70s on investigations surrounding fossil fuel emissions, long before the topic exploded in public debate.
Romer, on the other hand, was far away from this green route. He had devoted his professional career to developing what is known as the 'endogenous growth theory'. Behind this term lies a theory that essentially details how economic growth is all but bound to the prospect of technological development.
The tech-loving economist meets the scientist obsessed with climate change: When both men were awarded the Nobel Prize for Economics, it might have initially appeared quite an unlikely pairing.
However, fast forward to the middle of February 2019, it may be just the pair the world needs. Current headlines range from devastating flooding in northern Australia to Senator Amy Klobuchar announcing her run for the U.S 2020 presidency in the snow much to the 'climate change denial' jibes of Donald Trump. Economy and the environment continue to take precedence, just as if last year's two Nobel Prize winners that foreshadowed what could be to come.
There is an inextricable link between the environment and technology. Investing in technology for economic growth is crucial – but what the Nobel Prize winners suggest, is that it also has to be sustainable.
EU: Urban sustainability on the agenda
Europe's attempts to pioneer greener global solutions will look to increase as further profit and lifelong benefits continue to come from the sector. Yes, major setbacks such as the US withdrawal from the Paris Agreement are so far not appearing to deter the European Commission. However, the need for global support in finding solutions that can protect the Earth is becoming not less but more salient. So what does this mean, exactly, for Europe's emerging economies?
Sarajevo has just become the most recent member of the EBRD Green City initiative, marking it the third city in Bosnia and Herzegovina to come onboard. And it is just one of many green focussed movements that are beginning to gain traction within the region.
Backed by the European Bank of Reconstruction and Development, the green cities programme has welcomed over 20 locations who are now developing green business models. Already boasting an impressive collection of initiatives in Georgia, Serbia and Moldova, just name just a few, it incorporates a global ideal that sees a number of cities seek out greener solutions and better living conditions for their residents.
According to the press release, Sarajevo Canton will now be expected to identify priorities for long-term, mid-term and short-term developments as well as analyse the impact of air flow, wind power and high-rise building construction. Indeed, it appears that ambitions are much more than boosting awareness of urban climate issues. For example, the EBRD appears to have also played an active role in encouraging greener transport in locations such as Sofia and Tsibili.
In other regions of Europe, cities have taken it upon themselves to push for sustainable development. To be true to its image of forward-thinking European hotspot, Berlin has just made news with an initiative that found an unusual ally: It's (in)famous nightlife. According to Mixmag, the German capital launched a new climate project which will see Berlin nightclubs spearhead the quest to make Berlin a carbon-neutral city by 2050. The question remains whether Berlin will have a similar trendsetting impact upon the rest of Europe.
Whereas individual cities have tasked themselves with economic development from a greener angle, Europe-wide plans are also well underway under the watchful eye of the European Commission. For example, EU member states must abide by lays out plans to cut emissions by 20% and improve efficiency in the energy sector by 2020. Although requirements vary across countries depending on their current approach to renewables, it is a reality that fossil fuel dependent countries in the East such as Poland appear to be opening up to.
It would be naive to believe that the quest for sustainability would be an easy feat. However, as the globe continues to ever-so-gradually shift towards sustainable awareness, it appears the age of green startups and tech development is upon us.