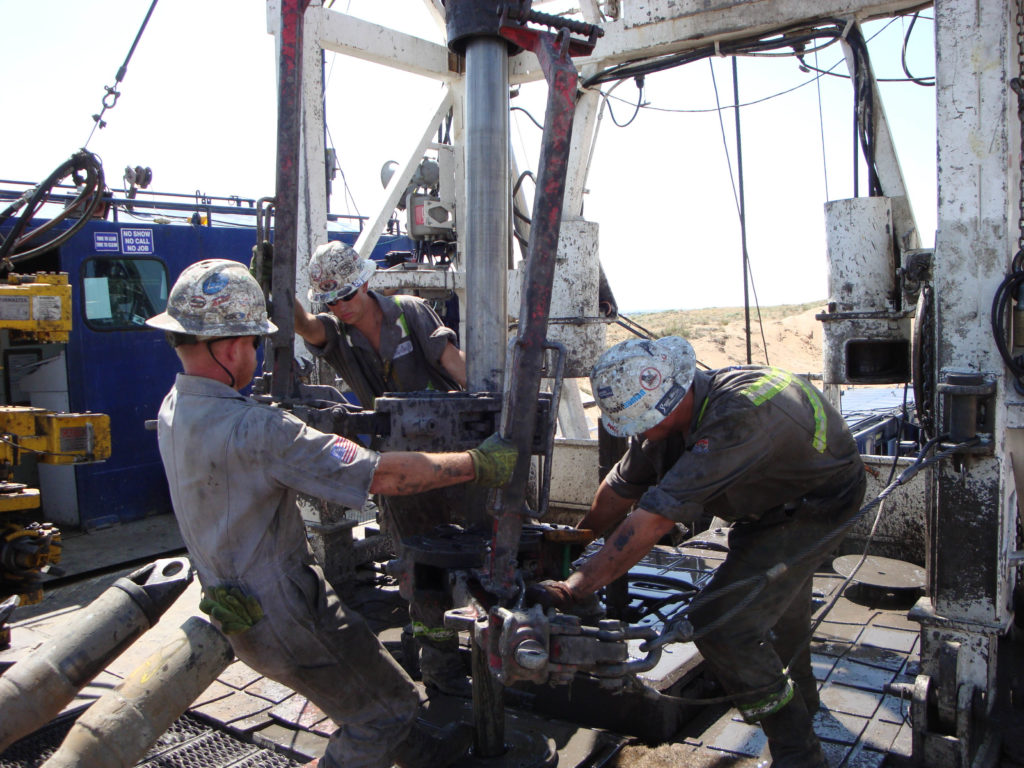 ---
Last month the Central & Eastern European Gas Conference brought together the most senior oil and gas market leaders in the region.
According to CEE Gas, "Europe's eyes are now open to the possibilities of strategic alliances to connect European gas supply sources from the Baltic, Adriatic, and Black Seas to the rest of Europe."
While the conference brought together senior leaders in the industry, a new online oil and gas community has just been launched by NatResPro.
Industry veterans Jason Lavis and Steve Hauxwell, co-owners of NatResPro, are creating an oil and gas community that they would already want to hang out in, even if they weren't building it themselves.
During their research, the two co-owners identified a few market problems and a gap in what is provided by online oil and gas portals, which gave birth to the idea of launching a new community that connects like-minded people.
Hauxwell is a drilling engineer with 30 years of experience in the industry while Lavis has over 25 years in sales and marketing in the energy sector.
The focus of the online community will be on conversations, not simple news or technical information. This is something that has been missing in the oil industry since the much loved Oilpro closed its doors.
Most industry-specific communities concentrate on technical or promotional aspects, but that wasn't the case with NatResPro's newly-launched community section.
"The vast majority of oil and gas websites are either highly technical in nature, or repetition of the latest news. When oil and gas workers want to socialize online, they're limited to social media. Facebook and LinkedIn do a great job, but we couldn't help wondering whether we could offer a more industry-relevant user experience," said Lavis.
In addition to the new community, NatResPro is working on a series of new web-based features. In the world of manpower, many recruiters have unfortunately gained a reputation for seeing candidates as commodities.
Sales tactics and playing the 'numbers game' can leave candidates and employers alike with a bad taste in their mouths. Hauxwell believes that if NatResPro can provide some of the most extensive and helpful content, long term trust will be built.
"The times in our careers when we change jobs are (usually) relatively short periods, where we're in between contracts or countries. This gives little opportunity for a manpower firm to build a relationship with those that they find work for. By creating rich online resources, when the time comes that someone needs a job, or a staff member, they'll know where to come," said Hauxwell.
The logic of giving first, then knowing that we'll receive later is a more common phenomenon in business nowadays. By building the oil and gas forum, with no commercial intent, NatResPro believe that they will build a place where the best of the internet is experienced.
NatResPro was established in 2015, during the early stages of the oil and gas downturn.
The startup was primarily involved in recruitment and manpower at the time of its launch, and the first few years had been tough. Hundreds of thousands of jobs were lost, and at the same time, LinkedIn became the number one place for companies to do their own 'DIY recruiting'.
The company's new oil and gas community is still in its infancy, but Hauxwell and Lavis are optimistic and looking to build the community slowly while expecting an authentic 'grass roots' building of membership.
The community is currently in beta phase while the final design and features are being put in place.
You can take a look at the new community, and get in at the early stages: https://natrespro.com/community/.
This sponsored story originally appeared on The Sociable.