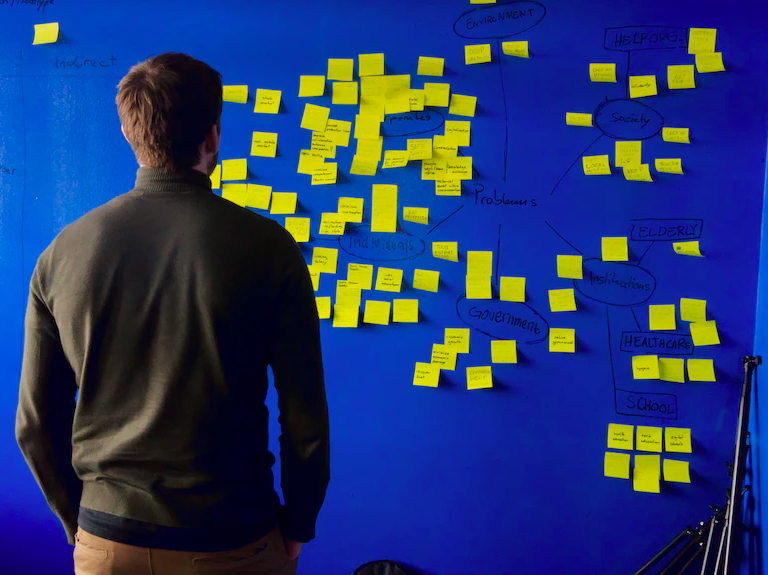 Startup Ecosystem Spotlight
---
In the world of startups, 2022 may go down as the year of inflation and tight purse strings for venture capitalists. By November of this year, global venture funding was down 69% from $70 billion in November 2021, only reaching $22 billion. Month-over-month funding was also down by 19%.
Although the after-effects of this funding valley were felt by startups from every corner of the globe, the impacts were lopsided depending on the region. In the European Union, an already unequal entrepreneurship ecosystem exacerbated the ramifications of the funding drought.
According to the latest data available from Invest Europe, Western Europe has the lion's share of fundraising—accounting for 60.4% of private equity as of 2021, while Central and Eastern Europe (CEE) only accounts for a mere 1%. With many countries in the EU adjusting their macroeconomic policies and implementing structural reforms, an opportunity to build a better, more inclusive startup ecosystem is presenting itself.
BEYOND, a consortium backed by the EU Horizon 2020 research and innovation program, is looking to patch the disparities present in Europe's startup scene and build a better future for entrepreneurs across the continent.
Leveling the playing field
BEYOND was created by a consortium of partners across Europe, including:
Through its Virtual Accelerator Marketplace (VAM), the BEYOND platform directs investment flows from more robust ecosystems toward fledgling ones, according to a press release shared with 150Sec. 
The VAM conducts a range of tasks to promote confidence and increase the effectiveness of investment between EU nations, helping to drive a healthier and more diverse network of startups within the greater EU business ecosystem.
Some of the initiatives include:
The development of a cross-border funding passport, called OnePass, streamlines startup fundraising while also simplifying the process for investors to invest in them. 
An acceleration approach that can be used by both developed and developing ecosystems to build trust and exchange resources.
A marketplace where platform partners' resources are available to companies (including accelerators and investors).
A reward system for partners so they can profit from adding value for startups.
A global marketplace for startup investment.
A cross-border funding passport
According to the consortium, it can take founders over 100 hours to fill out applications for startup funding opportunities from organizations such as the European Commission, as well as publicly available funding opportunities from VCs and corporations.
OnePass will act as a centralized platform that enables startup founders to submit a single application to gain access to curated financing and funding opportunities, and customized mentoring, training, and acceleration, while reducing the barriers currently in place when it comes to securing investment. 
On the other hand, the OnePass funding passport gives investors access to vetted, reliable entrepreneurs from all over Europe. Meanwhile, it assists accelerators and incubators in matching their programs with qualified applicants—providing certificates upon completion, and significantly minimizing the amount of time applicants must through due diligence.
"We recognize the importance of balancing the opportunities provided to startups across the EU. If we don't act now to narrow the gap between mature and emerging startup ecosystems, Europe's business ecosystem as a whole will suffer," said Jesus Tapia, Head of the ISDI Accelerator. "BEYOND is a platform that connects startups, investors, accelerators, and business mentors from across the EU and provides a framework for trust, collaboration, and sharing resources that will uplift emerging players, making the whole ecosystem stronger."
Providing resources to stimulate cross-border interaction, BEYOND can help to slow down economic divergences and strengthen capital opportunities for both large and small players throughout the EU.
Equal opportunity for a stronger EU
The gap between Europe's most successful startup ecosystems and smaller ones will continue to expand if nothing is done to inspire collaboration, according to the consortium.
With efforts such as those being taken by BEYOND, investors can be introduced to promising new companies from around the EU while firms from smaller ecosystems receive more exposure and contacts. This will help Europe to generate a more unified network of accelerator programs, investors, educational institutions, and startups.
With a more evenly distributed ecosystem of funding and support, Europe's international ranking for entrepreneurship could be bolstered—leading to economic success, despite the current circumstances, both locally and globally. 
Disclosure: This article mentions a client of an Espacio portfolio company.