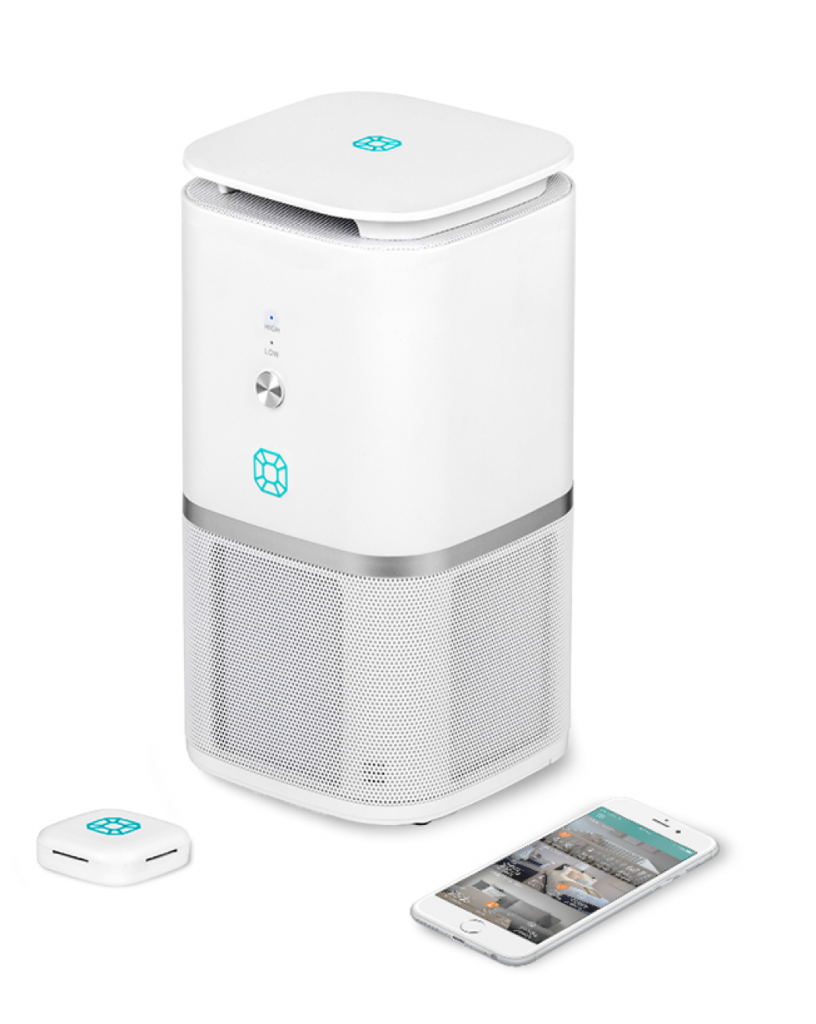 ---
Emerald Air has launched today, May 5, its first crowdfunding campaign on Indiegogo with an aim to bring cleaner air to houses and offices around the world. Based in Wroclaw, Poland, the startup is another hardware company from the local ecosystem which is going global from the day one and aims to position itself as part of IoT and smart-space ecosystem, tackling the challenges of health and comfort.
Health problems connected to respiratory system and breathing are affecting all of us nowadays. More than 334 million people suffer from asthma and up to 90 percent of them are also allergic.
Every day in the US, 40.000 people miss school or work and 11 people die from asthma. It is caused by the low air quality inside buildings where we spend up to 90 % of our life, where air can be even 10 times more polluted than the outside.
Emerald Air system provides a complete solution, which consists of an Emerald device and Aero air-purifier. Together they detect all the harmful substances released from finishing materials as well as from human breathing and air conditioning system which are the sources of bacteria and viruses that make you sick. Emerald measures the comfort, humidity, pressure and air quality, sending all the analytics and data to smartphone application, whereas the air purifying device deals with cleaning the air inside the room and making it safer and better to breathe. You don't need to have a smartphone always with you to ensure Emerald is working. You can make a quick check of the air quality just by touching the device in order to make sure that your home is clean. If the air quality is good you will see a green light and if it's low you see pure red.
[easy-tweet tweet="Polish @emerald_iot helping people with #asthma and #allergies by monitoring air quality #IoT" user="150sec" hashtags="CEEmakers" url="http://wp.me/p6MtIQ-13w"]
Emerald is not only dedicated to homes but also to offices, hotels or any other type of building. The founders claim that the people in offices will be up to 20 percent more productive and the amount of those that are sick will be reduced by 30 percent.
You may check the campaign and pre-order Emerald Air device on their Indiegogo page.