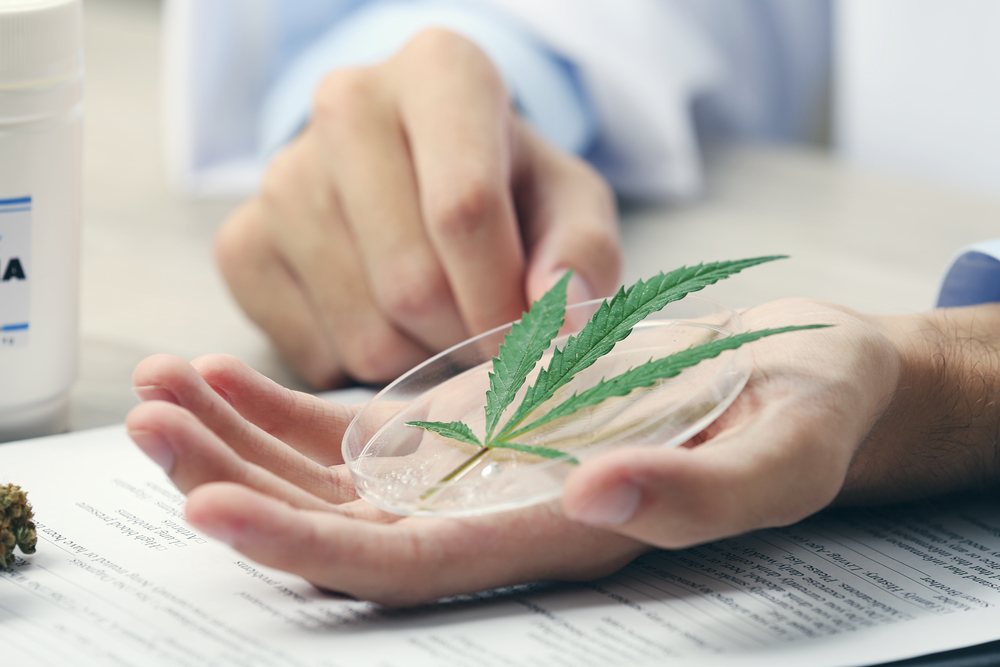 Featured
---
The United States and Canada are the two biggest legal cannabis markets in the world, despite the substance not yet being legal in all U.S. states. However, the European medical cannabis market is gaining momentum, too.
In the startup field, it seems that some of Europe's entrepreneurs are already trying to gain a footing in the emerging but still controversial medical cannabis market.
For example, German startup MedPayRx hopes to meet a growing need by making it easier for people to benefit from more streamlined cannabis access. What are the prospects of this new league of startups mushrooming in the legal cannabis market?
Startup tackling prescription accessibility
Around 40,000 patients in Germany are already taking prescription drugs based on Cannabis, reported the German Handelsblatt. In the first half of 2018 alone, these prescriptions amounted to more than 30 Million EUR revenues.
However, Cannabis-based drugs are still seen an 'exceptional' rather than default treatment. In the case of Germany, prescriptions are usually limited to patients with serious and chronic diseases, such as multiple sclerosis, epilepsy, depression and chronic pain. Yet even for these patients, the prescription process in an industry in its infancy often poses many obstacles.
"Our goal is to take the pain and paper out of the prescription drug process", explains MedPayRx on their website. The company aims to facilitate the prescriptions, distribution and insurance approval necessities through the app they are developing. The aim is to allow people to use a single platform to receive their prescribed substances instead of dealing with several parties.
MedPayRx is also promoting a blockchain platform described as the 'medical equivalent of Ripple', a crypto protocol used for global money transactions. Patients using the interface go through a verification process, then get connected to doctors who can prescribe medicinal cannabis.
The turn to blockchain technology
With blockchain technology, this system aims to dramatically cut costs compared with conventional methods. Furthermore, the transparent and secure nature of the blockchain could be favourable in giving people more details about their cannabis sources and reduce the image of illegality the drug often has. The anonymity of transactions on distributed ledgers, on the other hand, could be a positive aspect for patient privacy.
Marguerite Arnold, the company's founder, points out in a recent article that blockchain technology and cryptocurrencies experienced a hype in the US and Canadian market as the go-to for raising capital in a market still heavily stigmatized. Yet blockchain could have a much bigger impact in the sector, she argues.
"Starting with patients' right to afford medications they also need to have access to them in the first place in a safe, regulated environment", believes Arnold. "The right blockchained applications, that use cannabis as the basis of their 'first' entry into a wider healthcare delivery may well be the key to saving and reforming mass healthcare itself."
Still a Long Way to Go
Progress in the European Union about marijuana use for medical reasons remains slow. There is still a stigma around the drug, and many discussions about it do not separate medicinal uses from recreational ones. For example, few people may be aware that no EU countries that allow marijuana for medical reasons will permit smoking it. Patients can only take the substance through methods like mouth sprays and capsules, a key difference of medical usage.
Critics of cannabis legalization also worry about the possible negative health effects of marijuana. For example, the Guardian reported on research that indicates that marijuana increases the risk of suicide and depression in adults who used the drug as teenagers. Some people worry that legalizing the drug even in the medical field may give the public the false impression that the drug is free from medical risks
Increasing legalization in the EU
The medical cannabis sector in Canada went through a boom period as access to the substance improved. In Europe, some countries have started to facilitate access to medicinal cannabis.
For example, legal reform in Germany of March 2017 meant that patients could for the first time be granted reimbursement from their insurance companies – a bit step towards improving access. However, the lack of knowledge and research about medical cannabis limit industry growth in Germany, says market research firm Prohibition Partners.
Legal reforms in Germany could have contributed to spurring other approvals elsewhere in Europe, too. Lithuania legalized medical marijuana in October 2018, and Denmark did so earlier that year. Then, in early 2019, members of the European Parliament passed a resolution to incentivize European nations to increase access to marijuana.
While medical markets may be opening up in Europe, production of cannabis drugs is likely to remain elsewhere. For example, Canada is one of the main exporters of cannabis to Germany. In 2017, Germany imported more medical marijuana from Canada than any other country, a total of 520.85 kilograms.
Enriching people's lives?
Around the world, startups trying to increase the options for people who want to alleviate their illness with medical cannabis. From cannabis delivery platform Eaze in California through the handheld inhaler Syqe Medical from Israel, a new industry is growing around a plant increasingly recognized as a medicinal option.
What startups like MedPayRx are doing through its blockchain-based app could help to reduce many of the struggles people with health issues often face, ultimately improving patient care and help them have more fulfilling lives. Additionally, the efforts of this startup could set the tone for future work by other companies associated with cannabis in the healthcare sector.
Far away from the stereotypes evoking Bob Marley and teenage parties, the emerging industry around medicinal cannabis seems to turn into a new business opportunity for startups across Europe.