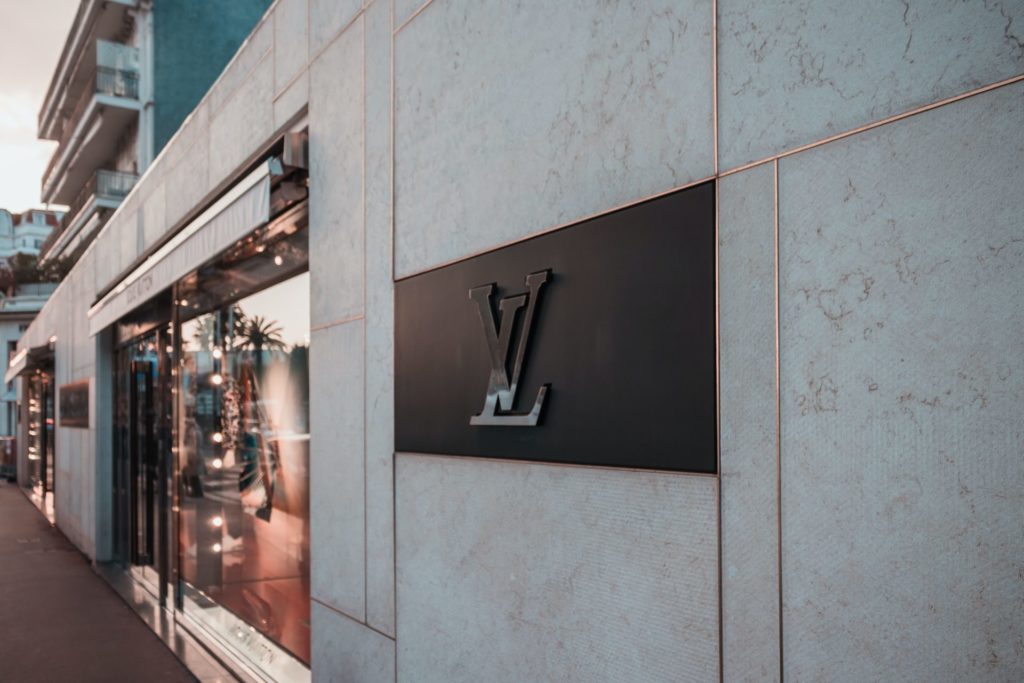 Featured
---
Like dominoes lined up perfectly in a row, the novel coronavirus pandemic knocked down businesses all across the world one after another.
Luxury brands, which are traditionally heavily dependent on their physical stores, were not left unscathed by the health crisis that plunged the global economy into its worst crisis since 2008.
The year 2020 was witness to the closure of a large number of high-end brick-and-mortar stores and the downward momentum of many top-of-the-line brands.
The impact of COVID-19 and the ensuing string of lockdowns and travel restrictions was immediately felt in European luxury shopping capitals from Paris to Milan, which usually dominate the global luxury conversation.
Industry leaders and bellwethers such as Gucci, Hermès, Burberry, LVMH, Richemont, and Versace all suffered, especially early in the outbreak.
The luxury sector in countries beyond Europe also took a big hit. The slump in sales and profits occurred despite the relative resilience of sales in China, one of the world's most lucrative luxury goods markets.
Drop in sales
Put in numbers, sales of luxury goods worldwide were expected to fall by 23% to $258 billion in 2020, their largest ever drop and first since 2009.
The coronavirus certainly shook some of the foundational aspects of the industry, with e-commerce gaining unstoppable momentum and set to become the leading channel for luxury purchases by 2025.
Online shopping for luxury items nearly doubled its share of the market to 23% in 2020 from 12% in the previous year.
With the virus still growing strong in different parts of the world, those luxury houses that have long been reluctant to sell through digital channels have no other choice but to reinvent themselves and push their e-commerce initiatives into high gear.
Amid this large-scale transition, the world needs companies who can help luxury brands navigate the intricate labyrinth of today's challenges while future-proofing their operations.
Talos Digital is one of those firms who has seen the tech-driven revolution coming for a long time and is now showing the way for businesses willing to embrace change while preserving the identity of their brand.
With its finger on the pulse of the latest trends and technologies, this award-winning software development, digital experience, and e-commerce solutions powerhouse aspires to help luxury market players not only get back on their feet but plan for future growth.
"The luxury sector has been pivoting to more of a digital presence, but the happy medium that really needs to be developed is related to the fact that luxury is a lot of feeling. Yes, there's tangible goods, but luxury is feeling. It's emotions," Gautam Daswani, senior marketing executive at Talos Digital, told 150sec in an interview.
Daswani, who has been working in the luxury goods sector for over two decades, is also the director of luxury business development, strengthening sales initiatives and forming new partnerships to increase sales of e-commerce platforms through utilizing SAP and Adobe software.
In his view, it is not easy to showcase that "feeling" in a digital environment. "So that's the magic. That's really the magic."
Definition of luxury
Asked how the unfolding pandemic has changed the definition of luxury, Daswani said luxury, at its core, remains the same "but I think the way we want to experience luxury right now has changed."
"So how the brand reacts to you before you make your purchase, while you're making your purchase, and after you make your purchase is, in my opinion, the whole environment of the luxury space that can be moved from only in-store presence to an out-of-store experience as well."
However, he says luxury brands should be careful not to lose the human touch during the move to online and bring customers along on every step of their journey in a very transparent manner.
"You have to try things out. You have to be open. You have to be understanding. You have to be real about it and inform your customers, telling them 'we want to do things for your betterment and allow us to attempt to do that with you'."
The Miami-based executive argues the reason is that if brands do not update their customers and just make promises and then fail to fulfill those expectations, "that's more than just a letdown and you will lose your customers."
According to him, Talos Digital helps brands across a variety of verticals bridge the gap between customer and product and create an outstanding digital experience.
"And humbly speaking, we do it really well because we are open to looking at different segments and mindsets of customers to build products accordingly. And then on the execution side, we have a very strong structure that allows for that to happen in the time frame that it's meant to happen."
Daswani says their tagline is "Get it done" and means "getting it done properly across the board."
He added personalization is another trend that has accelerated in recent months and storytelling, especially through video content, is king these days.
Shopping mall industry
On prospects for the shopping mall industry, he said, "I don't think people are going to just stay in their home and buy things. So, they're definitely not going to disappear."
"There are always certain networks of customers that like to do things on an in-store level. Also, there are certain networks that like to do things on an out-of-store level, and there are certain networks that like to do both."
The senior marketing executive at Talos Digital believes the future is bright for the luxury industry despite the current headwinds but that all brands need to be willing to learn and adapt to help make the sector thrive again faster.
Elaborating further on his definition of adaptation, he said it does not mean a 180-degree pivot or a complete shift of brand identity.
"Rather, it is the understanding that people like our brand for this and this and this reasons. And they may now also like our brand for this and this and this reasons. You have to figure that out. Some of those reasons may be more physical. Some of those reasons may be more digital. It may be a combination of both."
It is just the matter of placing that cognitive flag in the mind of consumers where they like it more, Daswani said.
Future prospects
It is true that the changes brought by COVID-19 are pressing on the luxury market and pose a threat to established brands that are adored around the world.
However, this surreal experience and the ongoing digital transformation of our world has also created unprecedented opportunities and have opened the market to new and different kinds of competitors that can add luster to the sector and take it to new heights.
So it is hoped that luxury brands, with the help of companies such as Talos Digital, will figure out how to adapt to the realities of the pandemic era and eventually expand luxury to mean more than it used to.