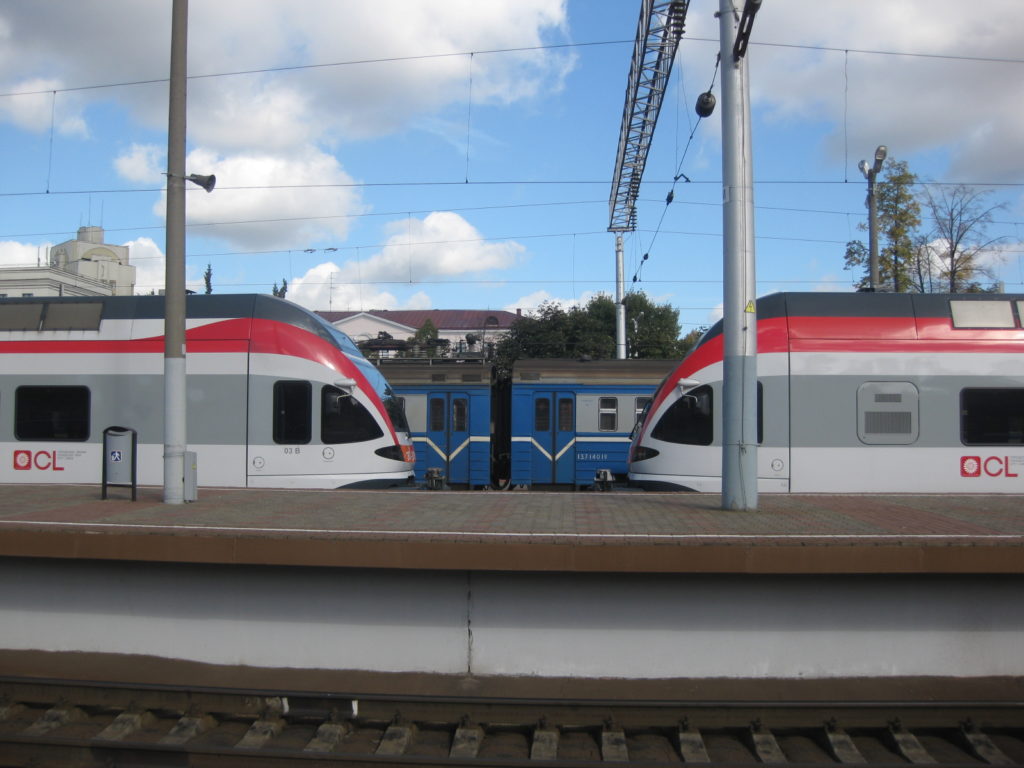 ---
While most normal people prefer to sleep, read a book, or fiddle with their screens during a long train ride, tech innovators from Eastern Europe may have other ideas.
Today, ten teams from Belarus and Latvia will climb aboard the "Minsk-Riga Startup Train" to participate in a transnational hackathon while travelling by rail.
Taking place entirely on the train, the hackathon will bring together 40 participants from two countries, mostly developers and future startup founders, who will work together to build their startup ideas – and compete for the victory.
Starting in Minsk on August 28 with the arrival of the Latvian hooligans, continuing on a noisy train where the power of mixed BY-LV teams will be put to ultimate test, and finishing in Riga, the heart of the Baltics, on August 31 with a Grand Finale in the very center of the Latvian startup community.
This event is a first of its kind for the Latvian ecosystem, aimed at building stronger bonds in the region and raising awareness about the many opportunities and advantages for startups in Riga.
There will be 10 teams in total, with four members per team, each with a specific skill set – from designers to data scientists, developers to marketing experts. The 10 teams participating include:
TripShare – working on photo and video sharing place
Finance Flow – creating a solution that shows rentability for projects, employees, and customers
Remuzio – crafting a service that would fight against the shadow economy in the music industry
VAT Compliance – developing a VAT compliance platform specially for digital companies
MAZZY – offering new products for new IoT cloud
OpenBusiness – presenting SaaS for retailers and banks
ARrow – demonstrating a sketch app that creates a prototype on the phone screen, based on the drawing on paper
Smart Sneakers – working with blockchain that allows earning tokens for the physical activities and later exchange for goods
MeetnGreetMe – making travel experience better by creating a space to meet with local people while traveling abroad
Color emotion – planning to pass emotions to the mobile application.
The teams will be consulted by experienced mentors who can help with developing ideas, problem-solving and most importantly, relevant feedback based on their extensive knowledge in their particular fields.
The Latvian mentors will be joined by a similarly extensive list of mentors from the Belarus side, consulting the teams during their work in Minsk.
Organized by Magnetic Latvia Startup and Imaguru Startup Hub Minsk, with the help of TechChill and Startin.LV, the goal is to strengthen the relationship between Belarusian and Latvian startup ecosystems.
TechChill is a key player in bringing the Baltics region closer together while pushing for cooperation between the ecosystems. The next TechChill event will take place on February 21-22, featuring startups, founders, investors from all over the region.